Hello blog, my old friend, it's nice to see you, once again.
The last three months have been crazy.  My business has grown, I have a partner in the venture now, and we are working towards opening our little Search & Rescue Denim Co factory in east Vancouver.  Honestly, I hate blog posts where people are like "ahhhhh…so sorry I haven't blogged in a while, but I'm back….please don't forget me!" I'm not sorry. I'm super stoked on where my business is going, and I don't plan on slowing down any time soon.  Although, I must say I did start to miss my walks through Vancouver, shooting stylish people on the street and collecting photos of what I think good style is.  That's really why I'm back. I miss making my tiny little mark on the fashion world.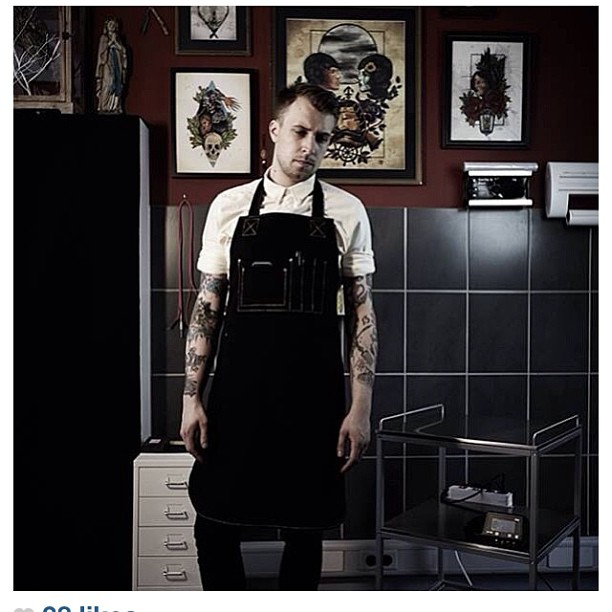 Tobias Tietchen in his S&R Denim Apron. Photo credit to Christian Bendel
So, I can't really say that I'm back, because I'm still working 12-16hr days on S&R Denim, and I can't promise that I will be posting new content daily, or even weekly. But I miss my little outlet, and I want to make an effort to start sharing on here again. I appreciate all the people that I still see regularly visiting this blog, and I want to start that conversation with them again.
So….lets do this again. Just with a few more aprons.
-Will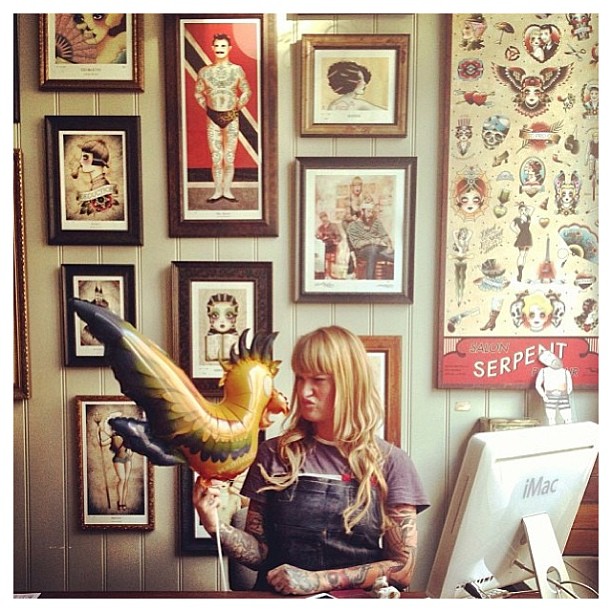 Guen Douglas of Salon Serpent in the Netherlands in her S&R apron, being awesome as always.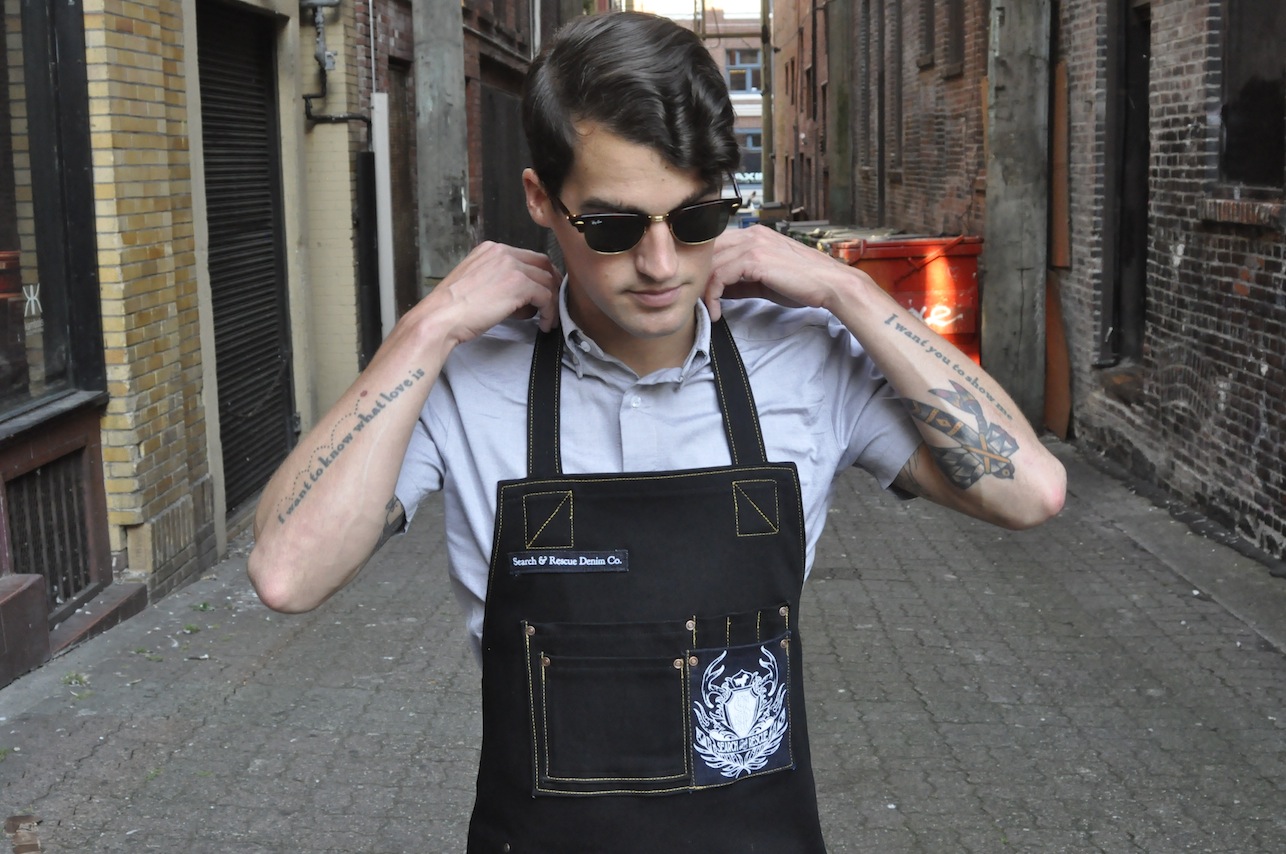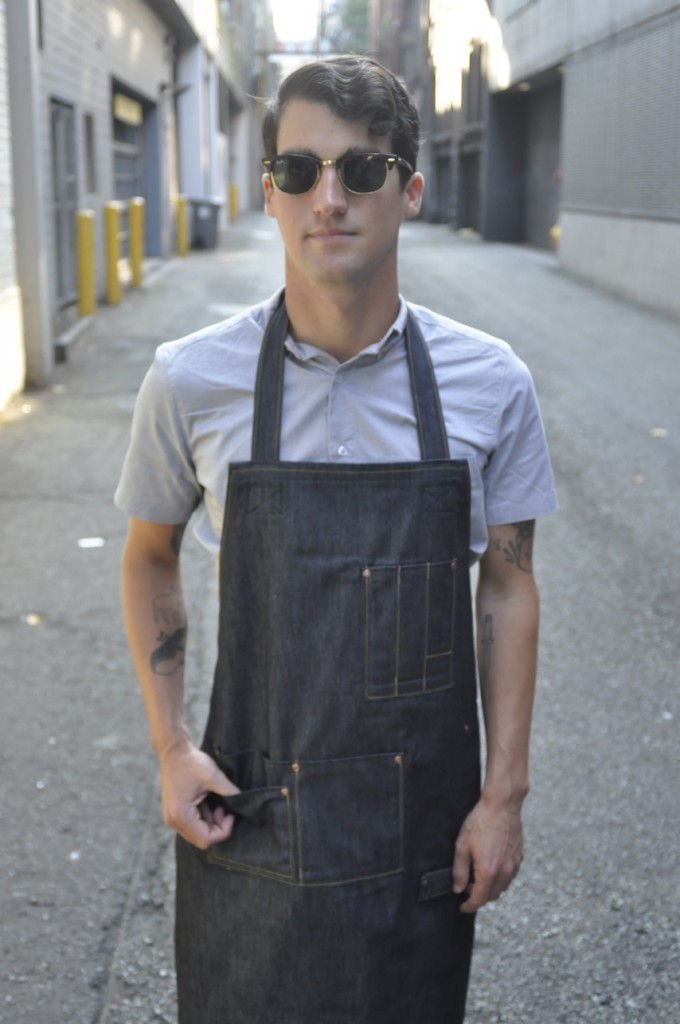 Dustin modeling two of our new aprons, the Get Lucky Bartenders apron, and our most recent tattooists apron.