CUSP
-Noun
– a point that marks the beginning of a change: on the cusp of a new era.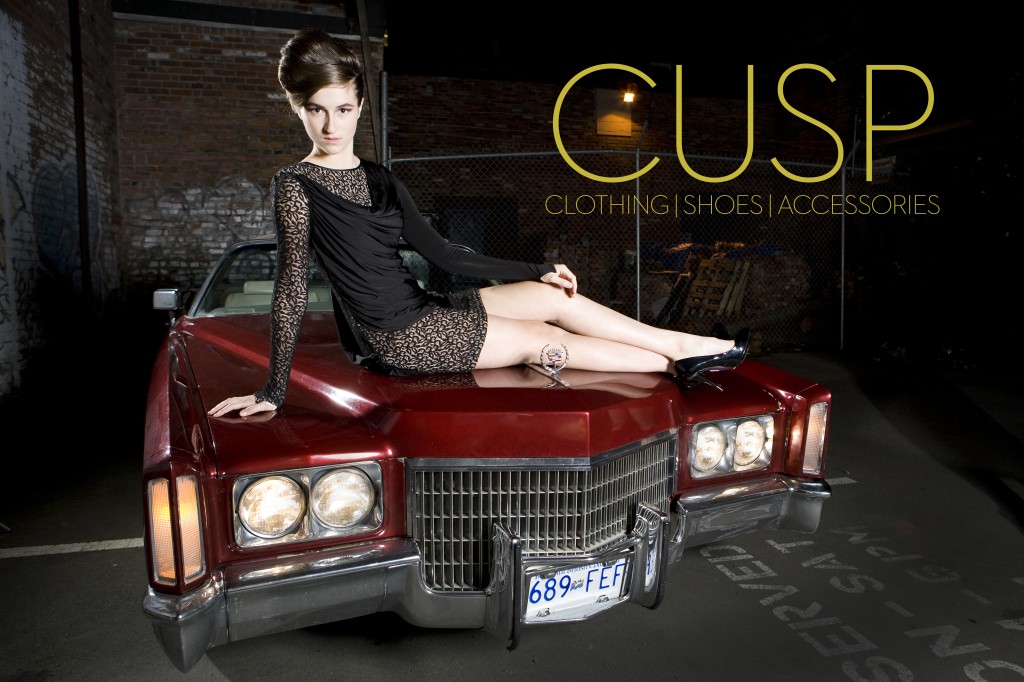 I want to talk about two women that I admire for their style, entrepreneurial spirit and their stake in the Victoria fashion scene.  I am referring to Alyssa and Nicole, better known as the ladies behind the local house of fashion: CUSP.   This month, their Fall collection has been captured by the darling of Lucky Bar, photographer Antonio LaFauci.
This post is the Style Butcher's first expose of a local boutique, and I am thrilled  that CUSP has allowed us to showcase their Fall 2010 collection.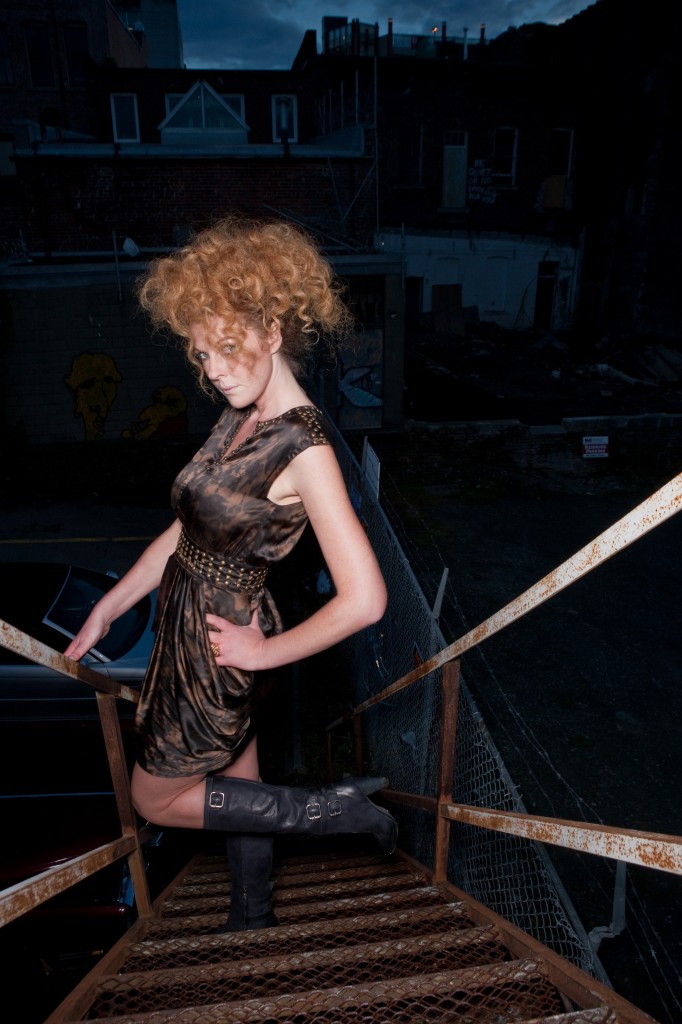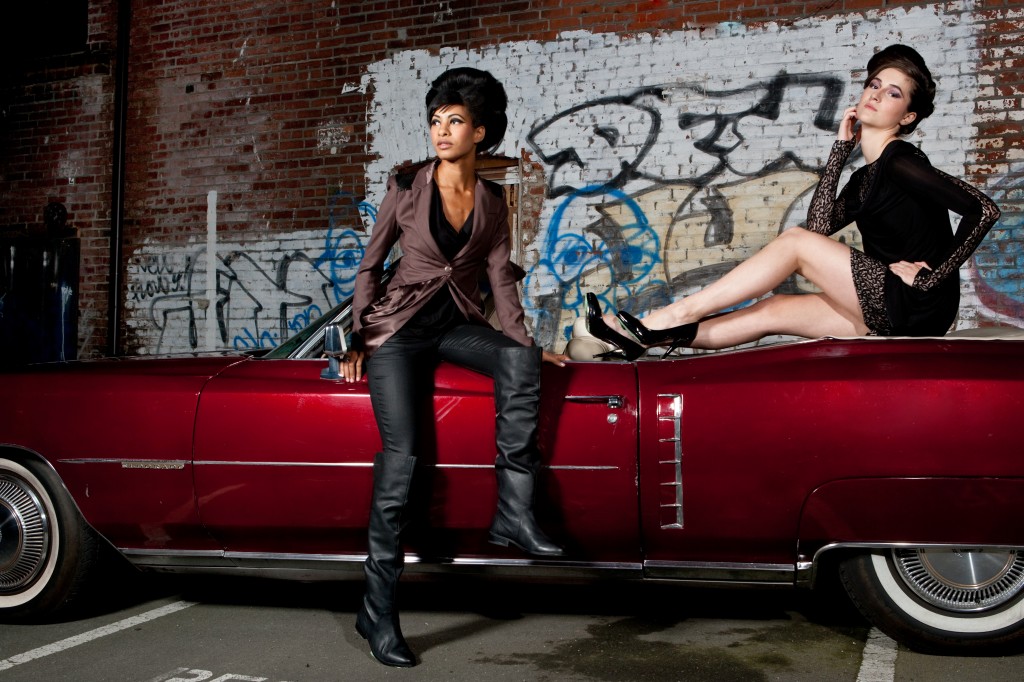 photos c/o Antonio Lafauci
So, lets talk about the clothes.
It's all good stuff. I should know:
When CUSP carried mens wear, I picked up a pair of Adriano Goldshmeid jeans, and have loved them to death.  Any time my wife passes through the store, there is always something that she wants to add to her closet…I'm sure a few more pieces will end up in her possession by Christmas.
For 2010, CUSP is strictly carrying women's wear, and I am a huge fan of their LAMB by Gwen Stefani line, Adriano Goldshmeid Jeans and Supertrash styles, not to mention one of my all-time favorite labels – Miss Sixty.  If you choose from any of these lines, you really can't go wrong.
photos c/o Antonio Lafauci
One of the things that I think CUSP needs more recognition for is it's offering of ridiculously slick footwear.  We are talking quality over quantity here – this is not Shoe Warehouse with hundreds of styles you don't want, though I must say that for a small boutique, the range of footwear they stock is impressive. I think both of the girls must have a shoe fetish, and a good eye, because there are more than a few gems to be found on their shelves – maybe a pair of Miss Sixty heels or Dolce Vita boots.
CUSP also carries handcrafted, one-of-a-kind jewelry and hot handbags such as those from Christopher Kon.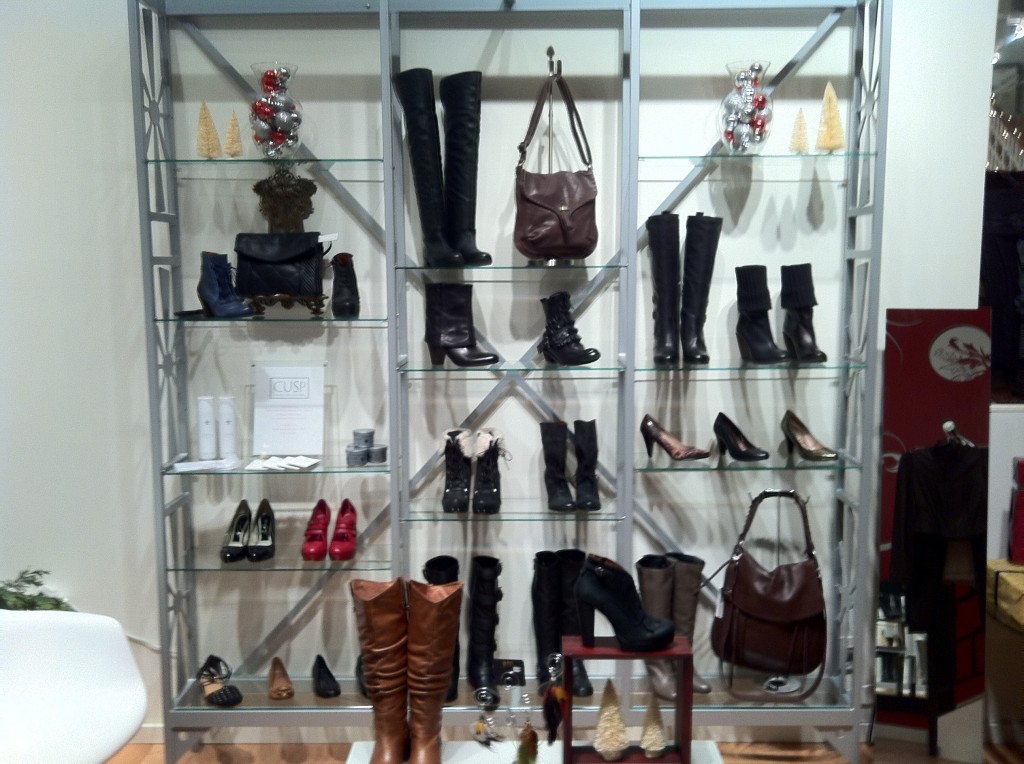 Now, lets talk a bit about the CUSP Fall 2010 Fashion Shoot.  Shot in downtown Victoria,  I think that between the models Laurel, Jessica, Melanie and Janelle, Cusp's clothing and Antonio LaFauci's photography style,  they have truly captured the essence of sexy west coast street-wear.   The ladies worked it, and I think that Antonio always finds the best in people with his camera.  Simply fantastic on all accounts. Enjoy!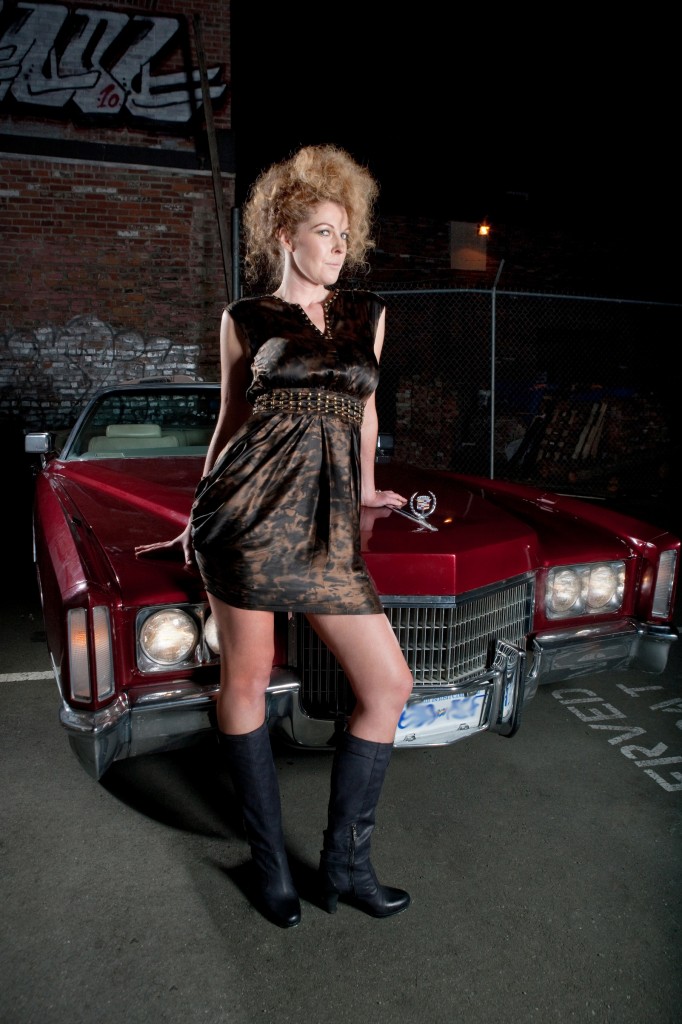 Model: Laurel, Dress: Supertrash "Dieties", Boots: Miss Sixty "Gaia"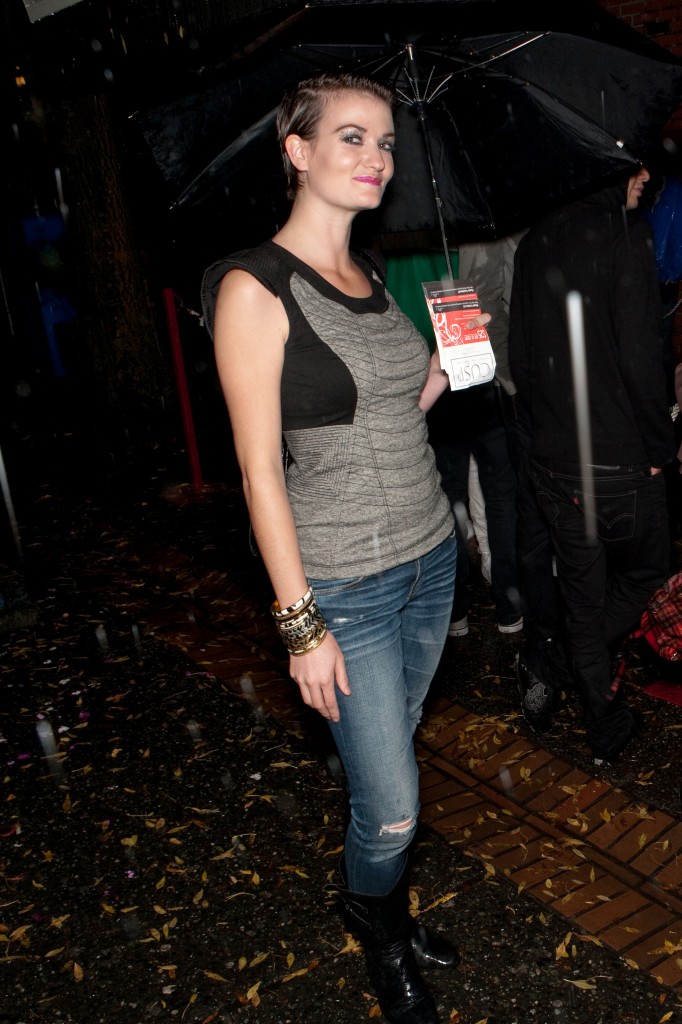 Model: Janelle, Top: Lamb, Jeans: AG Stilt, Boots: Miss Sixty "Shana"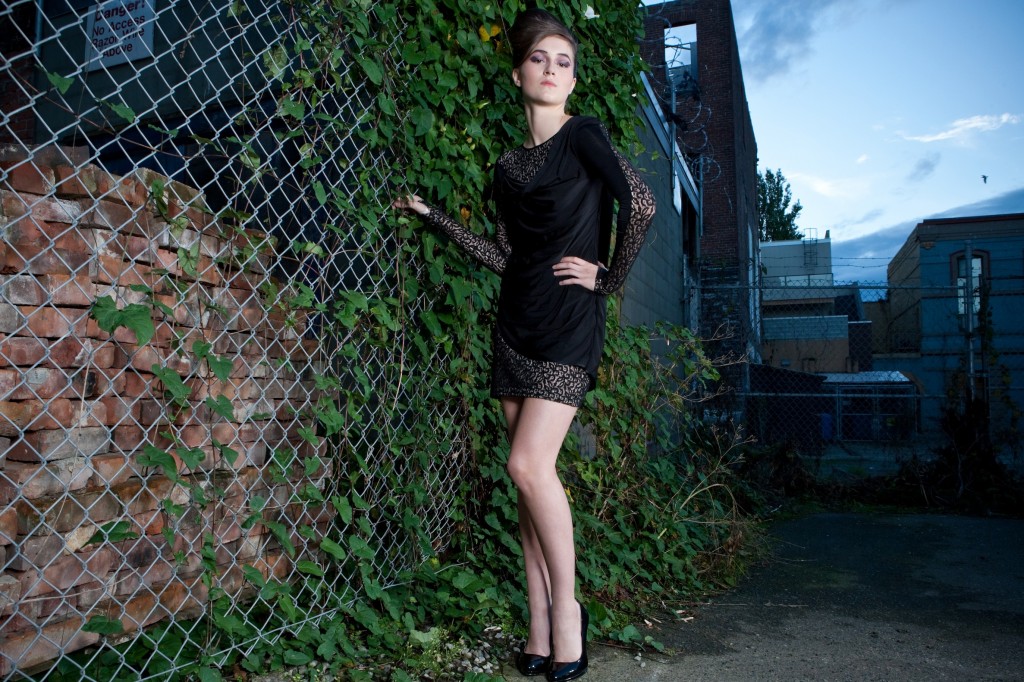 Model: Jessica, Dress: LAMB Lace Cocktail Dress, shoes: Miss Sixty Brigitta"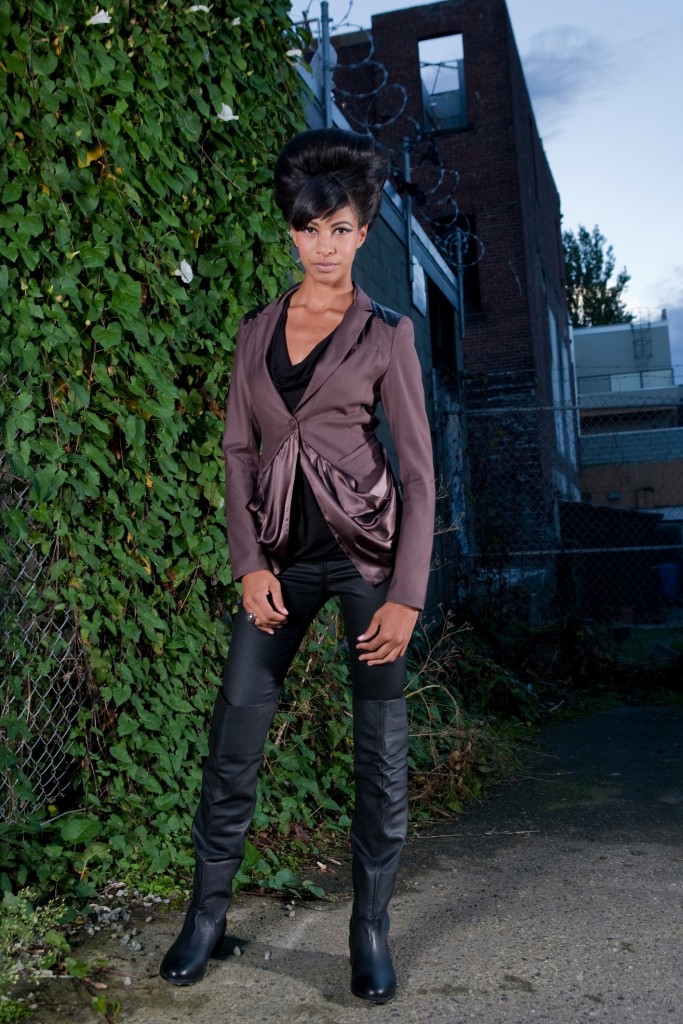 Model: Melanie, Blazer: Supertrash "Julia" Jacket, Jeggins: Supertrash "Peppy", Boots: Dolce Vita "Bronson"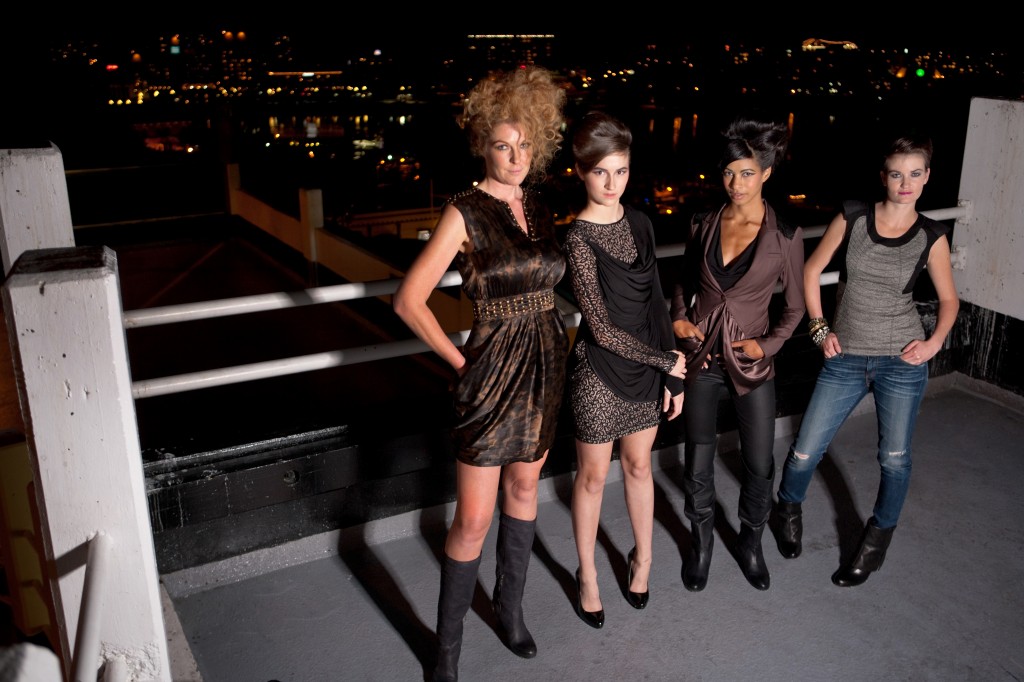 models Laurel, Jessica, Melanie & Janelle
CUSP is always a welcoming place to peruse new styles and the girls are always happy to help find that perfect piece. They are open seven days a week, and are always ready to hook you up.  Visit CUSP on Facebook for updates on the store and Antonio LaFauci's site for more great photography!