Before we talk about the clothing, first I need to say that I love to Freeman T. Porter story:
Freeman T. PORTER was a U.S. Army soldier from St. Louis, Missouri, with a suggestive first name. He landed on European soil during World War II.
                This became the backdrop of a love affair that happened at a time that was anything but convenient for happy endings. The American soldier fell in love with a young German woman and fathered the son who will pay tribute to him several decades later…
Indeed, a German-American designer decided in 1993 to name the street wear clothing collection he had just created after his father, FREEMAN T. PORTER.
Freeman T. Porter is an all-American brand with creative direction inspired my the lives of American youth, but I think that with their stable of English, French, German and Italian designers, it has a distinctly European perspective. This is a good thing.
Their Autumn/Winter campaign is inspired by the streets of Brooklyn, and there are some truly excellent pieces in the collection.  First, to give you a taste, they have created three short videos that I must say are so much more well done than just a typical look-book.
Here is one of the three:
The other two can be seen here.
Here are a some of my choice pieces from the A/W 2011 collection: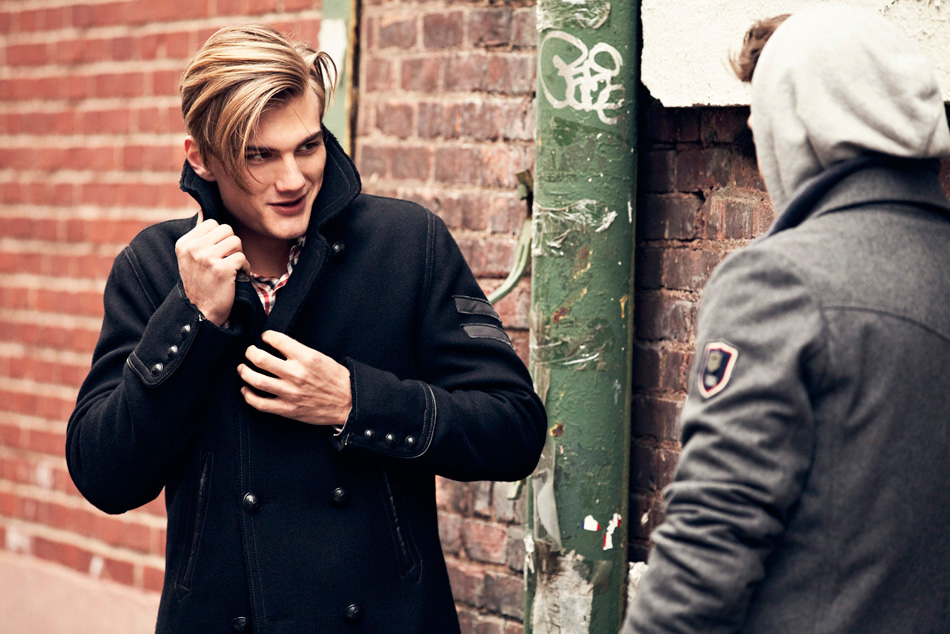 This year I'm all about the military look, which is truly at  the heart of the Freeman T. Porter line.
Absolutely love this cardigan … every well dressed man should have a nice heavy wool cardigan for this winter!
Hope you enjoyed this sampling of the Freeman T. Porter Autumn/Winter 2011 collection.  Want to see more?  Click here for their website.