We did some adventuring last night!  We went down to Gastown and checked out The Diamond, which I'm sure has nice food, but we were there for the drinks. Best cocktails I've had in Vancouver, hands down.
On our way to Gastown, I ran into this girl, who I'm sure is tired of being told she has a "funky" look. She had a cool, post-punk thing going on. It all works well, the hair, shirt, boots and skinny jeans, the jewelry and the leather bag. I dig it.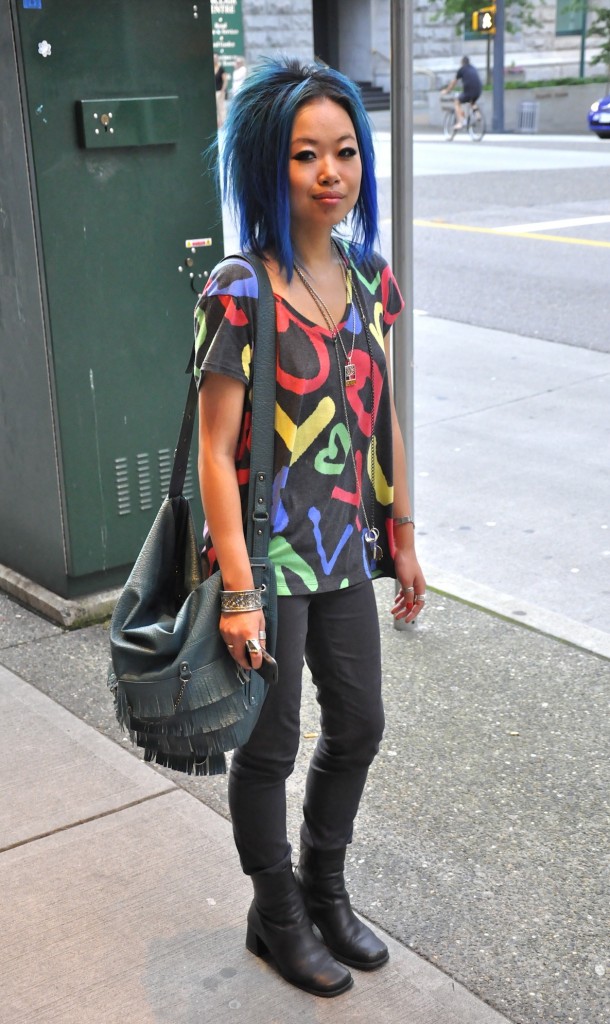 Gastown at night…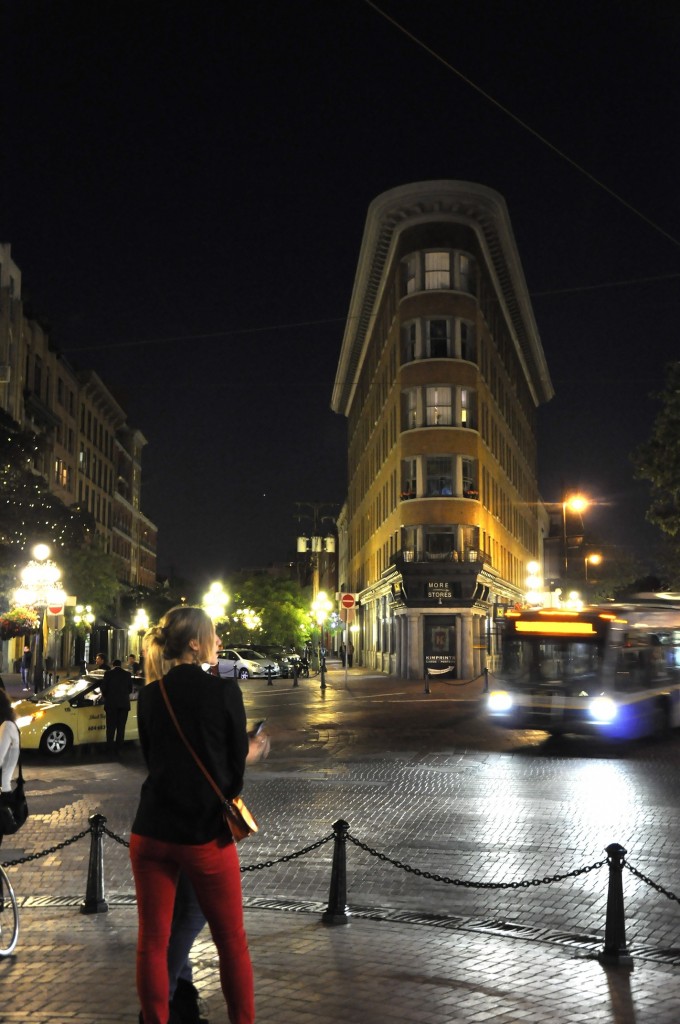 On our way home, we ran into a group of guys who were well dressed, but spoke little to no English, but seemed to understand  "Vancouver Style Blog", and were happy to pose for a photo.  I really like the blazer worn casually, and the short cigarette pants.  Good stuff all around.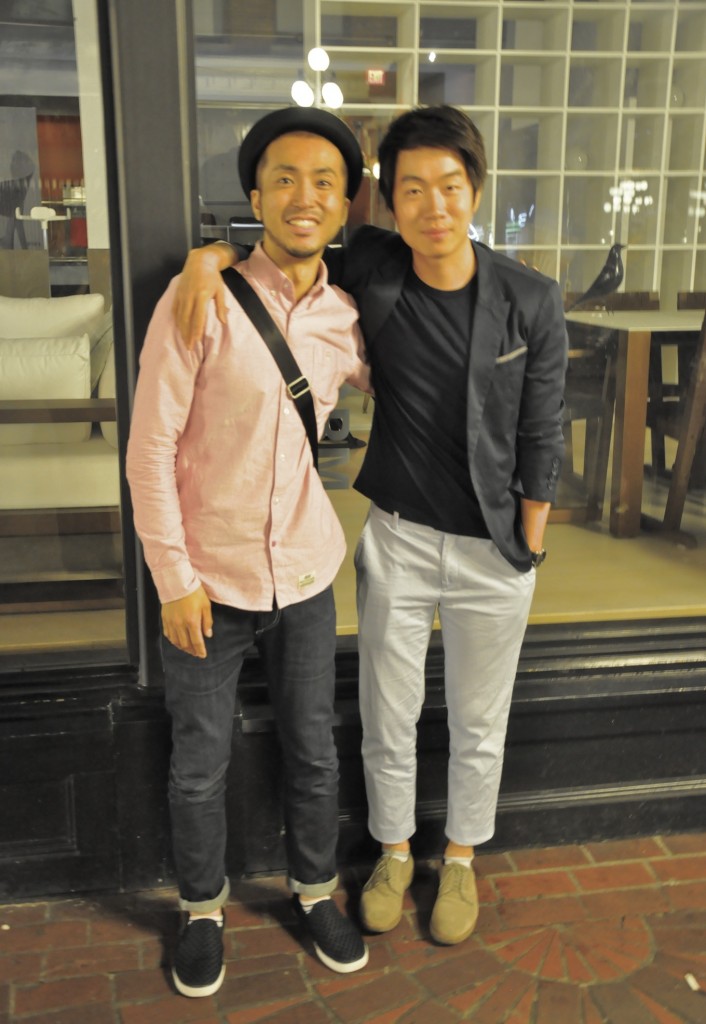 We finished the night at Peckinpah, a Carolina style BBQ joint in Gastown. It's now being run by my old friend Liam Lux, formerly of Lucky Bar fame (and my old boss from my bar days).
We ate BBQ, we drank lots of bourbon. Good times were had by all.