"I rock Margielas with no laces"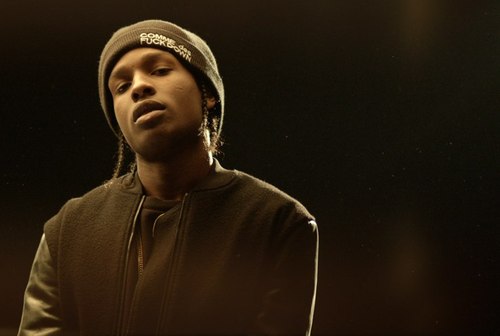 This is really interesting to me.  Rap and fashion have always gone hand in hand, but not usually rap and high fashion.  Now, I don't proclaim to really know anything about rap, mainstream or otherwise. I know there are artists I like, some I find amusing, and some that I could easily call manufactured garbage.  ASAP Rocky definitely has a style of his own, and that's all well and good, but what I find really interesting is he has basically said that if you are a true baller, you need to be on the next level with names like Margiela, Jeremy Scott, and designers more common on a Paris runway than the streets of Harlem.  Look closely, and ASAP's love of mixing and matching high fashion and street wear is most apparent in his video for "Goldie":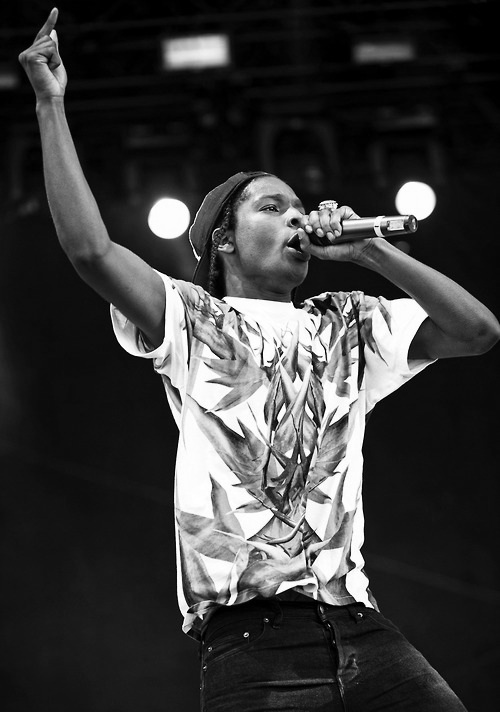 ASAP wearing the very trendy Givenchy t-shirt.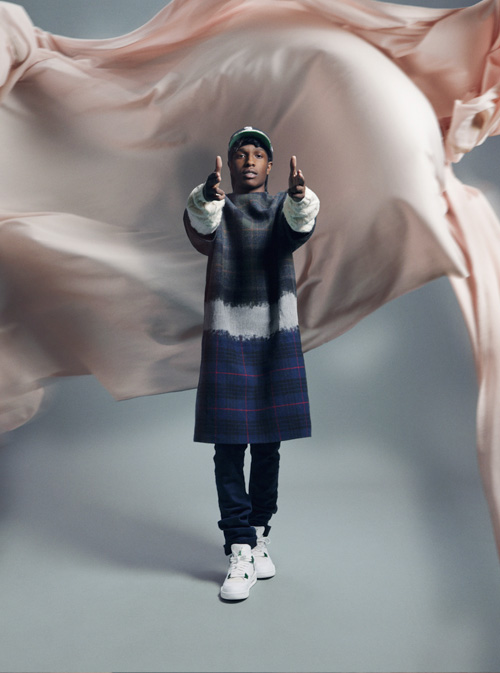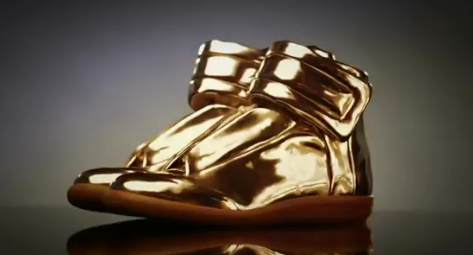 Gold Margiela high tops from the "Goldie" video.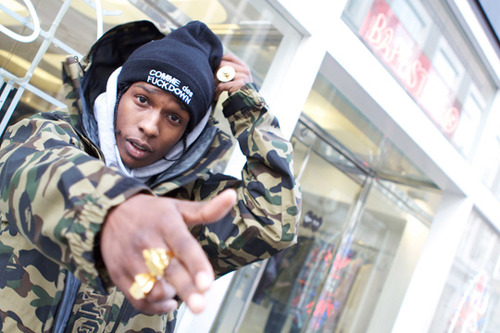 ASAP with the Comme des Fuckdown toque available from SsureEpireState.com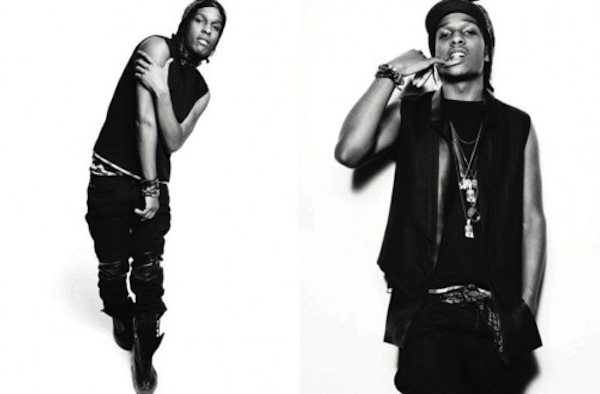 Whether you're into new rap music or not, I think it should be acknowledged when artists are breaking and evolving cultural norms, and I think ASAP Rocky is a great example of this (sorry Kanye).