Last night Vancouver's Boys'co on Robson had a party to celebrate the store and it's evolving style.  People braved the Vancouver rain, and the party had a great turnout.  The party featured free barbering set up at the front of the store, a Dj playing some good house music, and booze and snacks to our hearts content (so good).   I had an excellent time shooting photos of all the well dressed guests, and enjoyed a few glasses of good scotch while I did it!
Here are some of my favorite shots from the night (I make no promises of photo quality…I'm still working on it).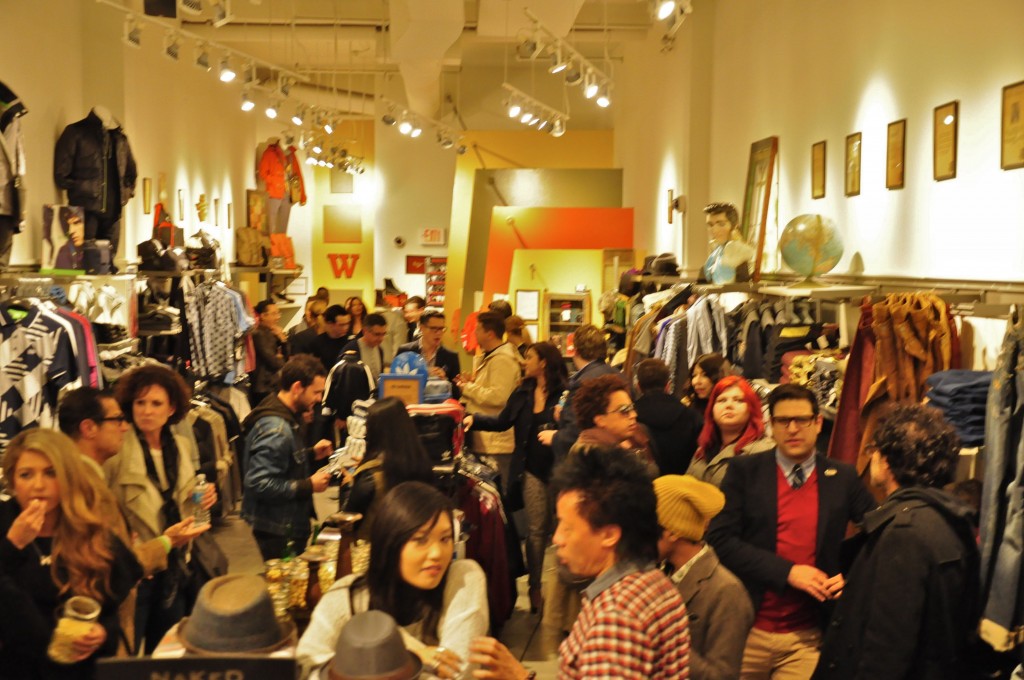 Congregating around the snacks and booze!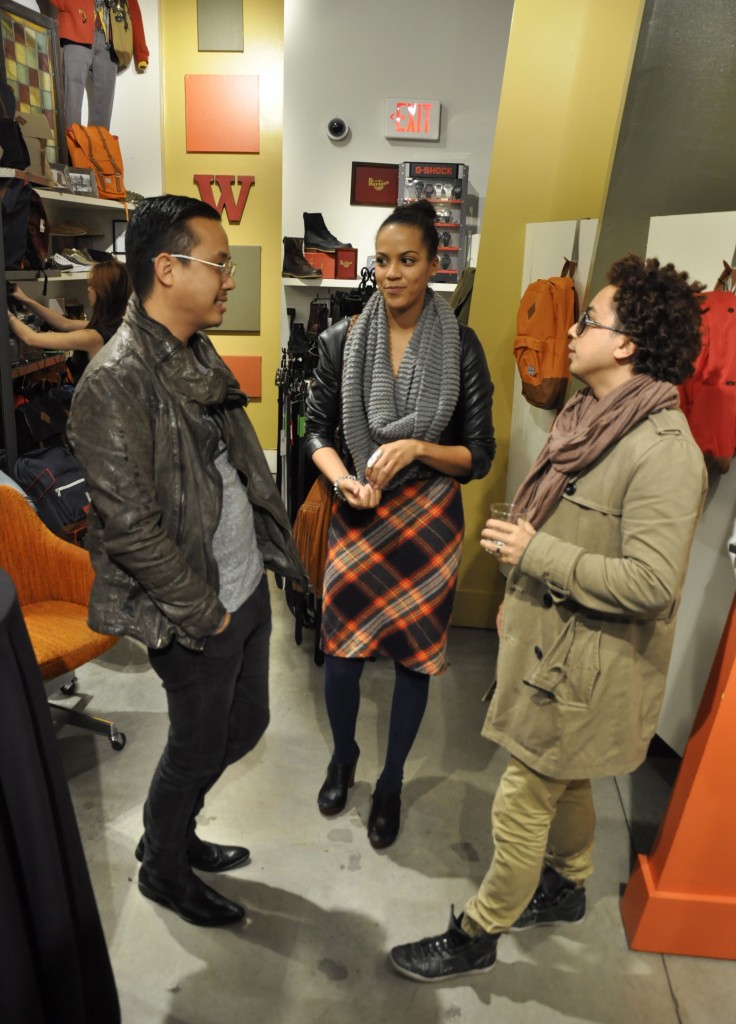 All three look great, but I love that skirt!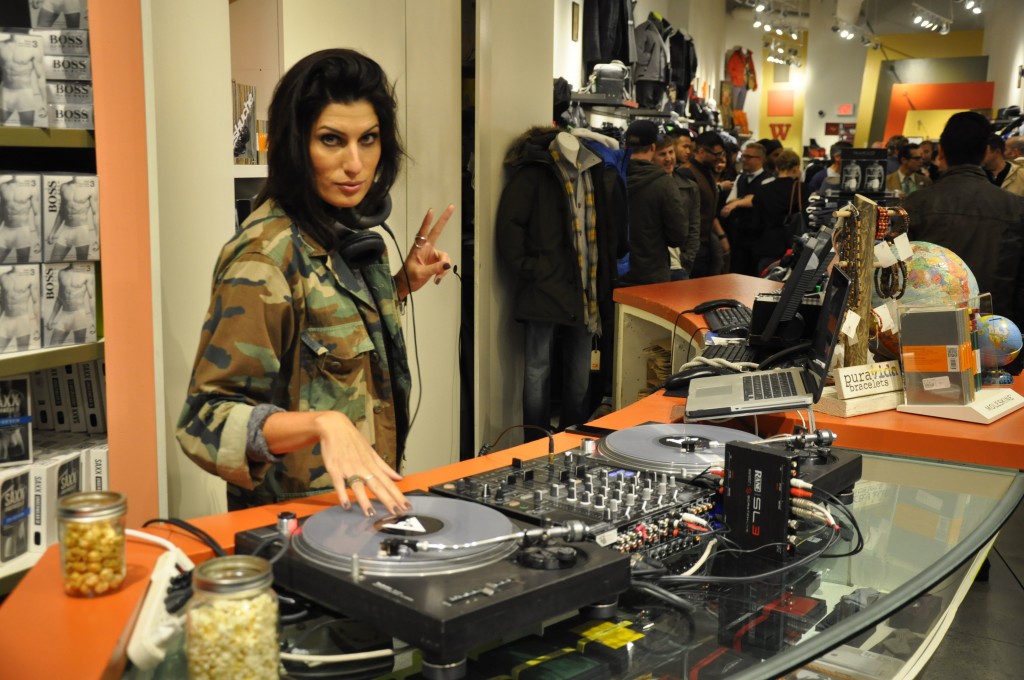 Quality beats. (That jacket looks familiar too)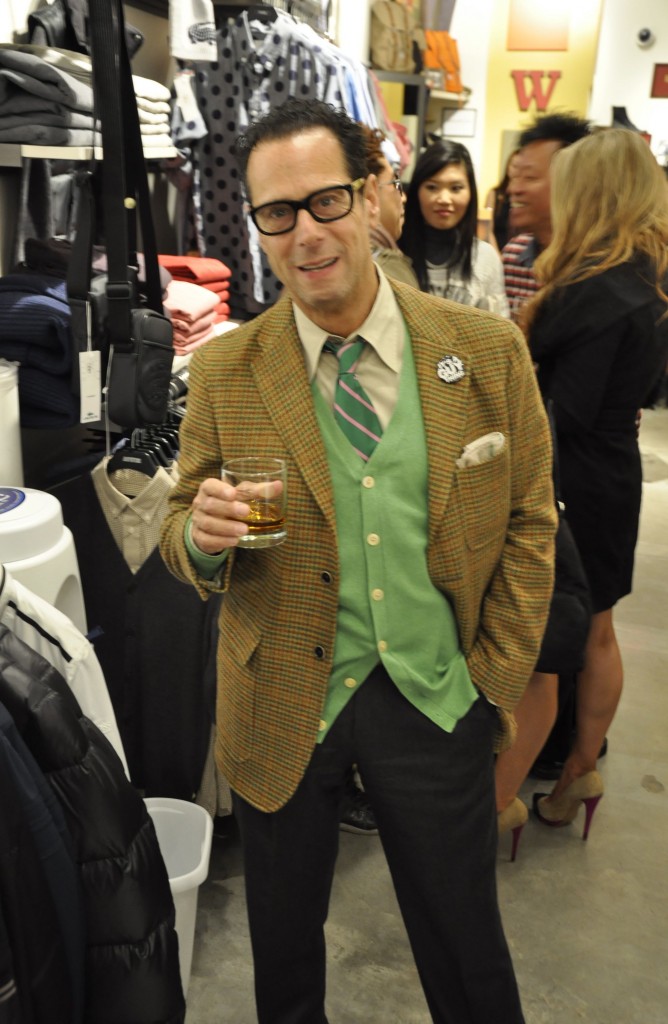 The man himself, owner David Goldman. Looking sharp!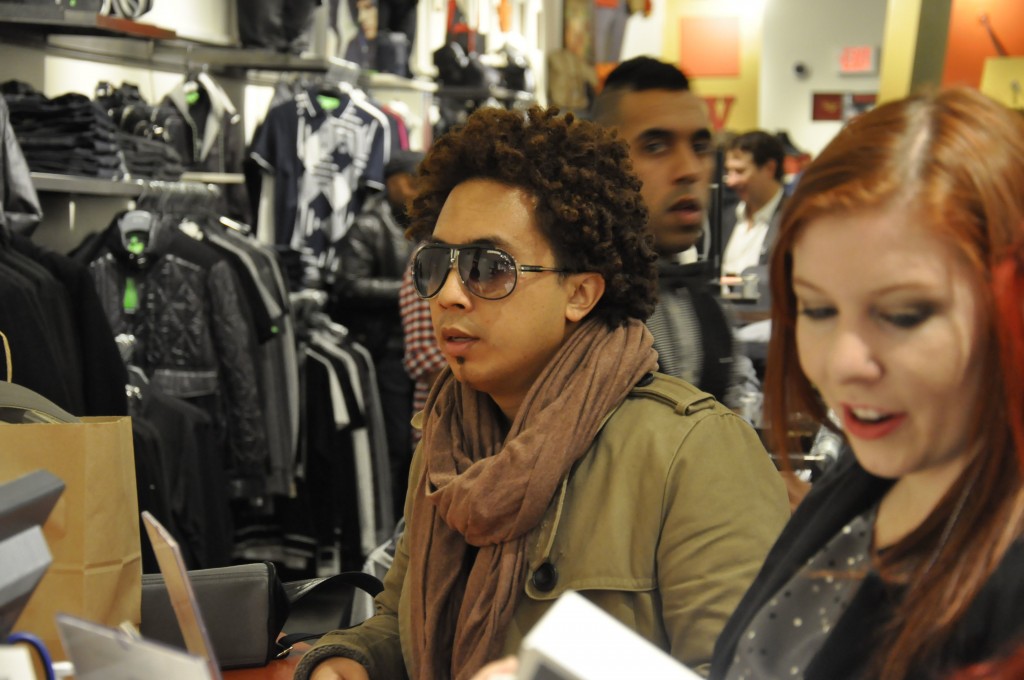 Sunglasses at night (but it works).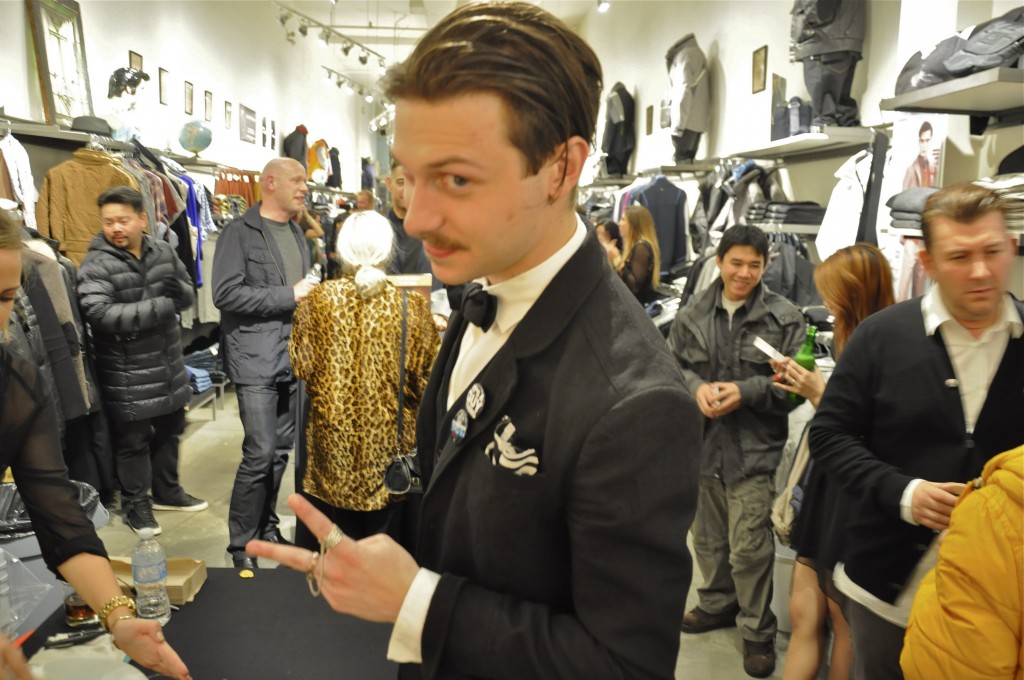 Yohji!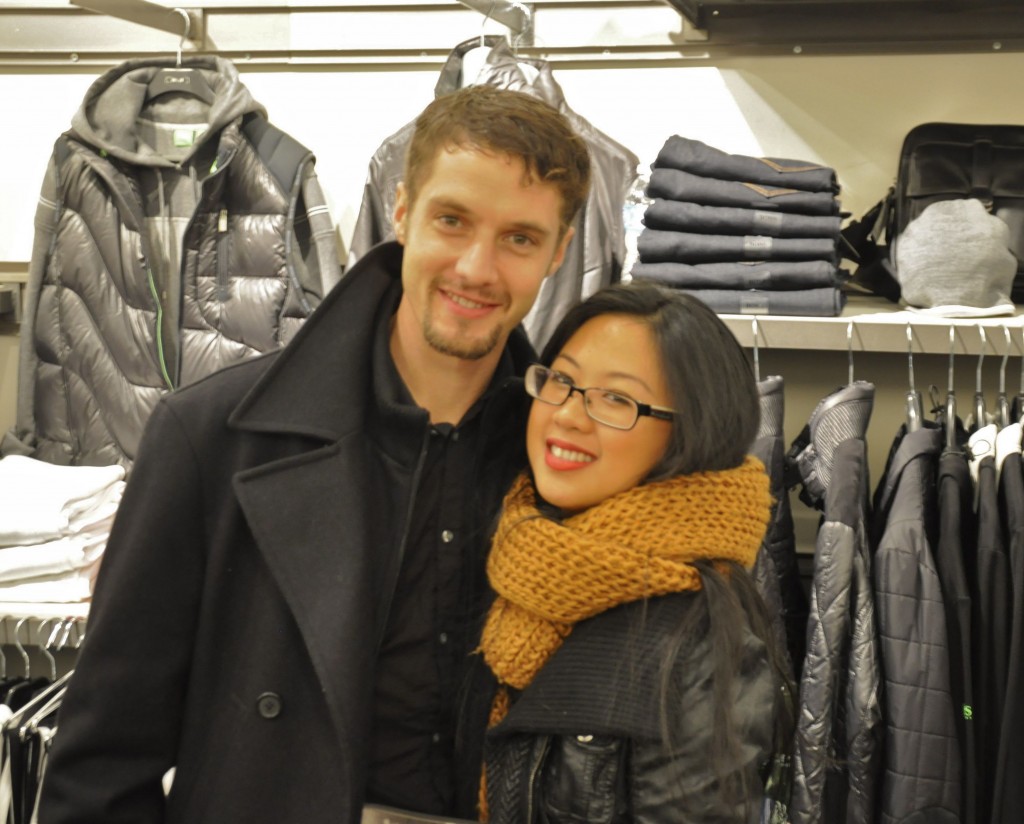 Love that chunky scarf in a perfect fall hue.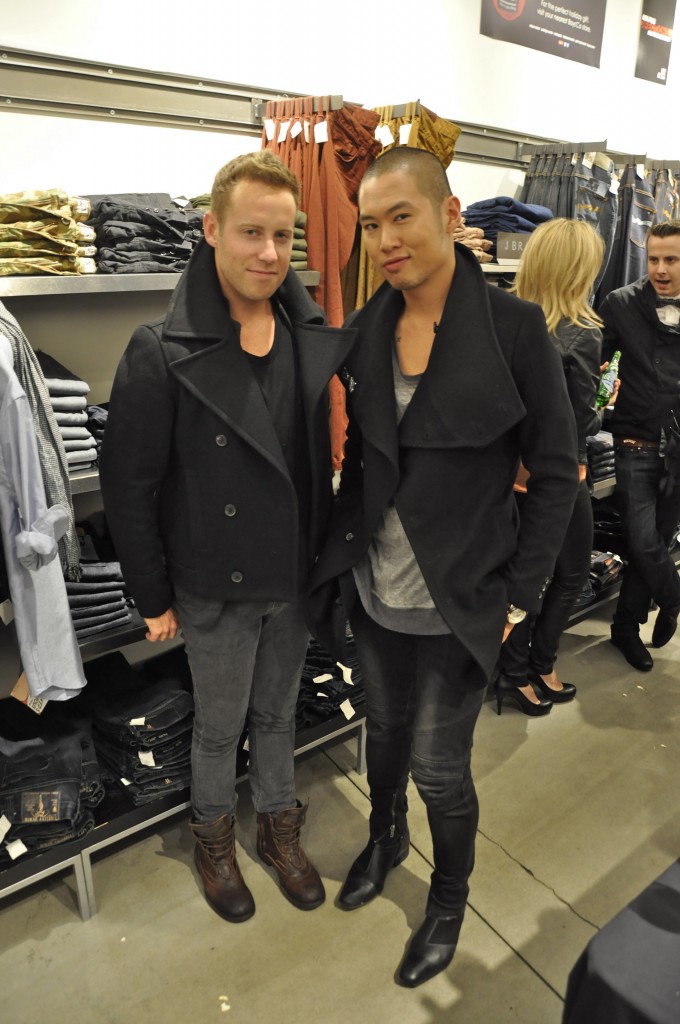 Big collars to shield from the Vancouver winter. I like this a lot.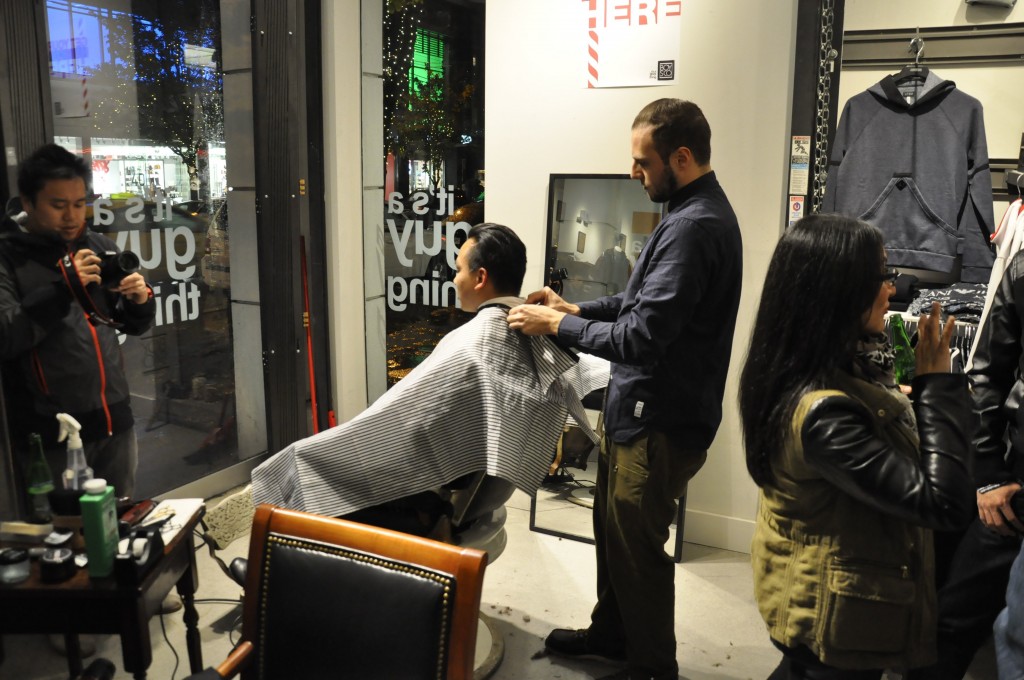 Man maintenance.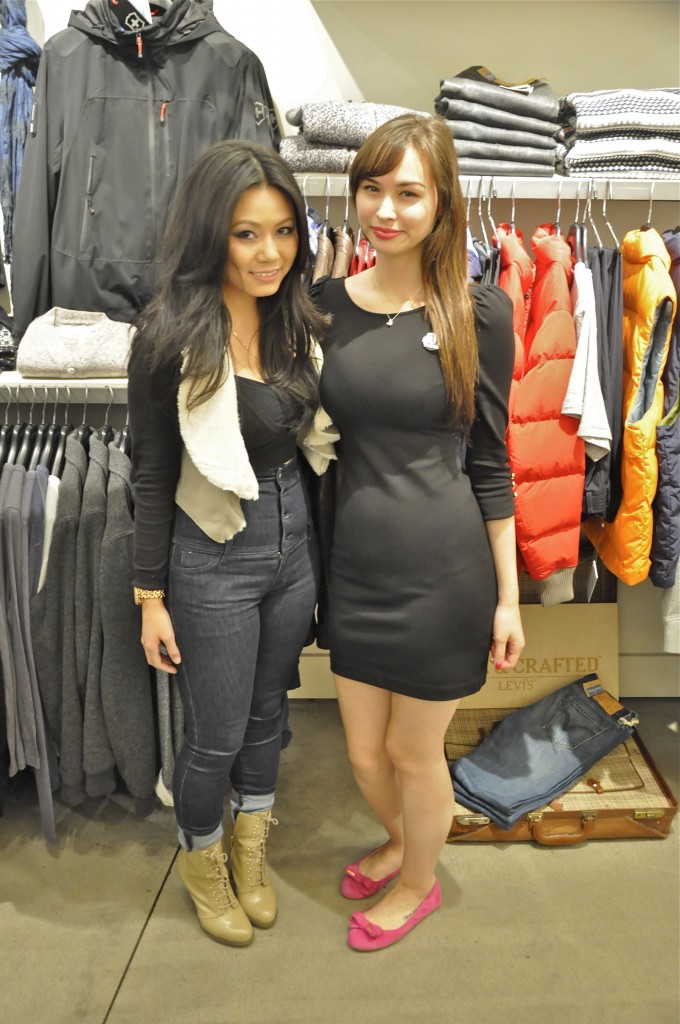 Two of the lovely ladies on staff (love those high-waist jeans!!)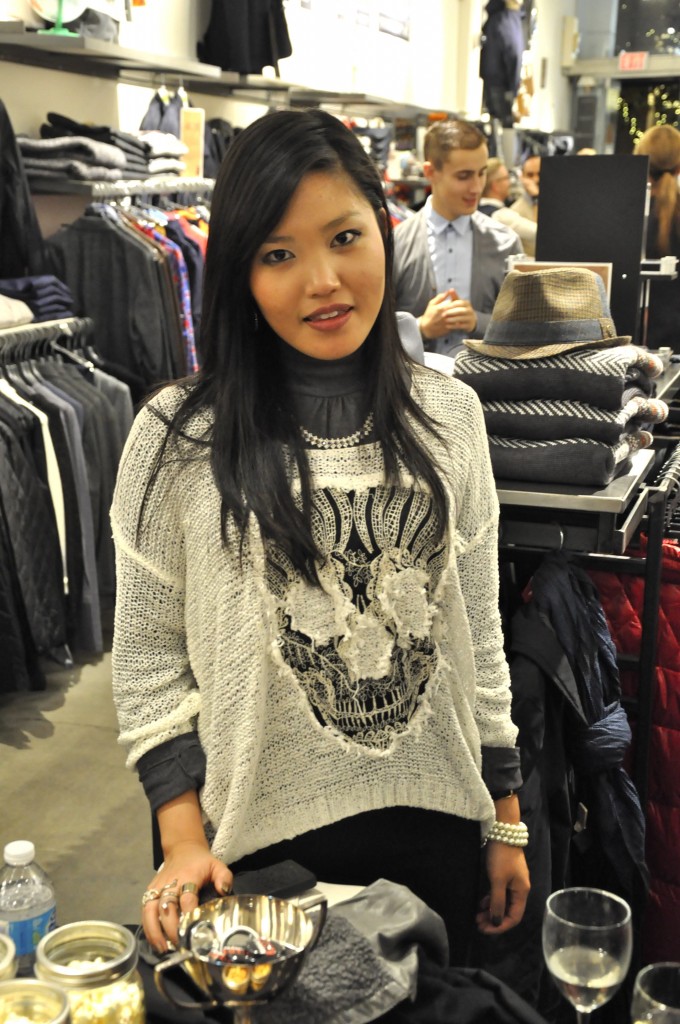 Check out the contrast of the soft, loose-knit sweater with the big evil skull.
Very serious!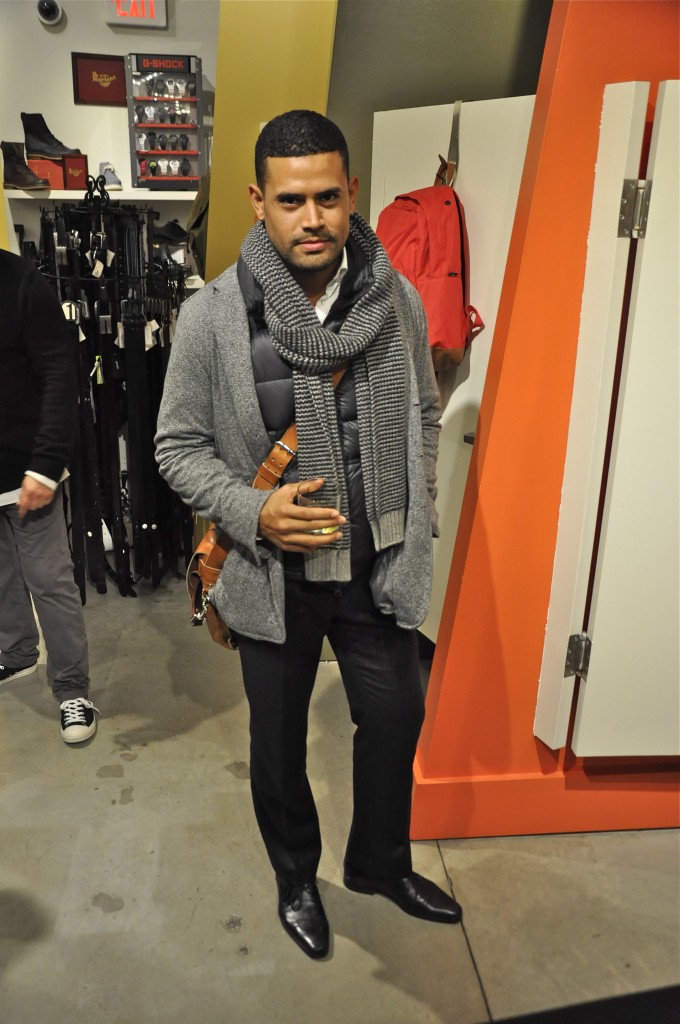 Jorge looking dapper as hell. Love that man-bag (it's not a purse!) too.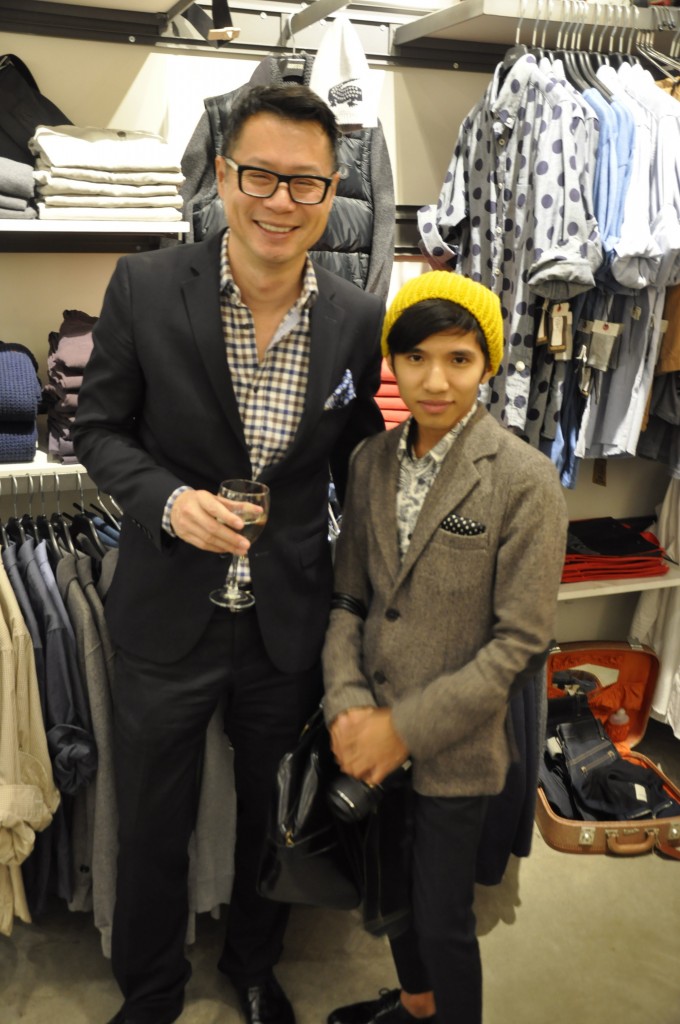 Blogger Little Fashionisto and friend, lookin' good!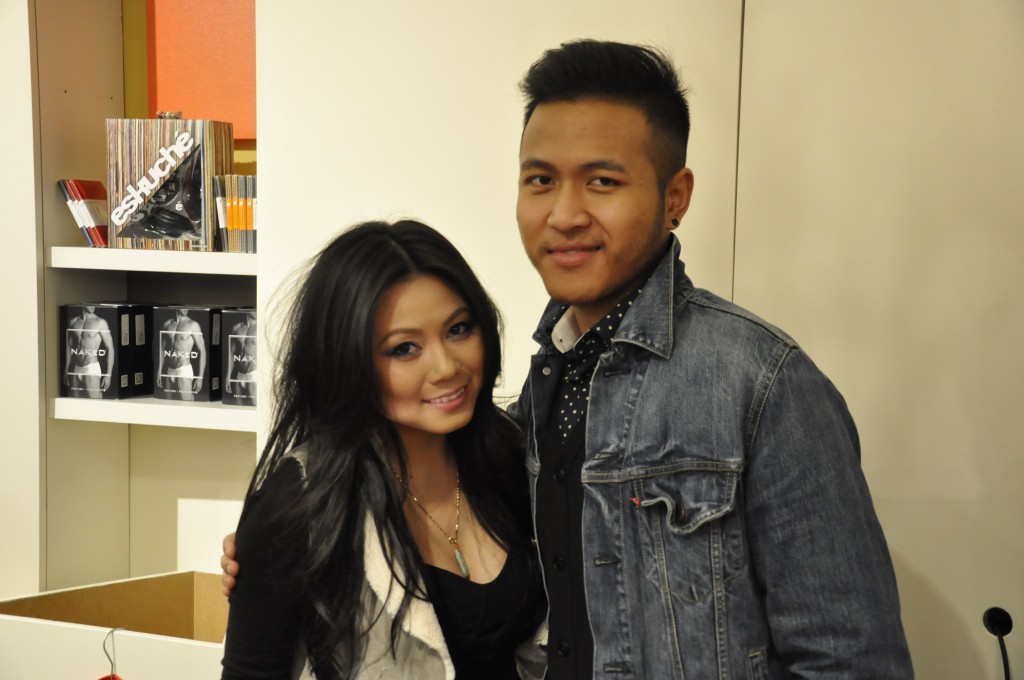 The staff being good looking.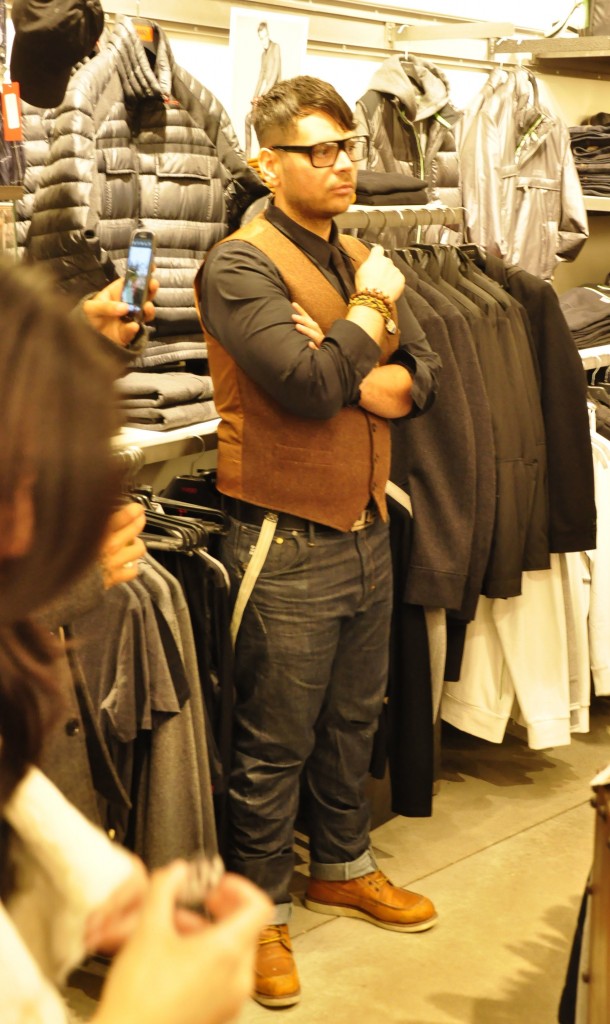 I am going to steal his style. Although I'm out of luck in the hair department….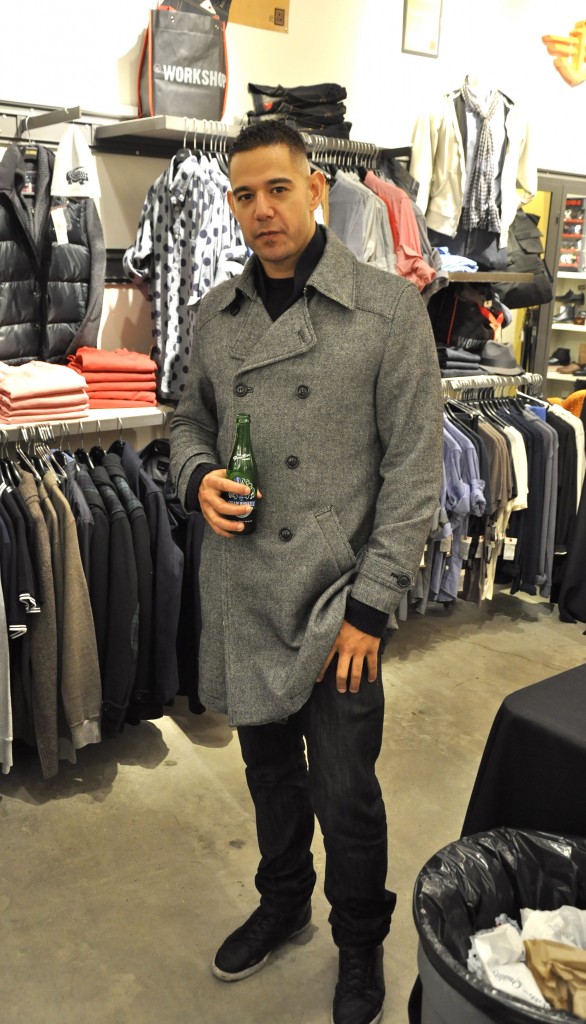 Paul looking sharp in his pea coat.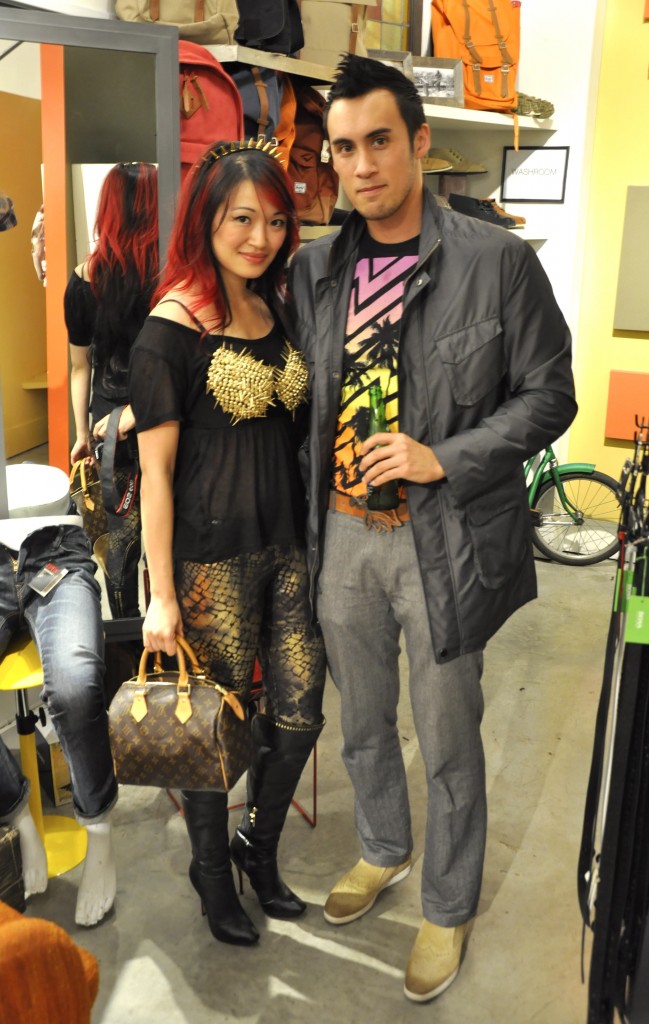 Last but definitely not least, in the most daring out fit of the night, rocking the spikes like nobody's business!
You can check out the Boys'co Facebook page here. They've got lots of good stuff!