Today's post is  by guest blogger, Jill Magee-Fosdick!  Check out her lifestyle blog,         Stuff I Love!
One of the best ways to finish a winter look is to add a great hat. Fall/Winter 2011 has a  showcase of awesome options. However, I must say that my favorite is the traditional grandfather cap.
The Grandfather cap is often referred to by many different names including newsboy cap, driver's cap, pageboy cap, fisherman's cap etc. Whatever you call it, this hat has remained a stylish staple since the late 19th century. The modern day version of the grandfather cap has changed very little since it's ancestor's debut, but can be found in a stylish variety of colours and patterns including tartans, herringbone, and houndstooth.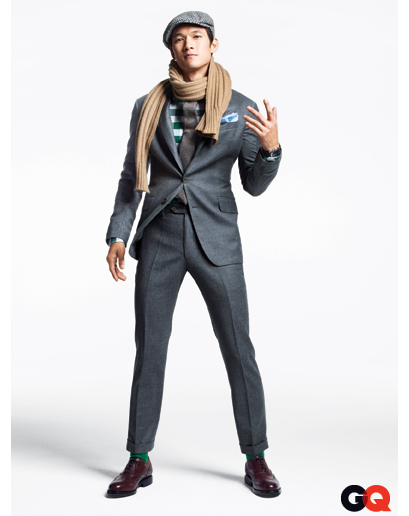 GQ featuring Harry Shum wearing a cap by Borsalino at JJ Hat Center.

Classic offerings from Brooklyn Circus.
Goorin Brothers is another great place to pick up a grandfather cap. They have been in the business for over 100 years and offer a great variety of fabrics and patterns. Check out this great video about their craftsmanship:
Goorin Bros. American Made from Goorin Bros on Vimeo.