Today, we have Boys'co social media manager Sean in front of the camera.  A blogger being blogged, and maybe re-blogging on the company blog. It's fashion inception.  Insert Xibit joke here.. (Yo dawg, I heard you like blogs, so we put a blog in your blog so you could blog while you're blogging).  Anyways…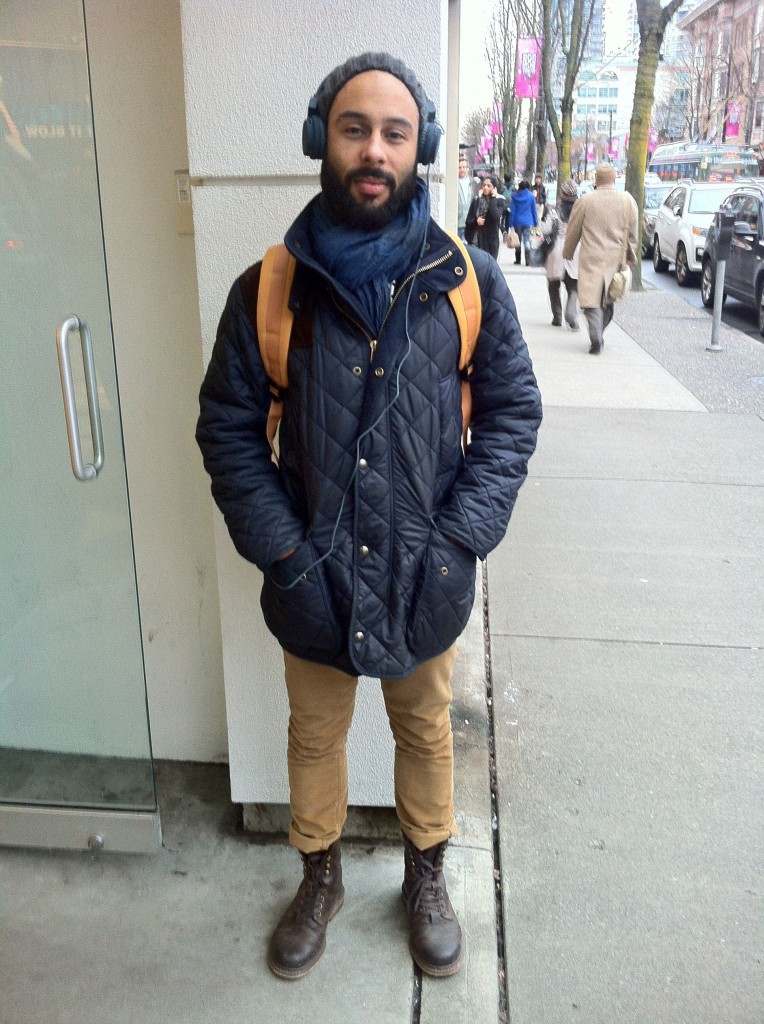 Sean is more coordinated than you.  Love the Dr. Marten boots in brown, and the quilted navy jacket is a great piece too. Notice how the backpack matches the pants, and is complimented by the scarf and boots? Knowing Sean, this wasn't an accident.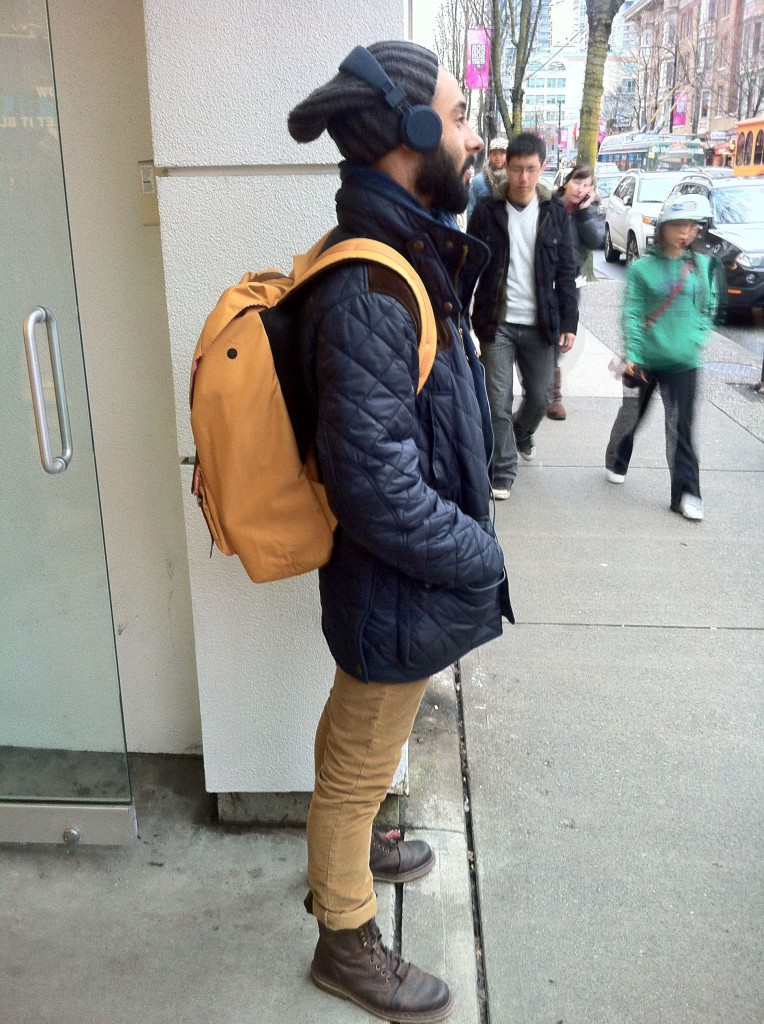 A great utilitarian winter look. Well done sir.