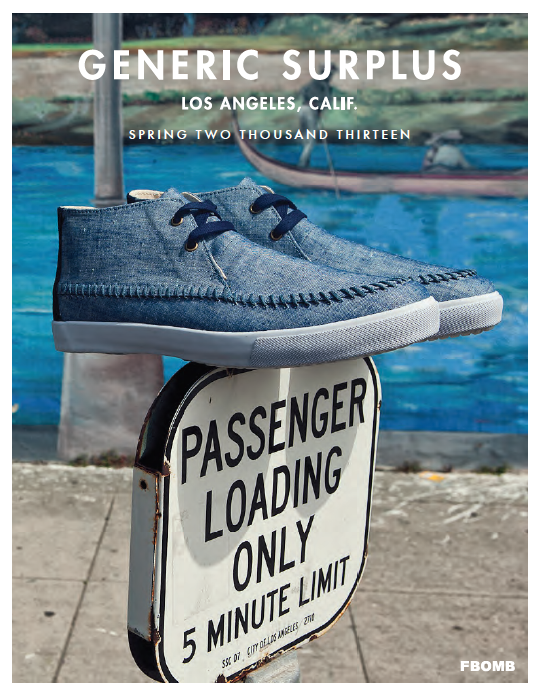 I just discovered this new footwear brand out of Los Angeles, and I really love their new spring footwear, so I thought I would share a few of my favorites from their new collection.
Founded in Los Angeles as an extension of The Generic Man, Generic Surplus aims to continually push the evolution of everyday shoe design while simultaneously capturing the spirit and aesthetic of the city's diverse, modern-day urban landscape. From the desert to the sea and places in between, their shoes aptly reflect the authentic nature of the music, art and fashion scenes they, and their wearers, are so connected to.
As with previous collections, Generic has blended street and dress styles, like the suede Deck shoe and canvas Ventura with it's pop-coloured sole.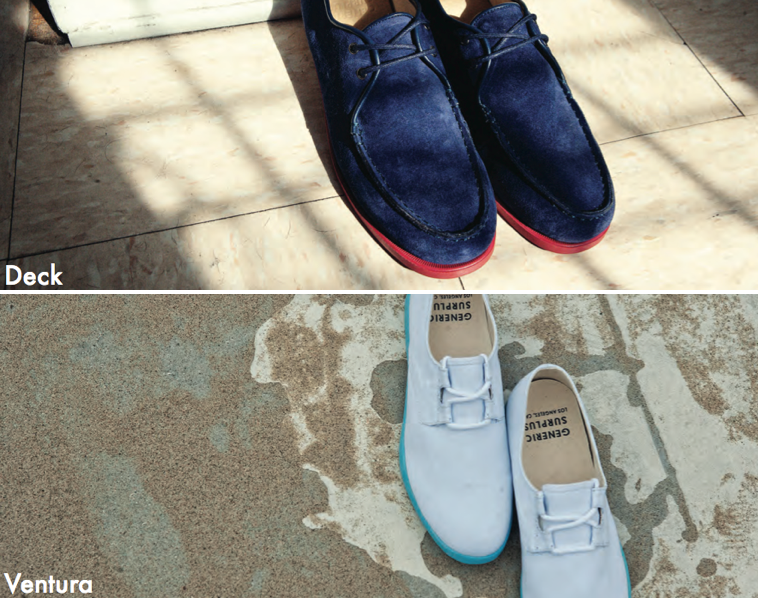 Also returning for Spring/Summer 2013 is OBEY, fusing their classic street-wear aesthetic with Generic Surplus'  sleek approach to footwear design.
New to women's foot wear this season is a product of the collaboration between Generic and Obey: The Desert Boot. This ankle-high style is available in chocolate suede and black leather, and features a row of studs that is very on trend.


I'm really digging this new collection, and if you are too you can check out the rest of their offerings over at GenericSurplus.com.  There is lots more to see there, including new shoes from their collaboration with Comme Des Garcons.