On Saturday night Jill and I headed down to Gastown Tattoo Parlor to check out the art show of Shannon Cowe, Mike Paulson, Clarissa Pond, Cassandra Klassen and Jordan Pond, three of the five representing Emily Carr University of Art.  As usual, on top of great artistic creations, there were lots of well dressed friends to capture on camera.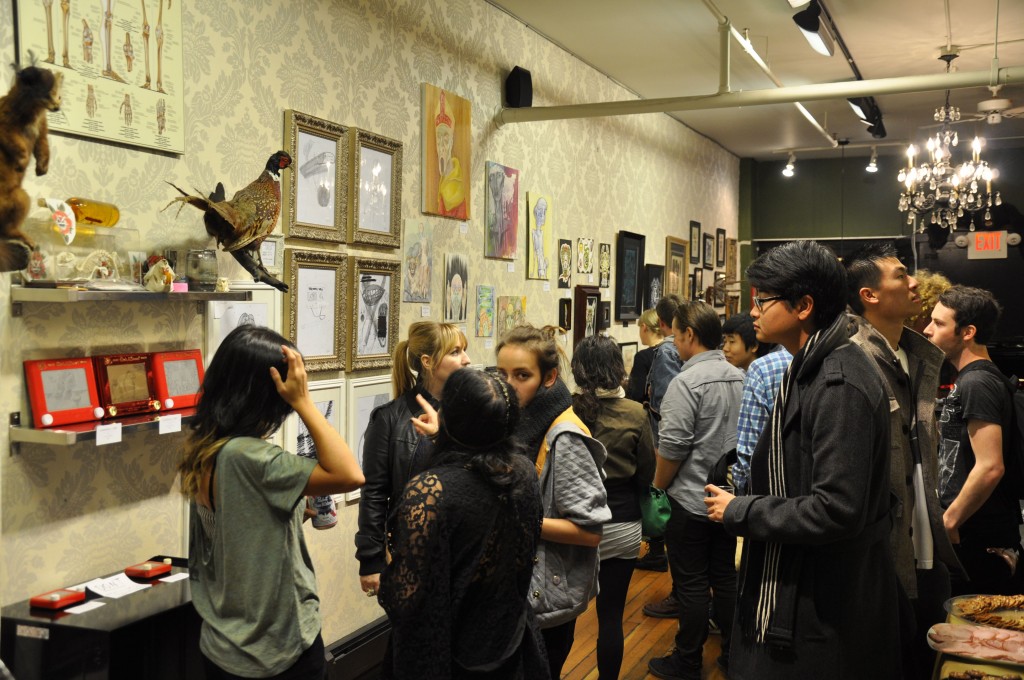 Shannon giving me the one-eye, while others admire her work.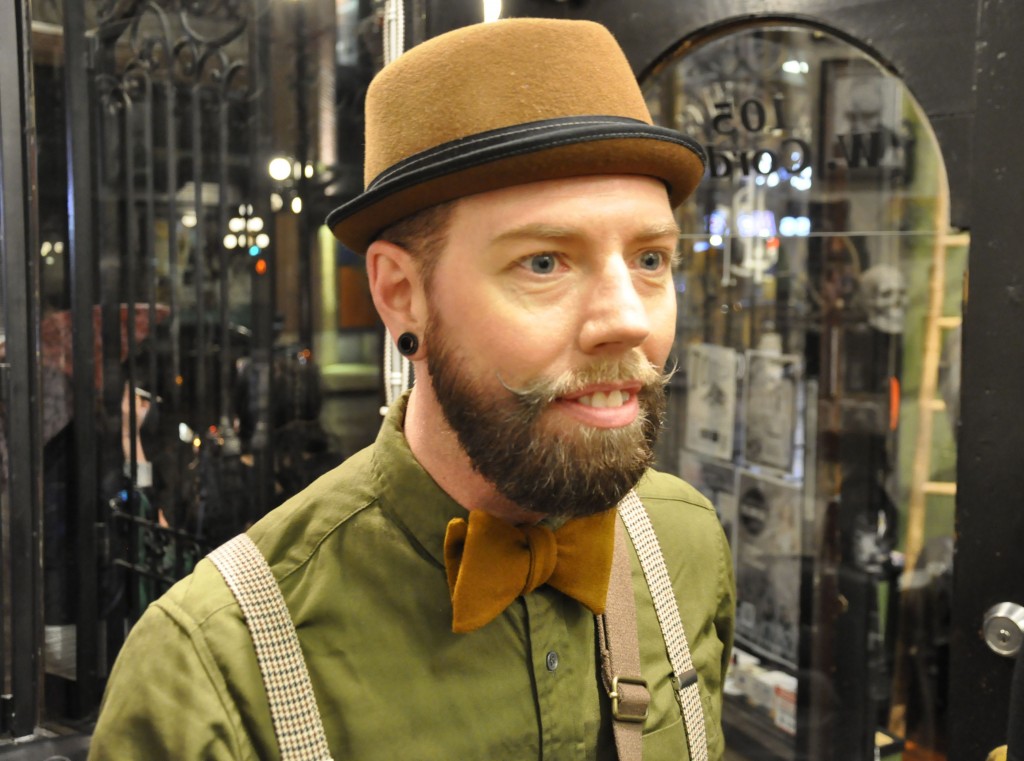 Patrick always looks fantastic – tonight in a hat from Goorin Bros, a great matching bow tie, and a perfectly complimenting dress shirt and suspenders. The mustache always helps too.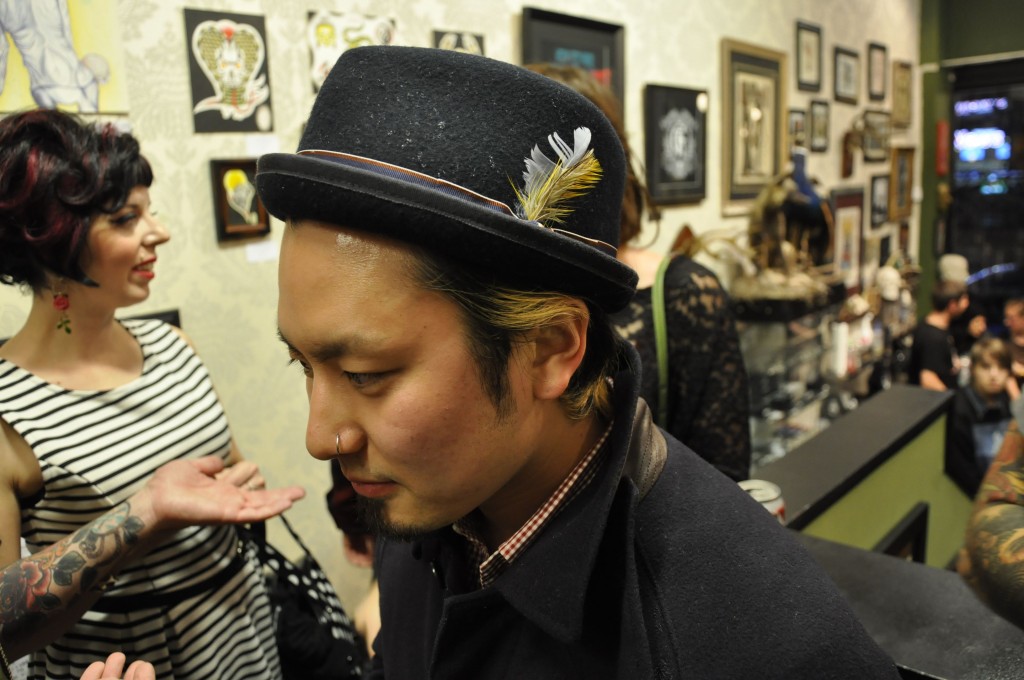 Another great hat. He also had a sharp vest and dress shirt going on, but I dropped the ball on getting a good photo.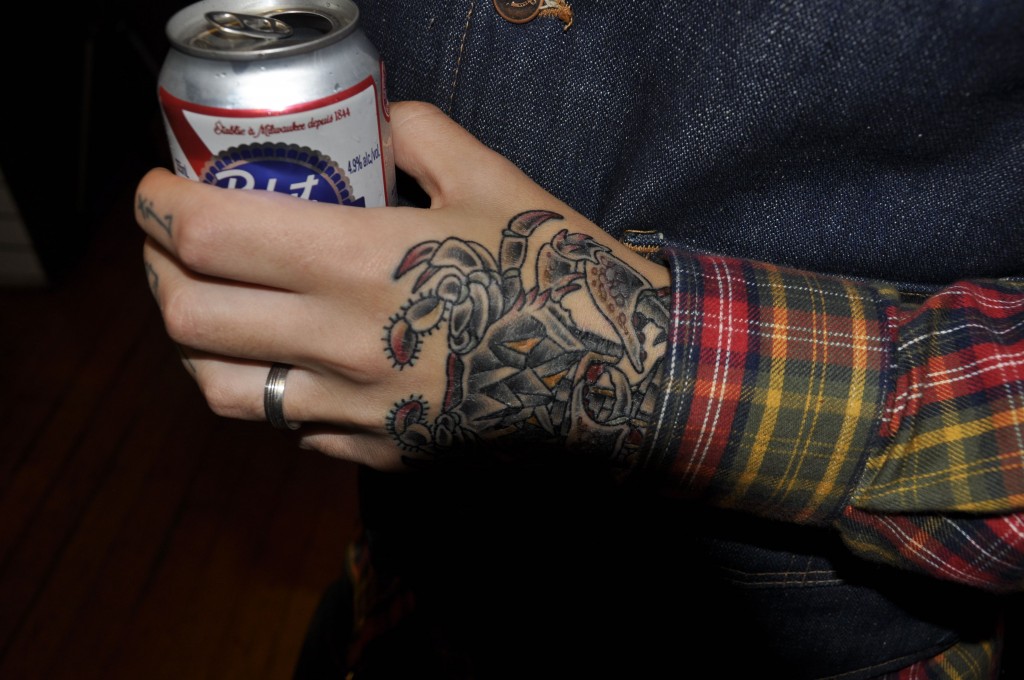 Always some new tattoos to be found – "King Crab" by Phil "hatchet" Yau.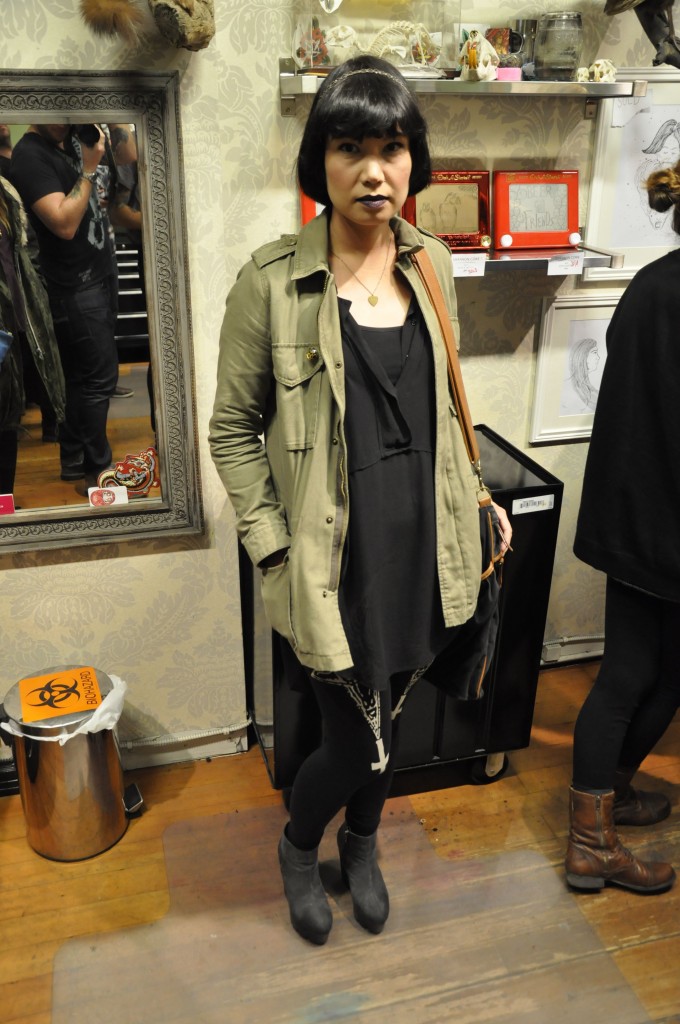 This girl had a great Fall look, and I loved her tights by Actual Pain clothing.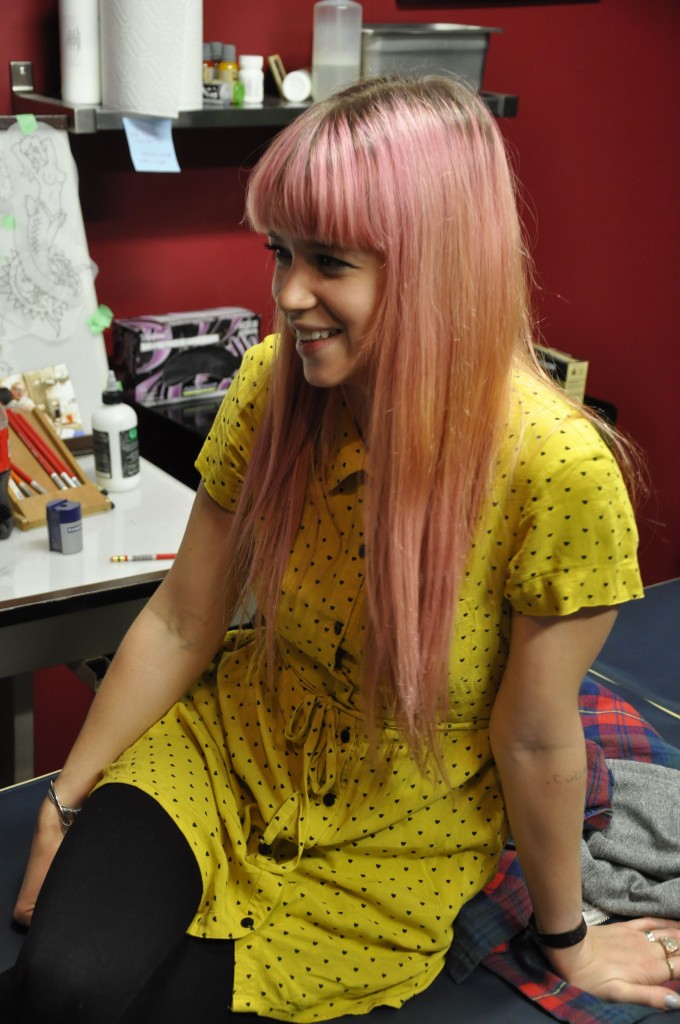 I didn't catch her name, but I believe this is tattooist Frank Grimes ladyfriend. That dress with her pink hair is fucking adorable!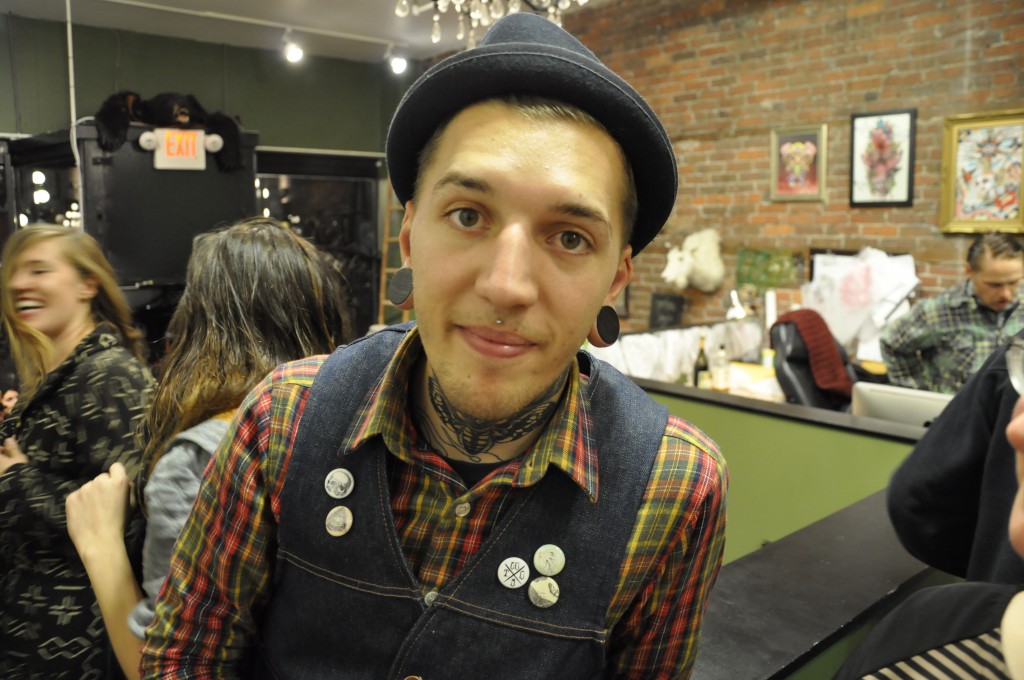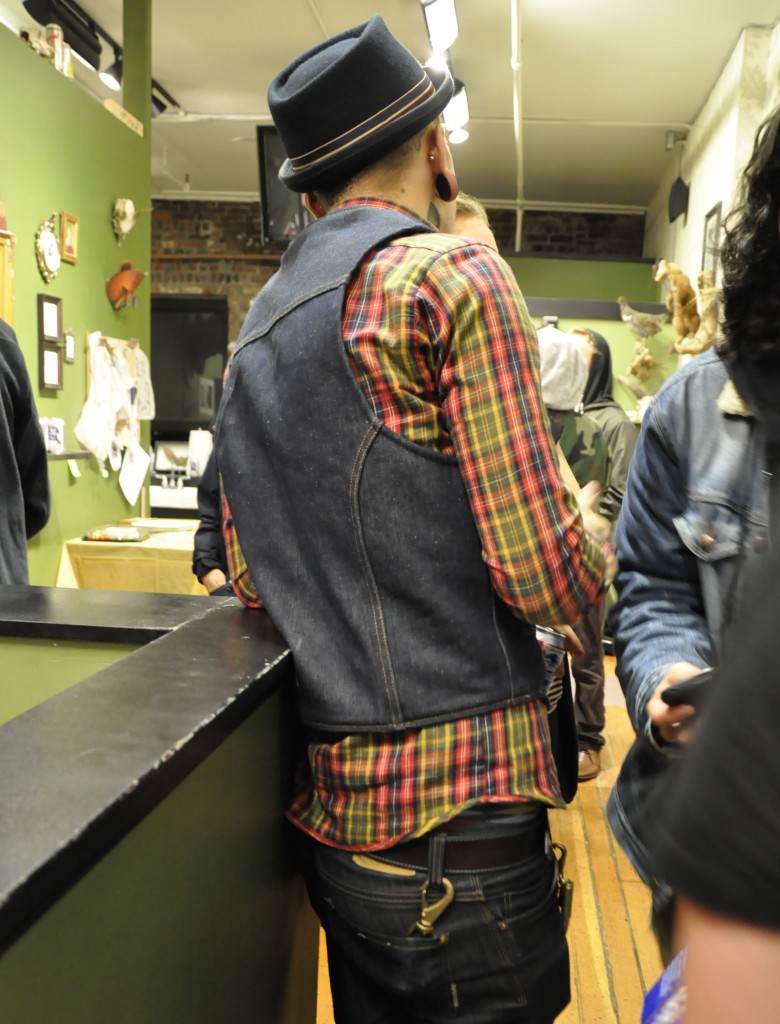 I think the top photo is Mitch's "god dammit Will, always with the camera in my face" look.  Nice shirt, hat and vest. Jeans too, actually – Mitch always seems to have good jeans.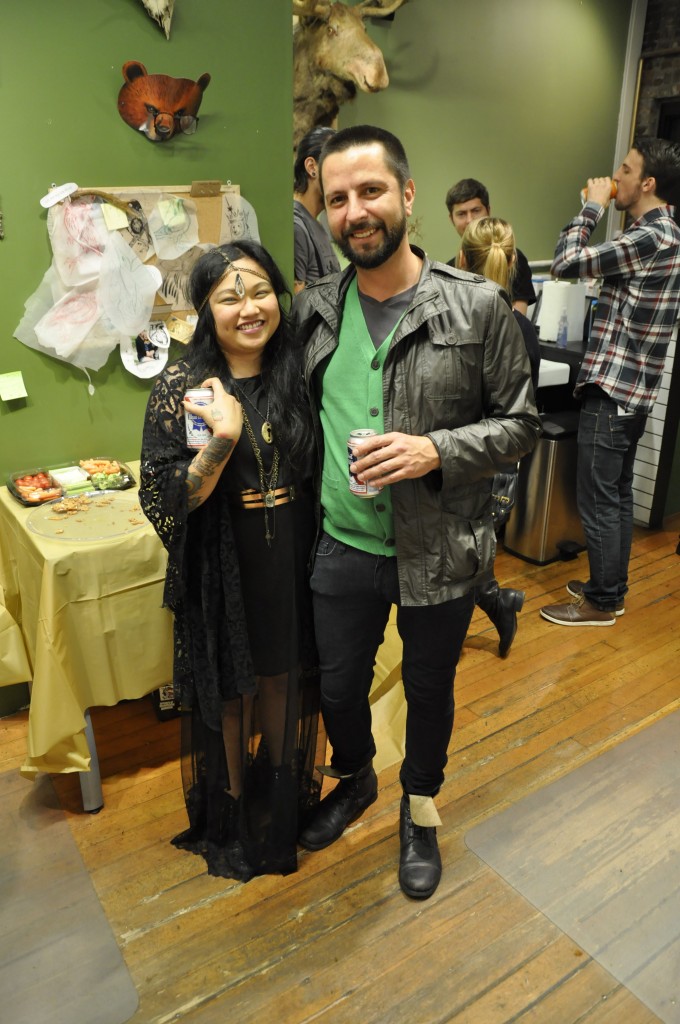 One of the presenting artists Clarissa Pond, with our good friend Jason.  Jason and I enjoy trading sewing tips.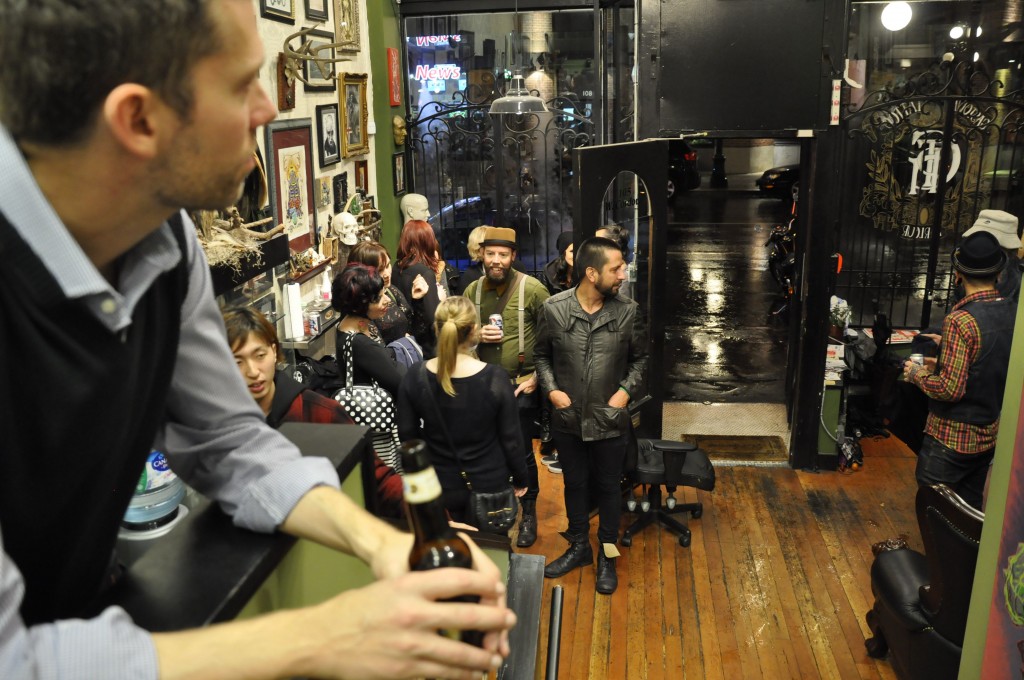 Typical stormy night in Vancouver. Good night for a party! Lots of artwork sold, drinks were had, so I'd say the night was a great success!