The only place you need to go for a new hat.
This weekend I visited Goorin Brothers in Yaletown to find myself a good new hat.  I've recently started losing my hair, so my collection of hats is starting to grow, and Goorin has a great selection of stylish choices.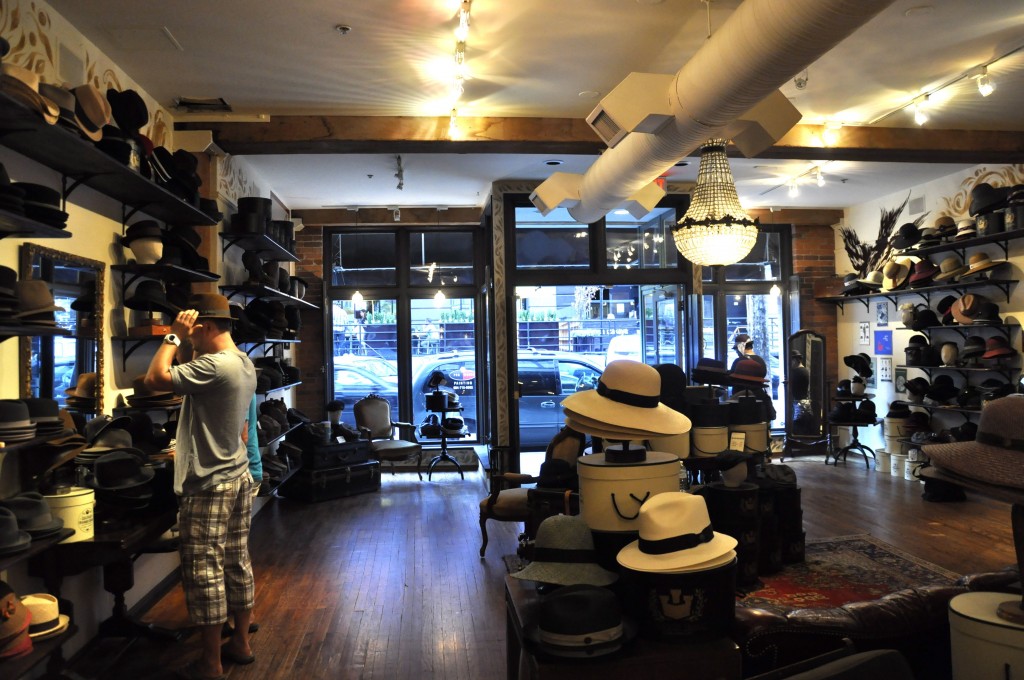 If you've never visited their shop, it's a beautiful location with an old world feel to it – lots of dark wood and eclectic decor, and of course, lots and lots of excellent hats.
A little about Goorin Bros' from their site:
In 1895, master craftsman Cassel Goorin sold his first hat off a horse cart in Pittsburgh, Pennsylvania. Cassel's sons – the Goorin Brothers – continued the tradition of hat making when they moved the family business to San Francisco in 1949.
Today, Goorin Brothers is led by Cassel's great grandson who remains dedicated to the art of bold hat making by crafting hats inspired by San Francisco's rich artistic community.
Cassel's legacy can be found in the detail and integrity of each hat. For over a century, the authentic character of Goorin has allowed individuals to tell their story without ever having to say a word.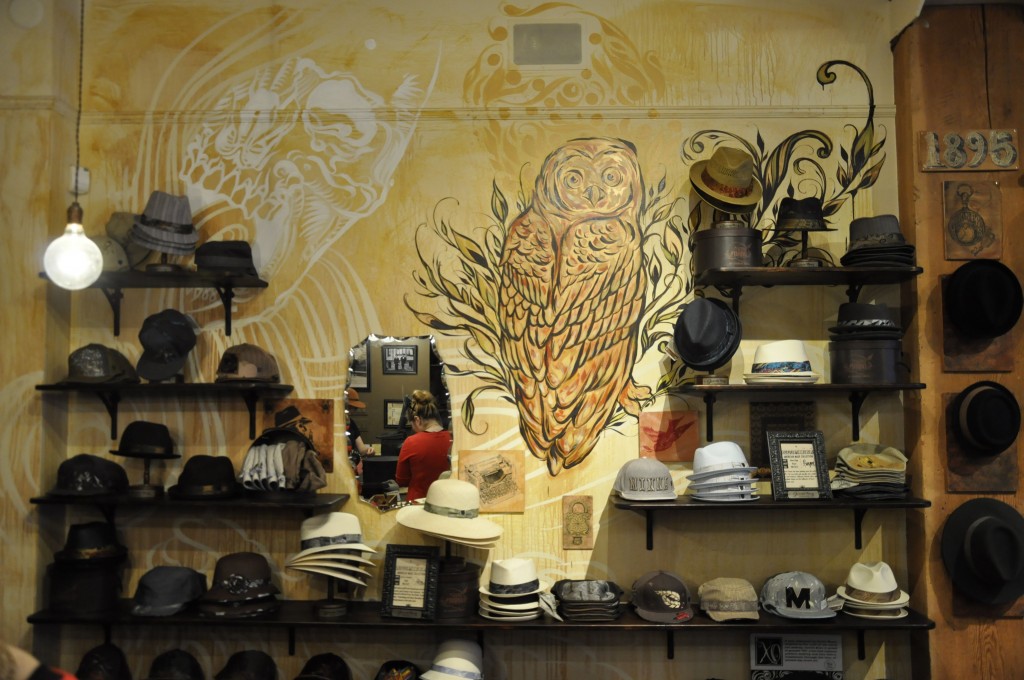 I love the wall paintings in the shop!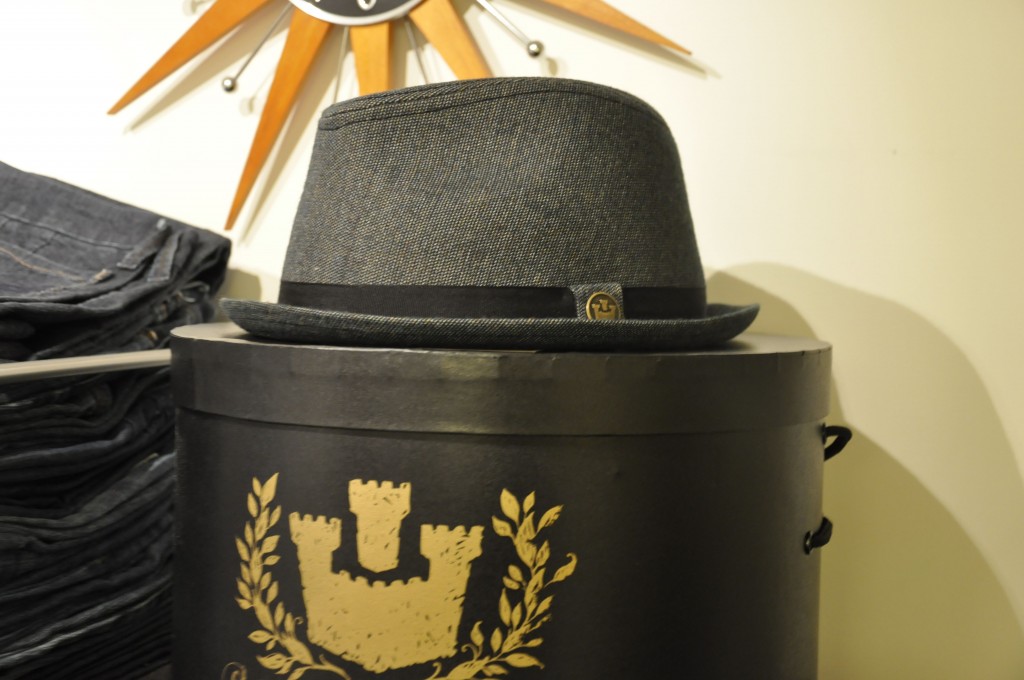 For an extra $10-$12 you can get one of these awesome hat boxes to store your collection in.  I went with the large box as I figured that my hat collection is only going to grow in the next few years.  Also, if you buy 10 hats from Goorin, you get an 11th one free! I look forward to eventually getting that free hat.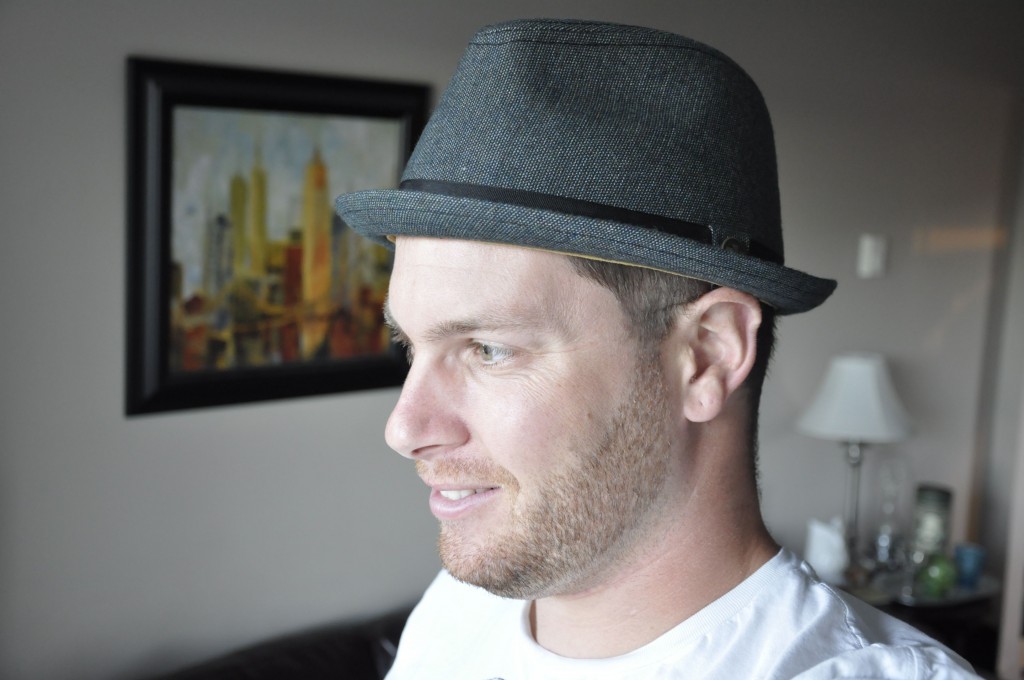 Last but not least, here's my new hat.  I like it a lot.  See how it does an excellent job of hiding the fact that my hair is disappearing faster than the rain forest?  I think it looks pretty good too.
Check out more hats from Goorin Bros' here.