Our friends Ryerson and Katelyn got hitched on the weekend, and to celebrate, they rented a party boat, got a whole bunch of booze, and took us out for a cruise around Vancouver. Ryerson and Katelyn are both stylish folks, so here are a couple of nice shots from the trip!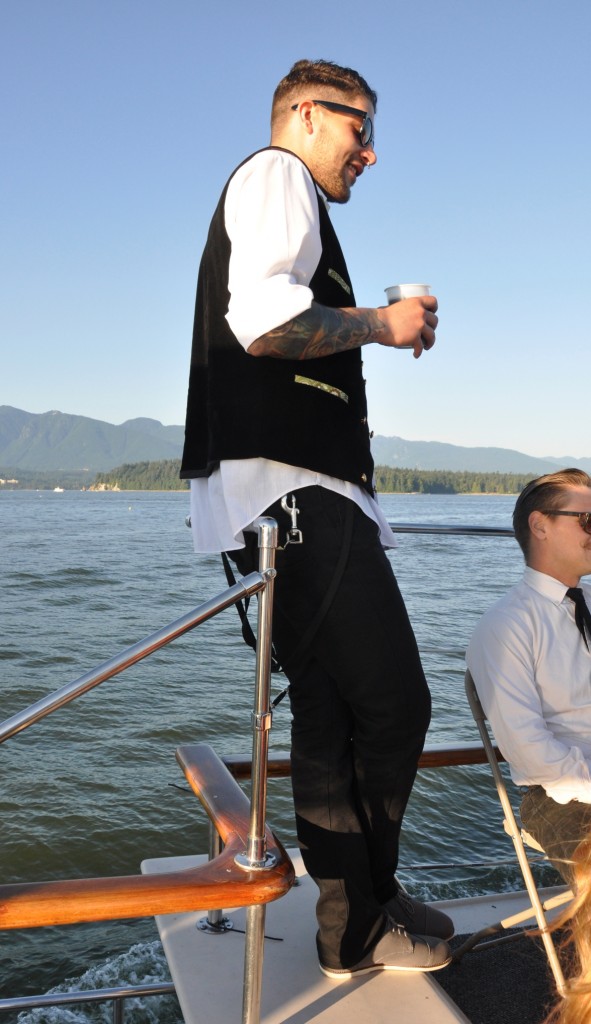 I love the vest and suspenders, and I am going to buy a pair of those shoes for myself!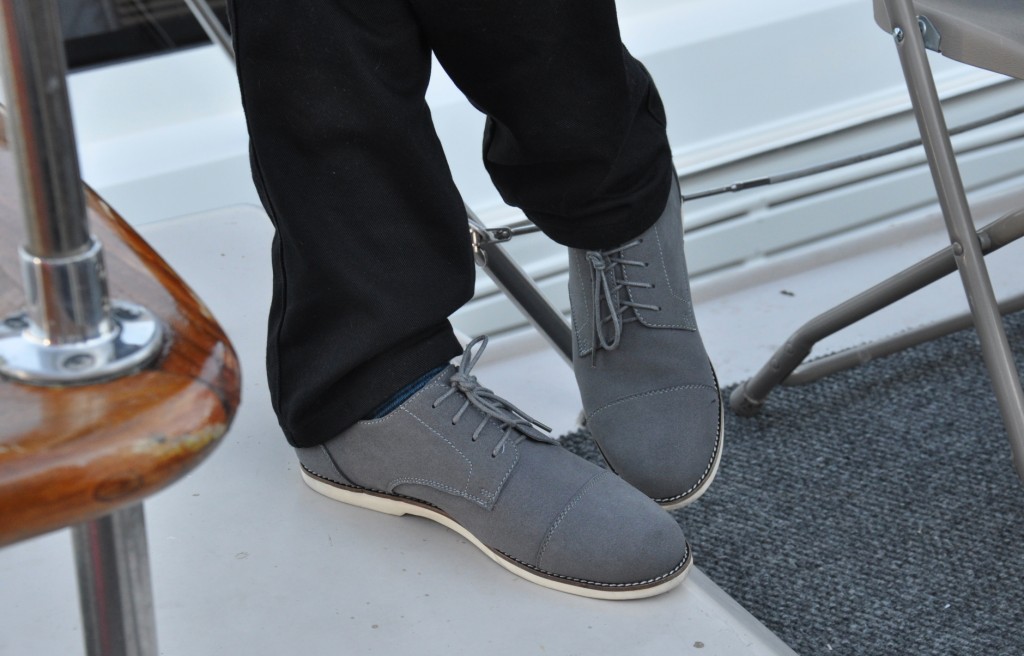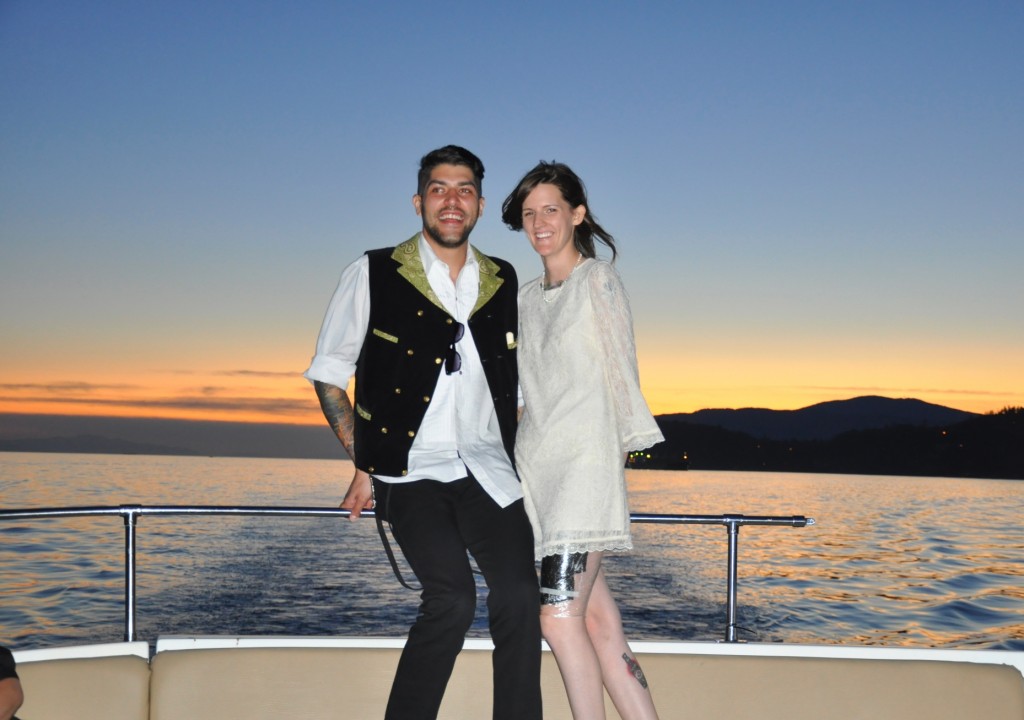 Katelyn wore her grandmothers wedding dress for the ceremony, and then found this pretty lace dress from Top Shop in England.  Notice the bandage on her left leg, they both got tattoos to commemorate the occasion!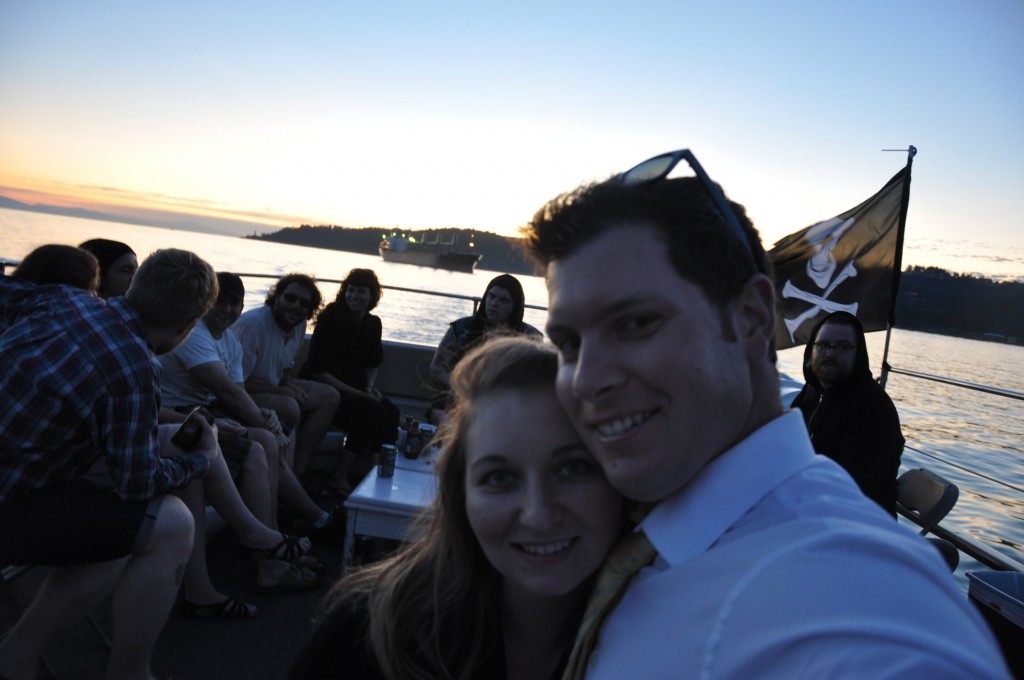 We're on a boat!
Good times were had by all!