I think I'm growing out of skate shoes.  I still wear them for BMXing and when I need something easy and casual, but I think it's time I expanded my footwear horizons.  I found a great pair of boots from the Abington collection by Timberland at a local store called Still Life. Unfortunately, it seems that a lot of other people thought that these boots were pretty sweet, because when I came back three days later they were already sold out.  And back-ordered. And sold out in every other store in Victoria.  So, I've gone on a bit of a hunt to find a good substitute.
Apparently these were the boots to have this winter. Maybe the internet will provide me a pair.
Another option from Timberland.  There were waaaaay more pairs of this boot than the ones I was looking for, and by way more I mean one pair, in a size 6.  I mean, that is like 100% more boots available than the other one, right?  But, I haven't worn a size six since grade 6.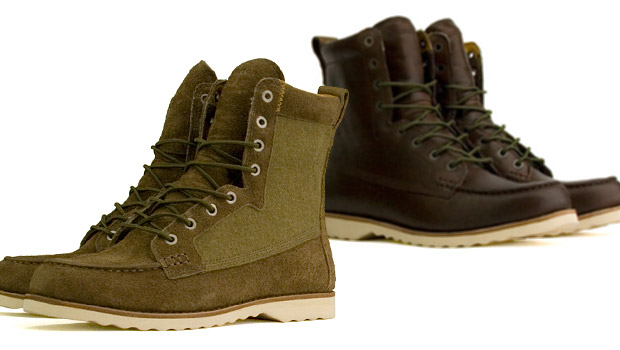 One more option from the Timberland Abington collection. not really my style, but still kind of cool.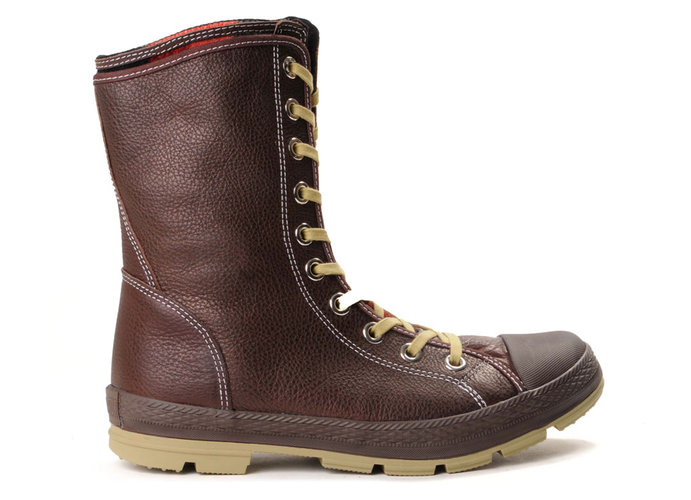 Moving on to something a little different – these are the All Star Storm Boot "Woolrich" from Converse. I actually found these at a mall store, a place called Town Shoes in the Mayfair shopping centre in Victoria, BC.  I've never worn Converse before, but these boots/shoes are pretty rad. They have two layers, and you can unzip and fold down the outside layer as seen here: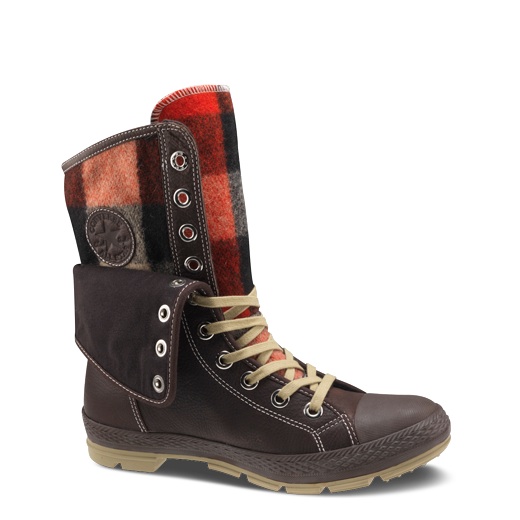 Finally, I found two other boot styles that I came across on the GQ style site. These are kind of rocking the vintage, worn out look, and I dig it.  Both of the following photos were taken by Gordon Von Steiner for GQ.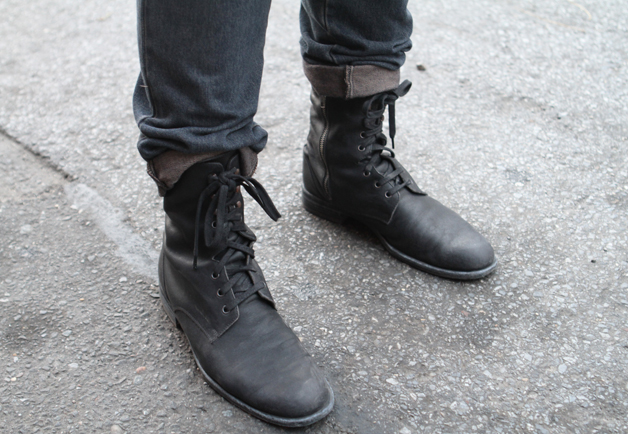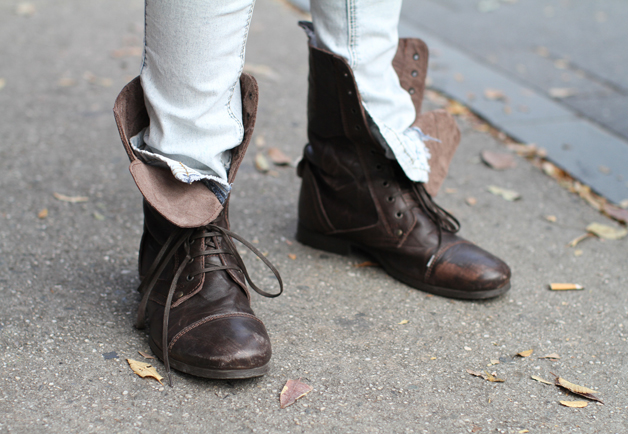 So, goodbye skate shoes, hello shit kickers.
Cheers!