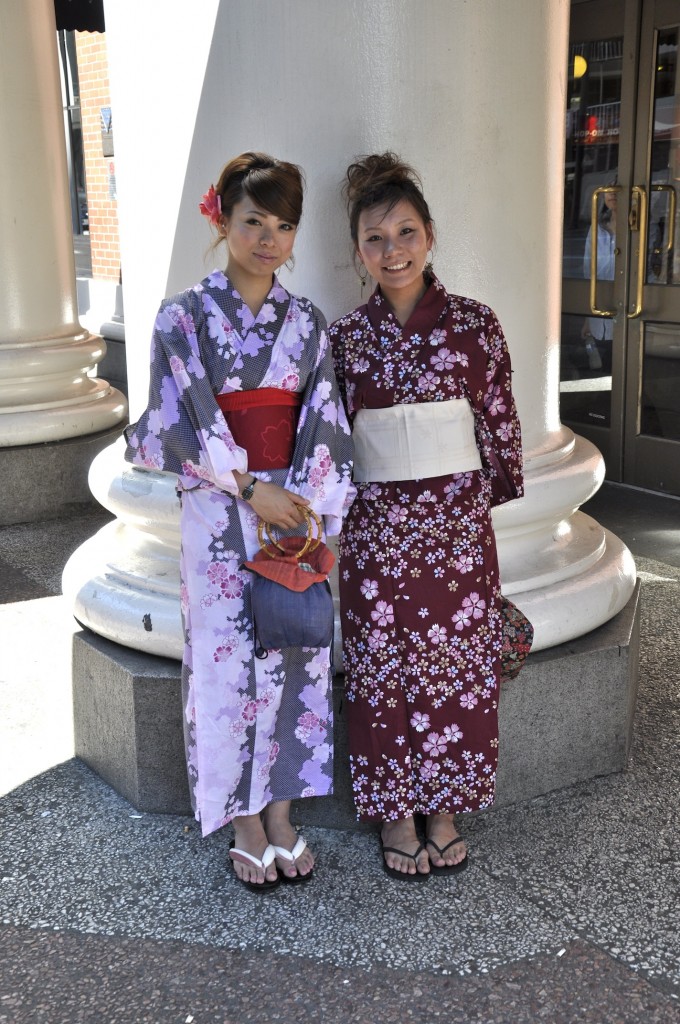 There were geisha walking around Gastown…with modern hair. Cool with me.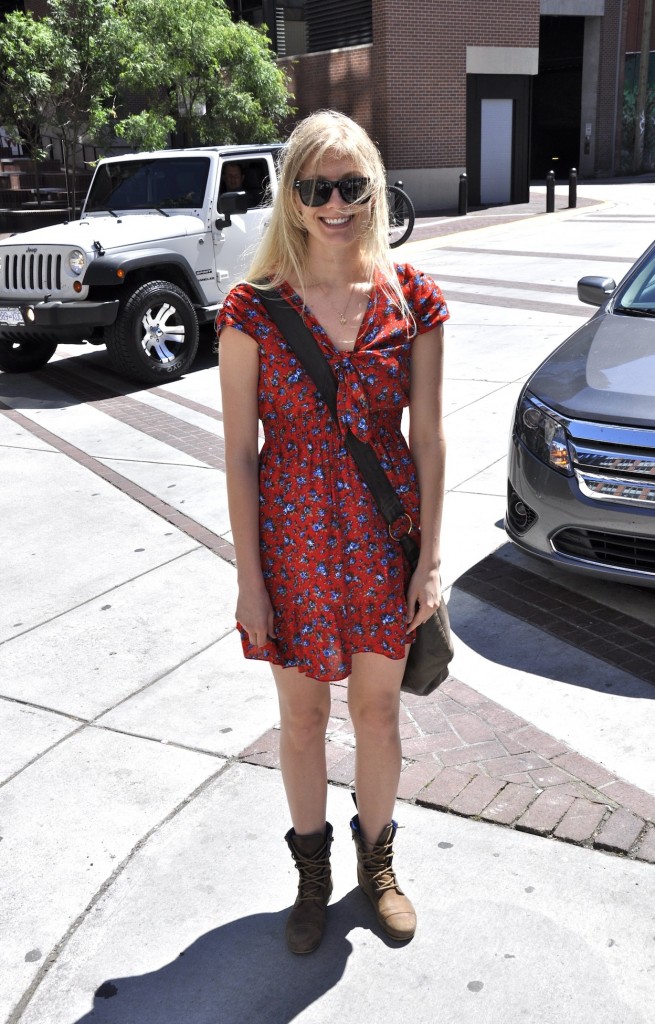 Cute dress with boots! I love boots!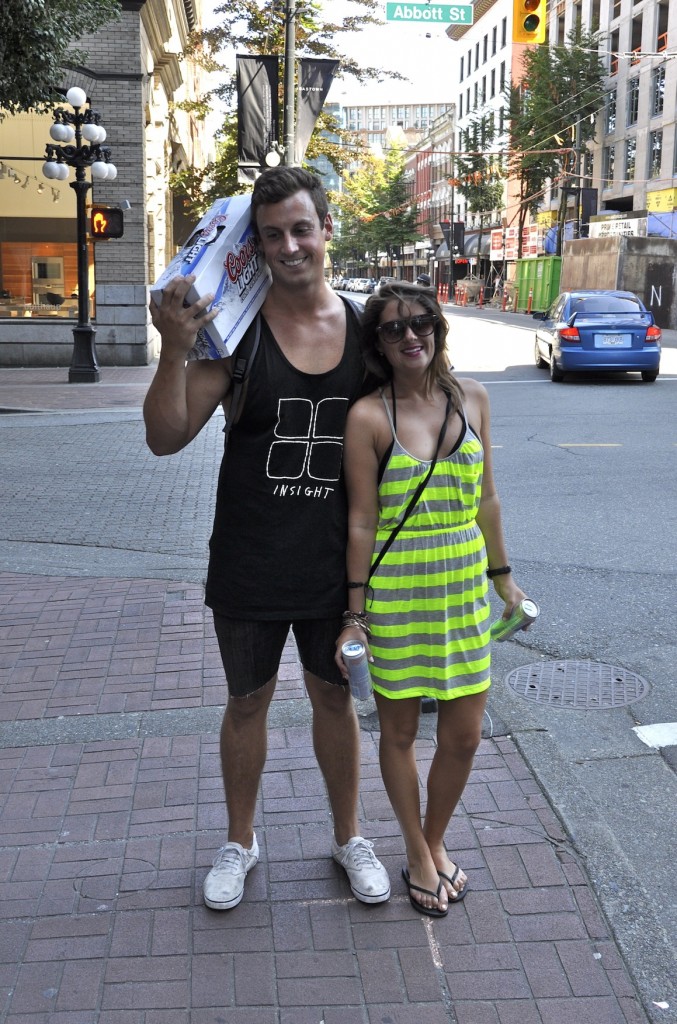 Not sure where these two were going, but I wanted to join them! This is what summer is all about!
Sweet old war-time motorcycle with side car I saw in Gastown. Rad.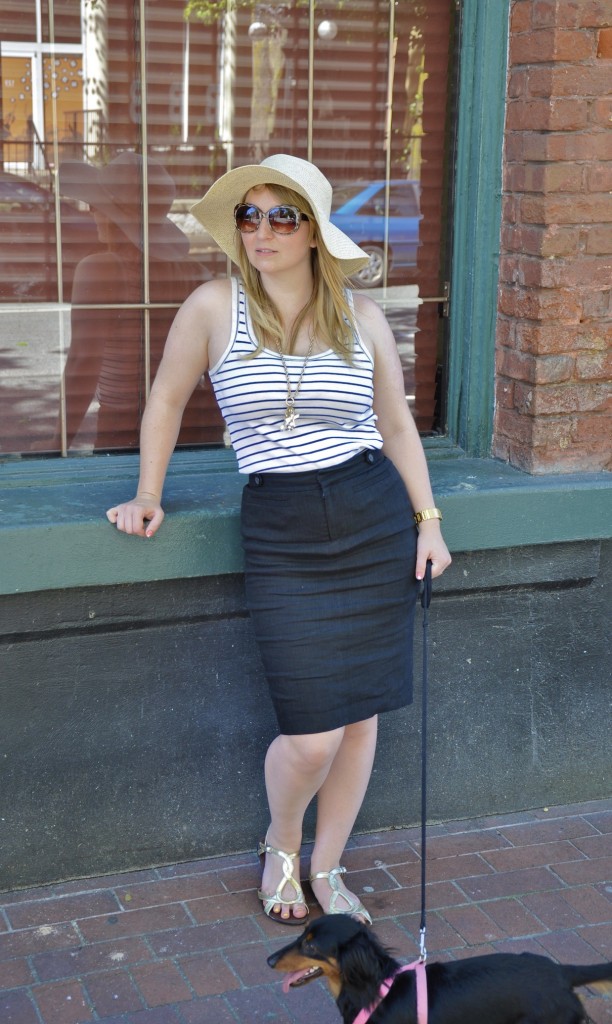 My lovely wife! Ready for a day of yachting I see!  I really liked the sun hat and glasses on her today, with the pencil skirt and striped tank. Oh, and that is our wiener dog, Penny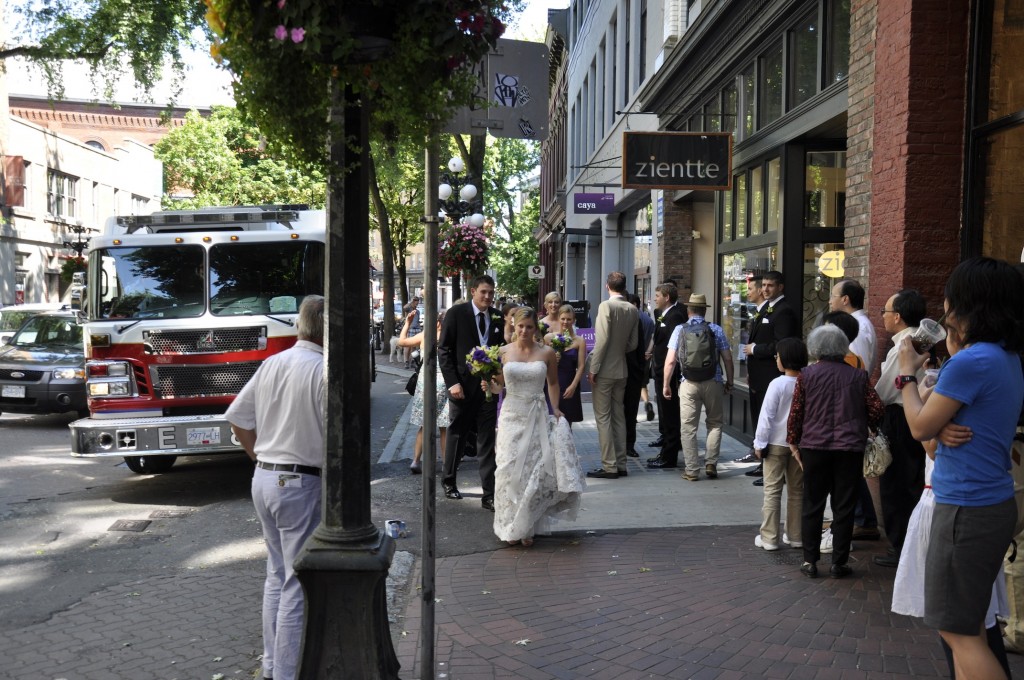 So many wedding photos being taken in Gastown today! This couple had commandeered a fire truck that was parked on the street and took some photos posing on it's bumper.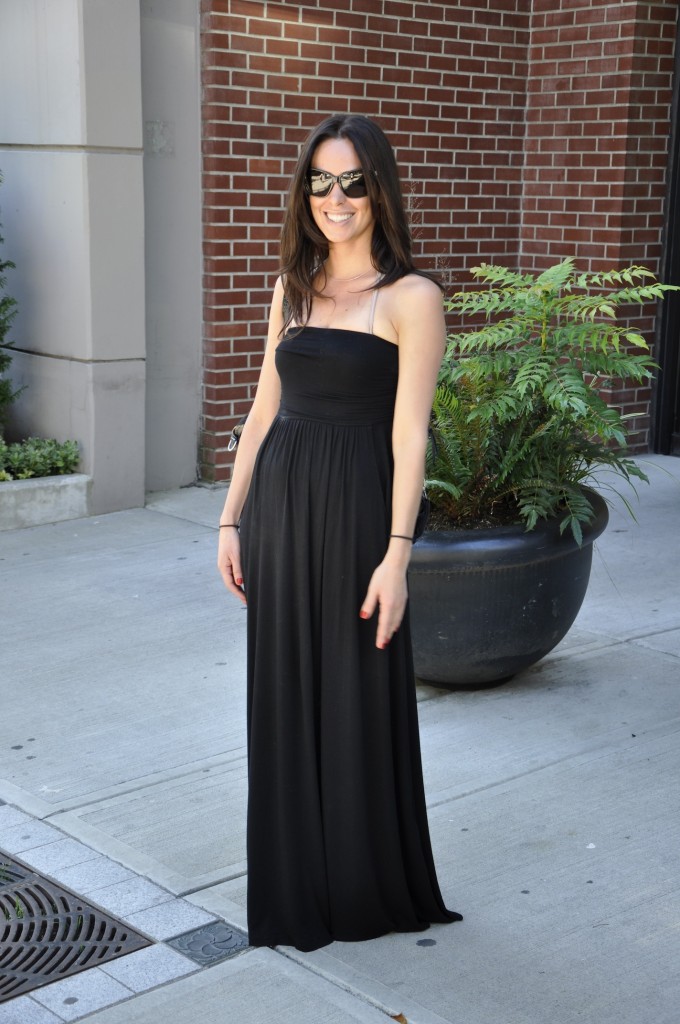 A stylish maxi-dress.  Very sleek and elegant. She had on a great bag with it too, but it didn't make the photo.
So, that was day 1 of the long weekend! We're off to see the fireworks tonight, and maybe party down? More Vancouver Style coming this weekend!