Today I started a concept art project with my friend Geordon of Ill Gotten Reign.  Classic punk denim vests, combined with imagery from other genres, in this case, original hip hop.
It all started with Geordon and his N.W.A vest…with Morrissey on the front.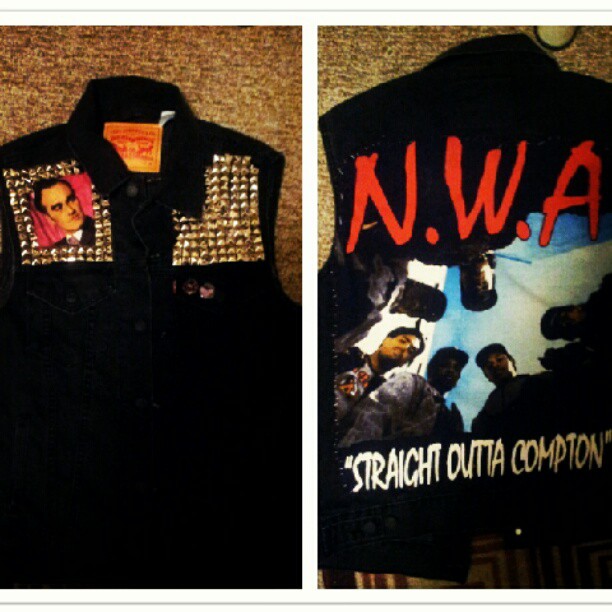 Today, we started a new one, blue denim and Tupac.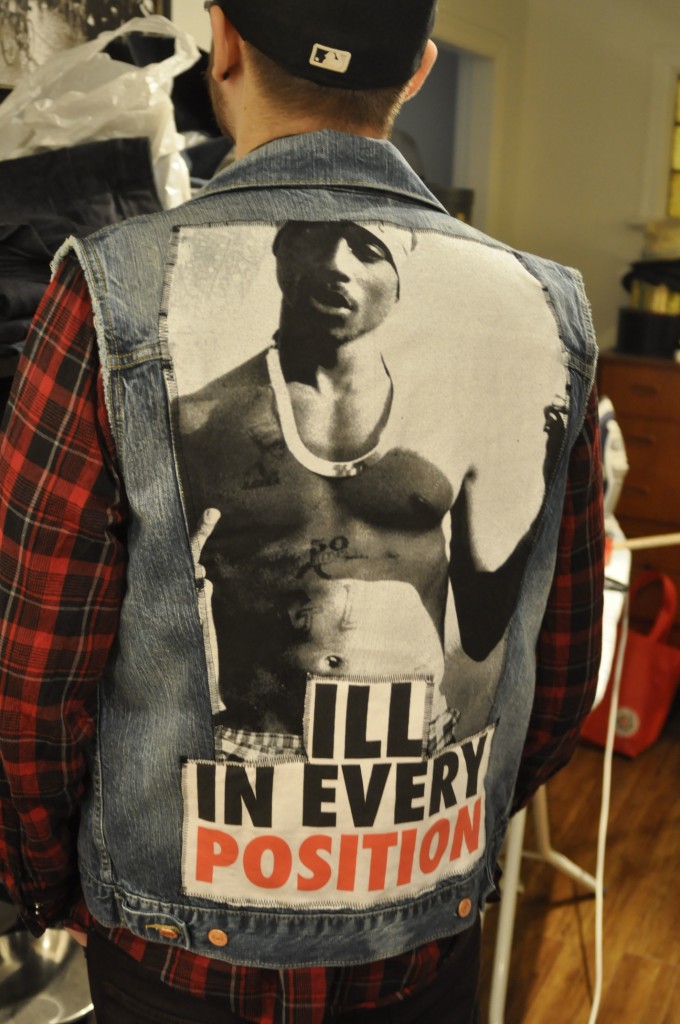 The patches will be outlined in gold studs. On the front, there will be an "Ill Gotten Reign x Search & Rescue" patch.  I am working on making the next vests from scratch, by hand, from higher quality denim than the Levis vest we used for this one.  We are going to do a series of these vests and present them in an art show in the next few months.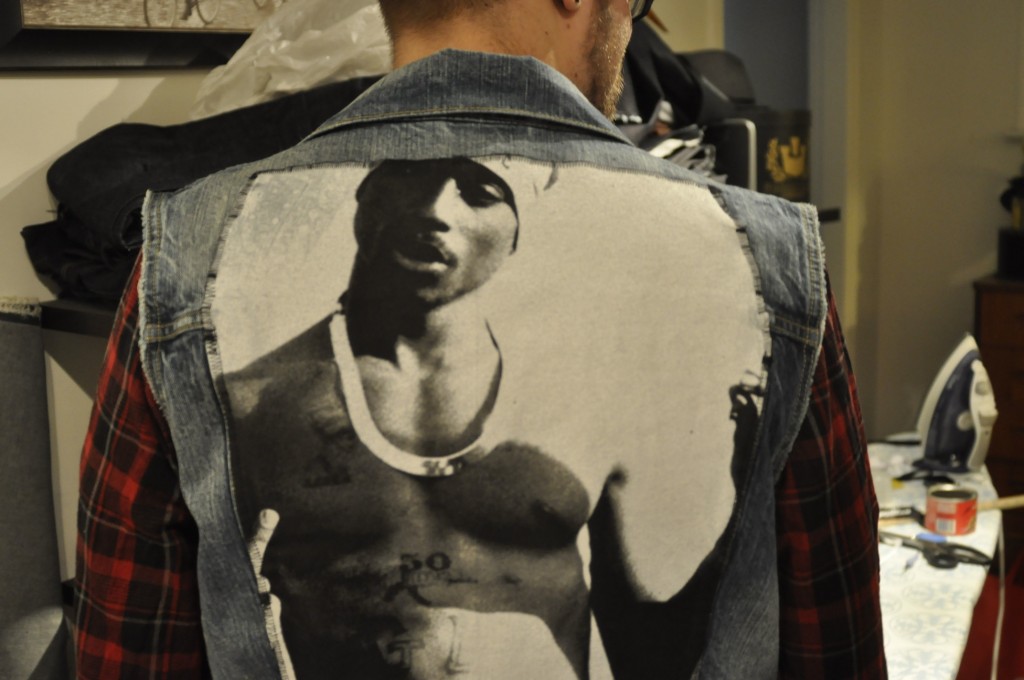 I'll post more updates as we progress.