I re-started a project this week.  I've always wanted to design and sell my own denim brand, so I got out all of my old sewing equipment and design materials, and started working on some new denim designs.
I headed down to Dress Sew on Saturday and picked up all the bits and pieces I would need, and then wandered down to Atex Designer Fabrics on Cordova and bought a small bolt of denim.
Two years ago was when I first started working on denim designs, and I hadn't touched it again until this week.  I already had some patterns that I had previously designed, but I make some adjustments to update the look a bit.
I bought enough denim to make 5 pairs of jeans, and I am going to work on the cut and esthetic as I go. Here are a few photos of the construction process.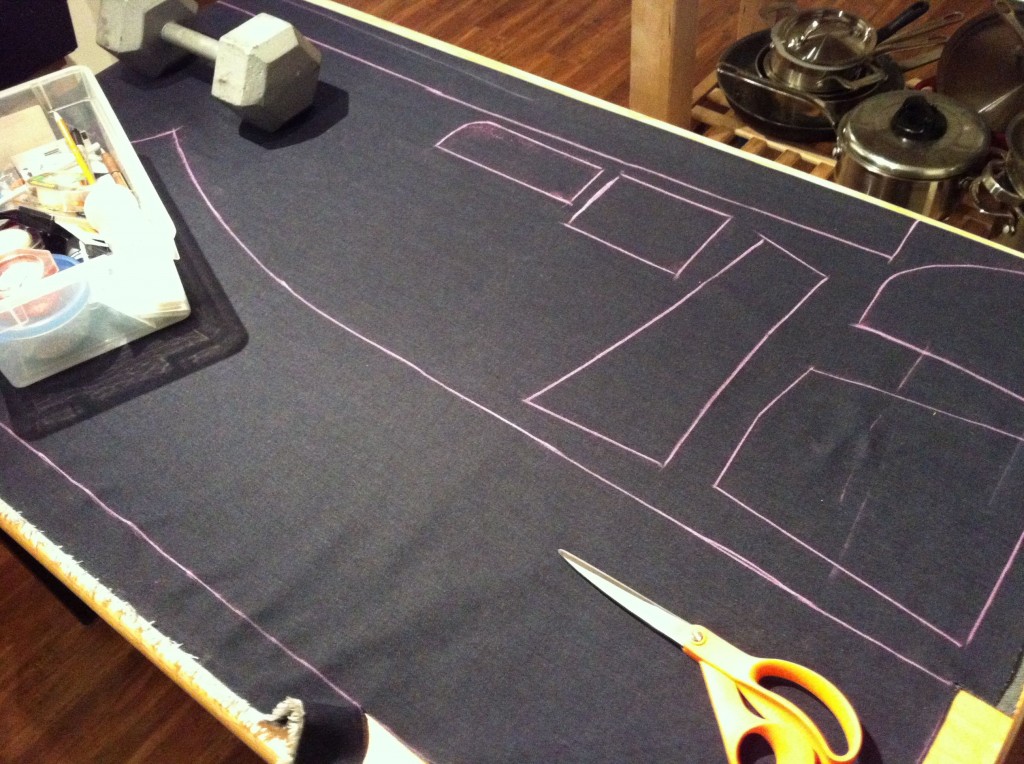 I have all my pattern pieces transferred onto stiff poster-board, so they are easy to chalk out and transfer on the raw denim.  This is so much easier than pinning the tissue paper patterns that you get in the sewing stores onto the denim and then cutting around them.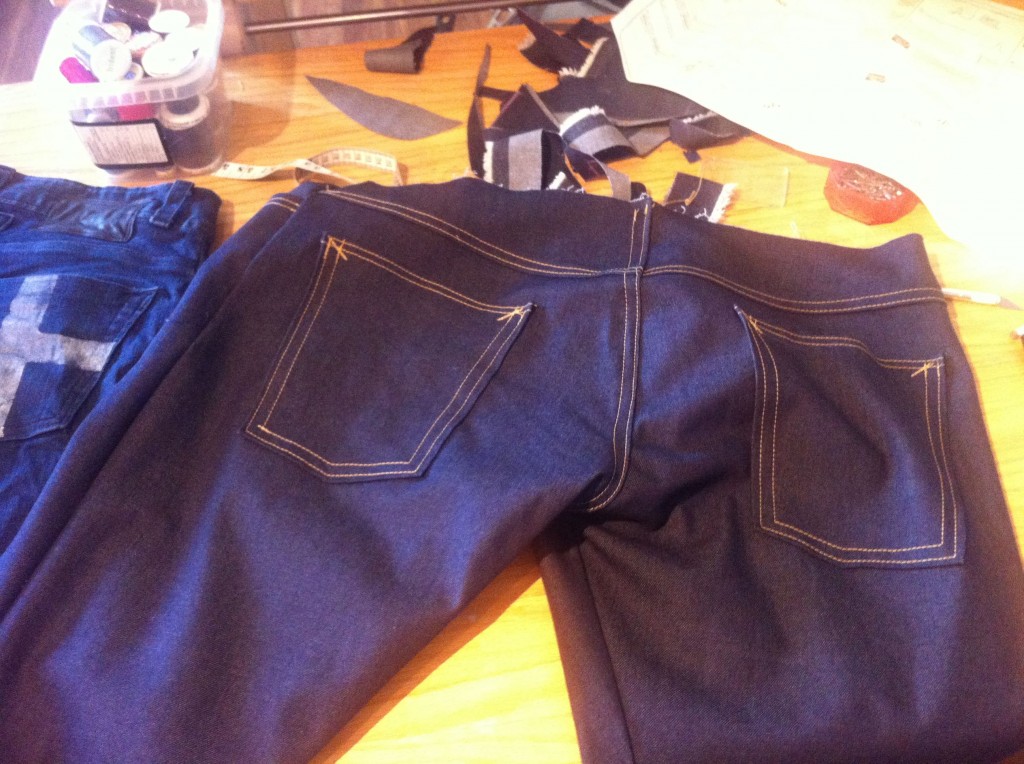 Pockets are constructed, yoke is attached to the back leg panels.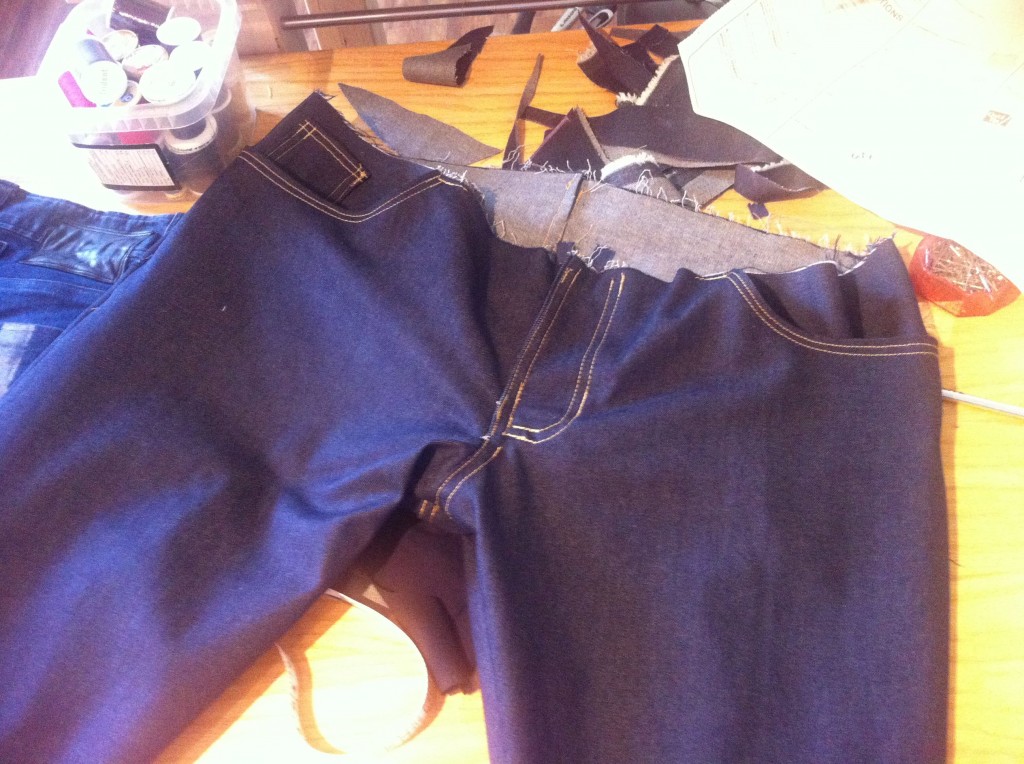 Front pockets including liners are constructed, and fly and zipper are all done.  I am going to buy a double needle and attachment for my sewing machine to get a better finish on the top stitching.  I have to eyeball all of the double stitching with a single needle right now.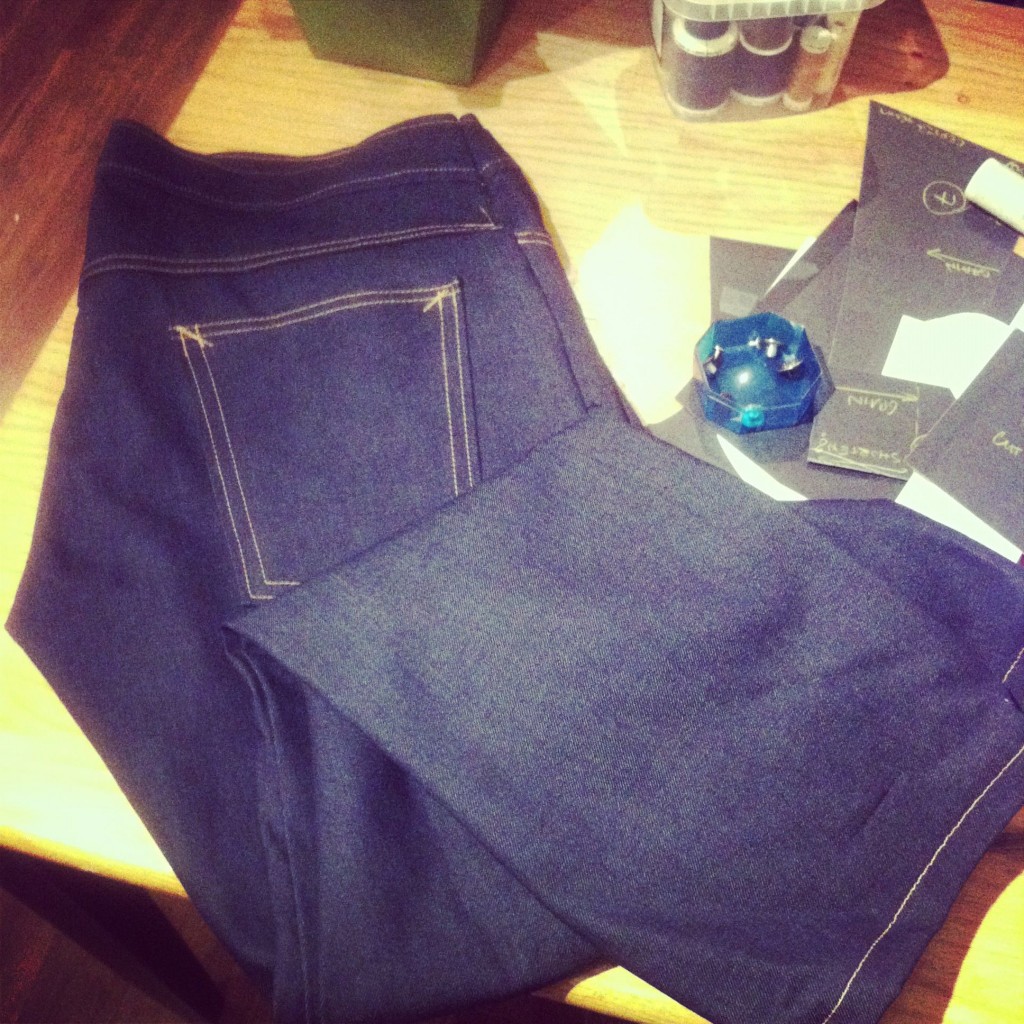 Not quite finished product.  I need to get a serger to clean up all of the inside edges, and I will be embroidering on the back pockets, or possibly screen printing a small logo. I still have a bunch of adjustments to make to create a more professional product, but it's a good start.
I'm sure I'll have a few more pairs to show later this week, with some upgrades and improvements!
BTW, what do you think of the name Search & Rescue?