Last night I finally went and saw the latest James Bond movie, Skyfall. The movie was excellent, and reaffirmed what most men have wished at one point or another in their lives, to be James Bond. The cars, the gadgets, the women, and so much style, James Bond is a boss (aside from the Pierce Brosnan years…).  Here's a look at some of the sharp and tailored suits from the movie, many of which are by Tom Ford.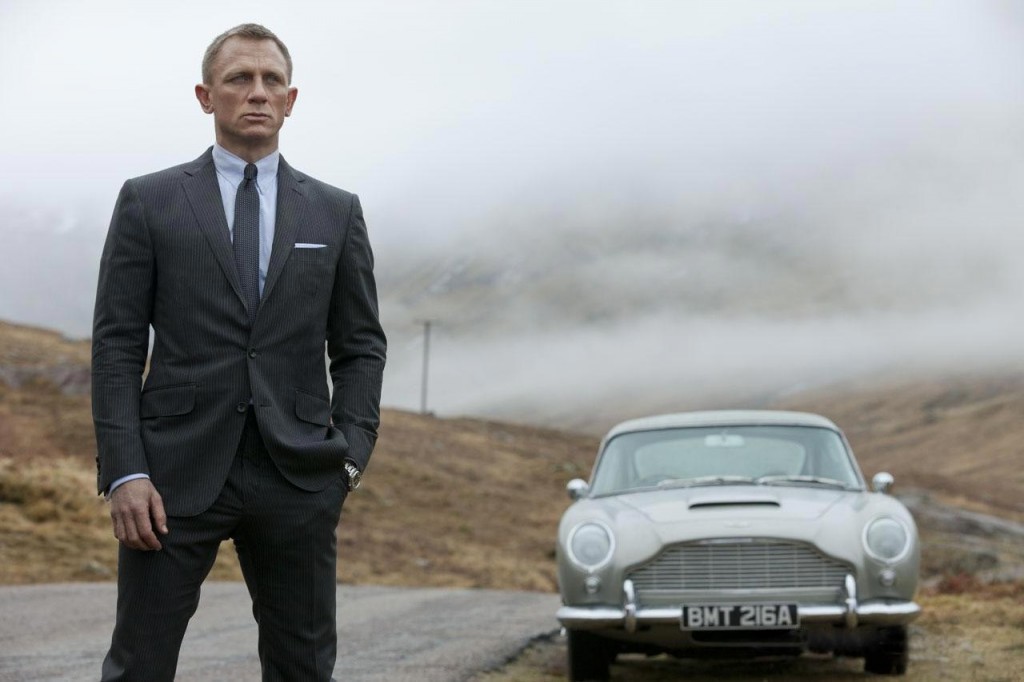 An iconic character with an iconic car, the Aston Martin Db5.  I love that suit, and the car – though you could buy two new Ferraris' for the price of one of those Astons.  Check out this short video on the costuming from Skyfall: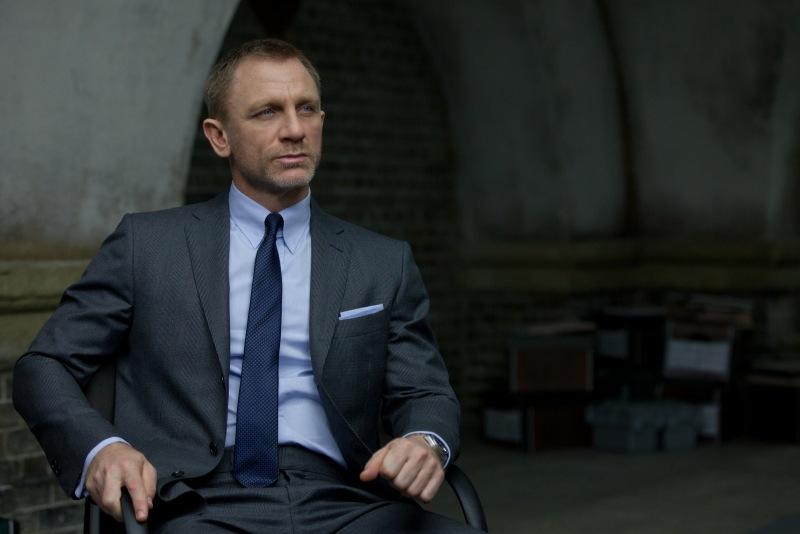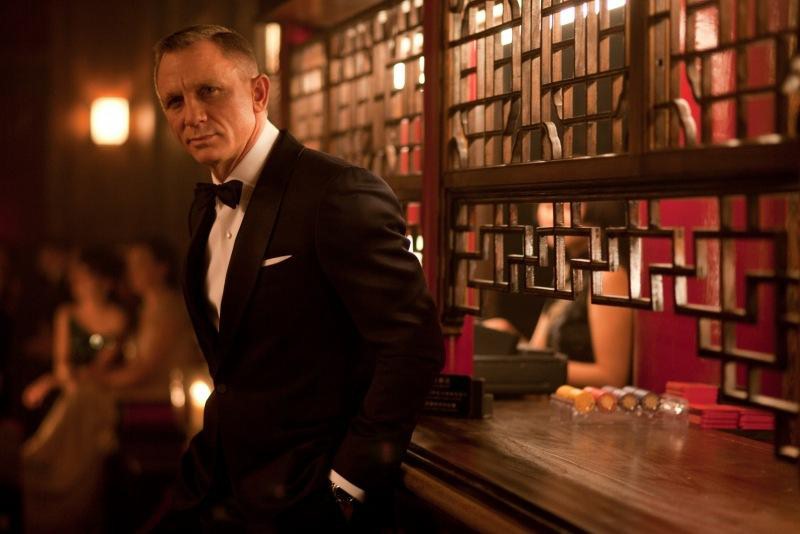 Craig wearing a Tom Ford O'Connor dinner suit.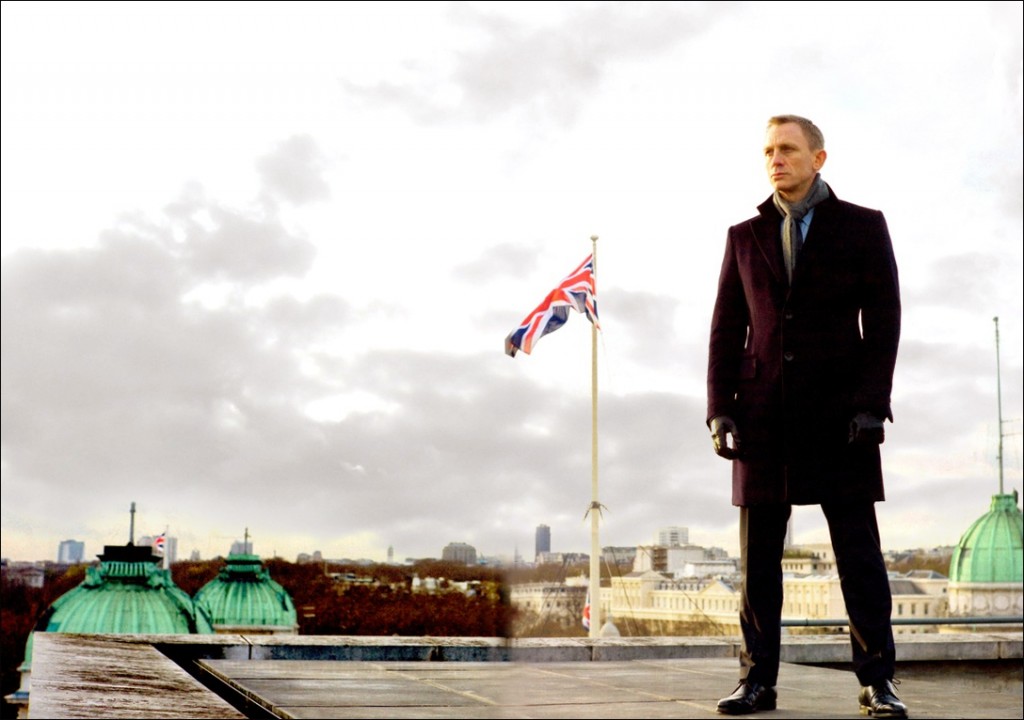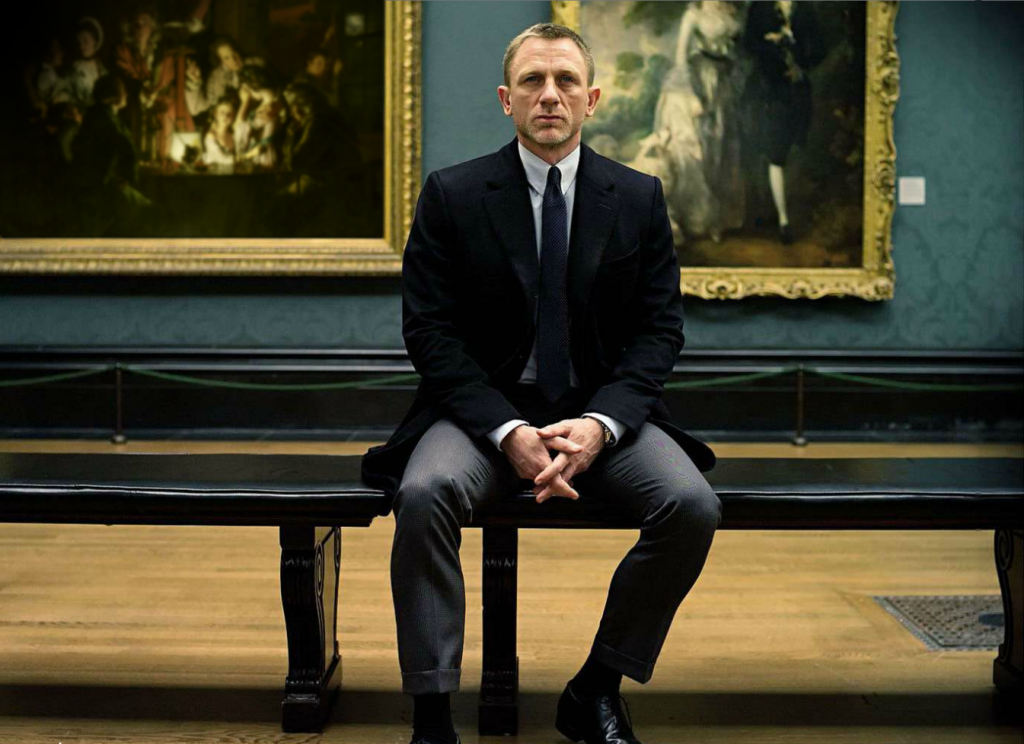 Throughout the movie, Craig wore Tom Ford shirts with a tab collar, as seen here.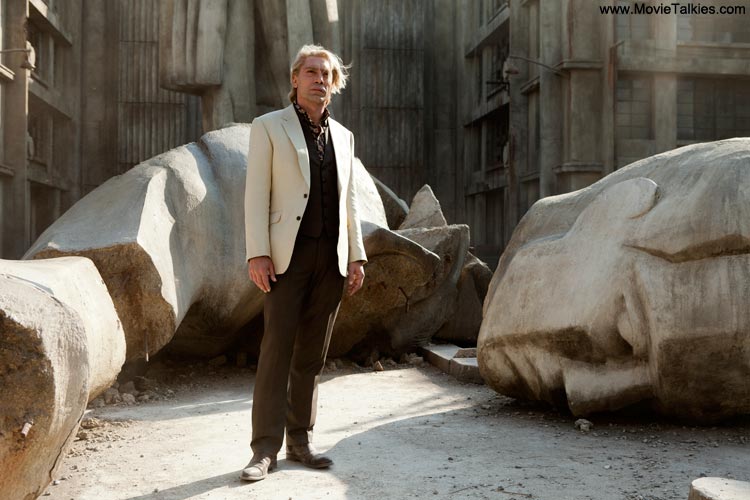 Javier Bardem had a flamboyant but stylish look in the movie.
Craig wearing a classically British Barbour jacket.
There is also an excellent and extremely thorough breakdown of the costume design for skyfall over at TheSuitsOfJamesBond.