Royalties makes excellent socks. Really, who doesn't love a good pair of socks?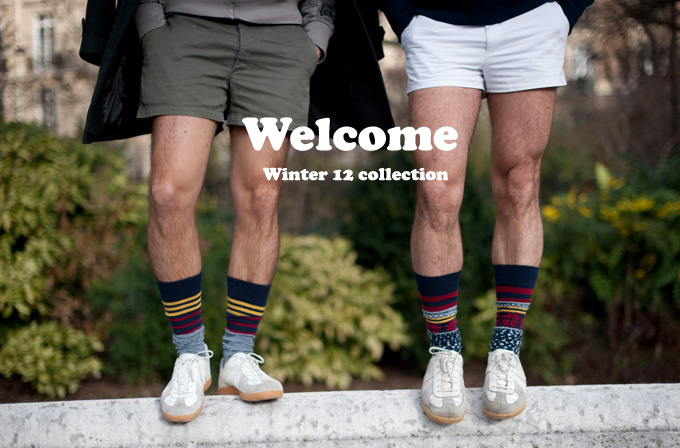 I found this wonderful Parisian company in WAD magazine, and felt they deserved recognition.  They do one thing, and they do it well, and I commend them for that.
C/O Royalties.com:
Singular Socks, Sold in Pairs. 
Royalties socks, designed in Paris and Made in France, bring a fresh outlook to a classic accessory.
The Royalties style combines French savoir-faire and quality with a lively collegiate style. These unique socks come in a variety of styles:
striped, graphic ribbing, argyle, plain, or mixed with fluorescent yarns: to be worn with sneakers or with derbies.
Royalties innovate while remaining classic.
100% cotton.
A modern mix of novelty and tradition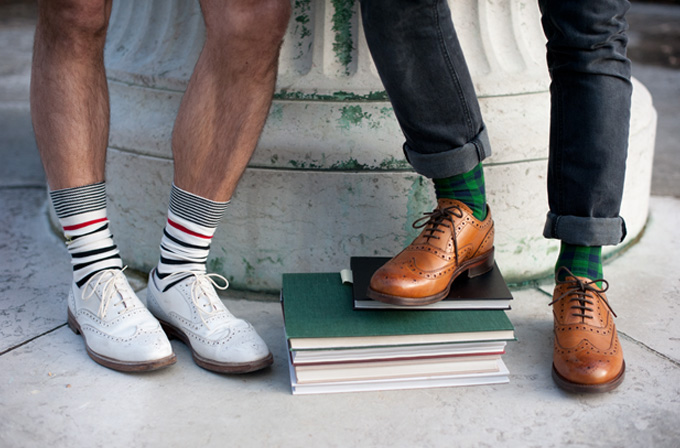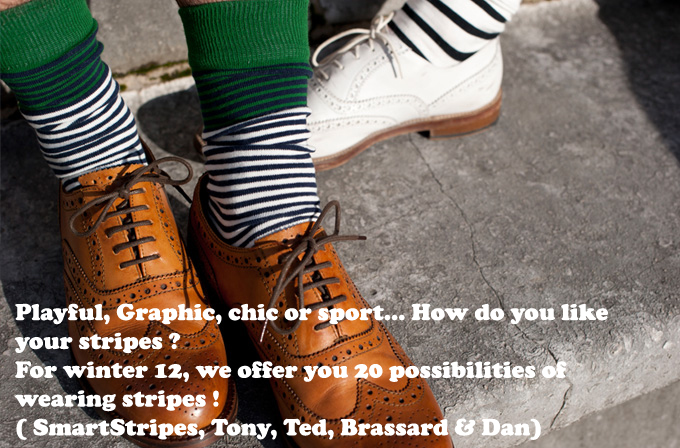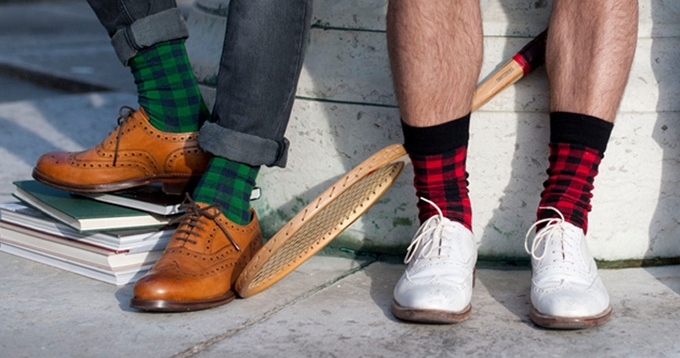 These folks have a tonne of different socks. To see more, click HERE.