Today was my day off, and there hadn't been a good dry day in a while that I could go for a walk and take some photos, so I took advantage of the reasonable weather and hit the streets. Here are my favorite shots from the day: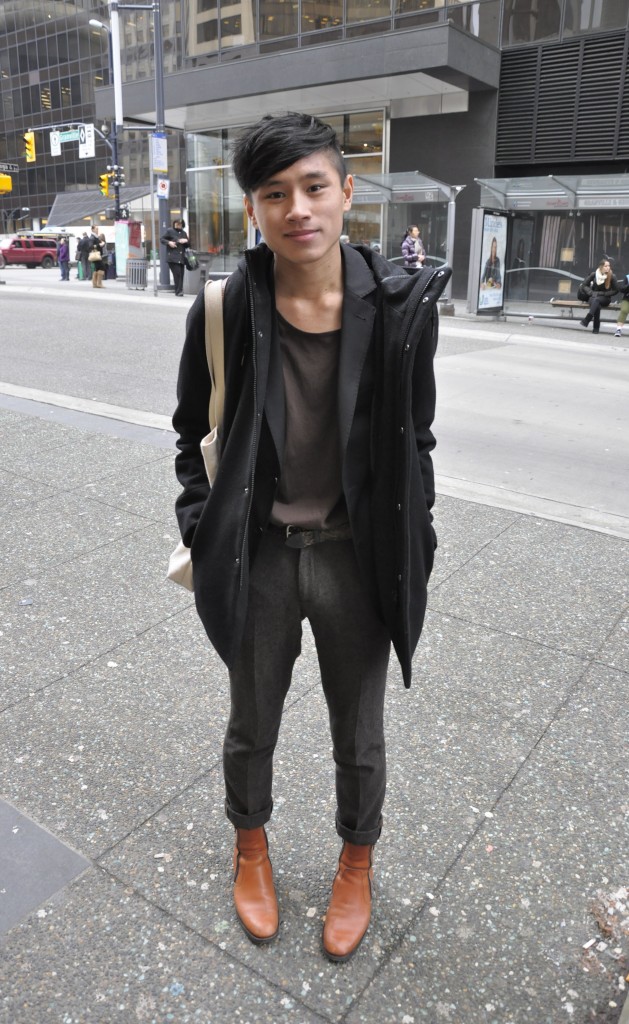 I guess brown winter boots is the theme of today, as all three people I photographed are sporting a version of their own.  I really like the cuffed slim trouser on this fellow, and the boots add a nice bit of Winter colour.
Interesting brown boots complimenting the navy wool coat; but it was her hair,  lipstick and pale complexion against her cream scarf that made me take notice as she was heading to the Granville underground.  I think this is my favorite photo from today.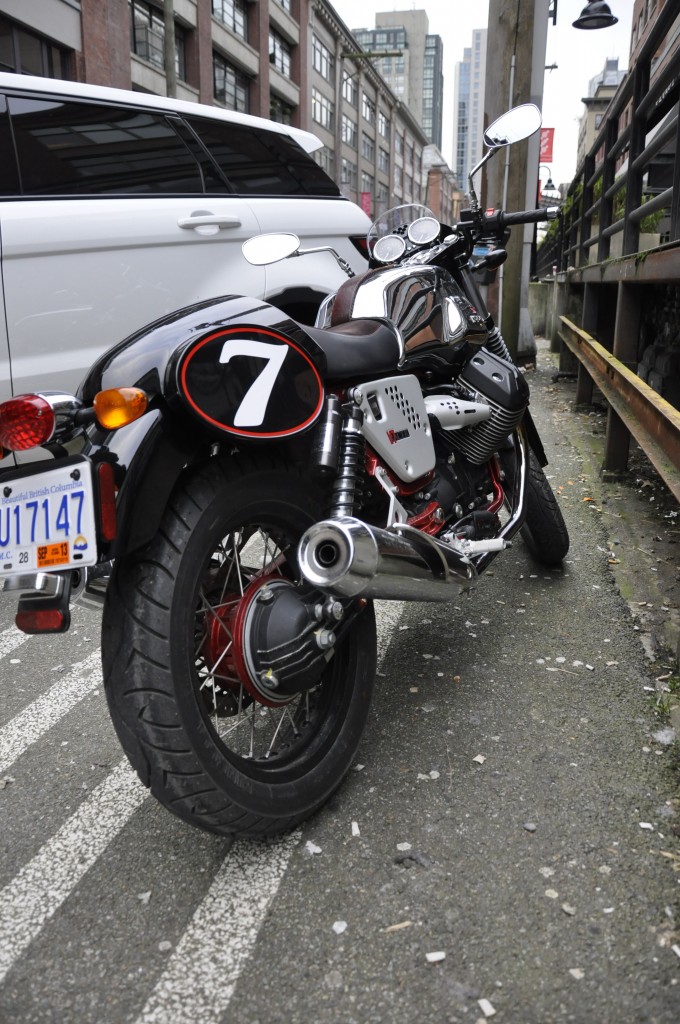 Cool MotoGuzzi in Yaletown.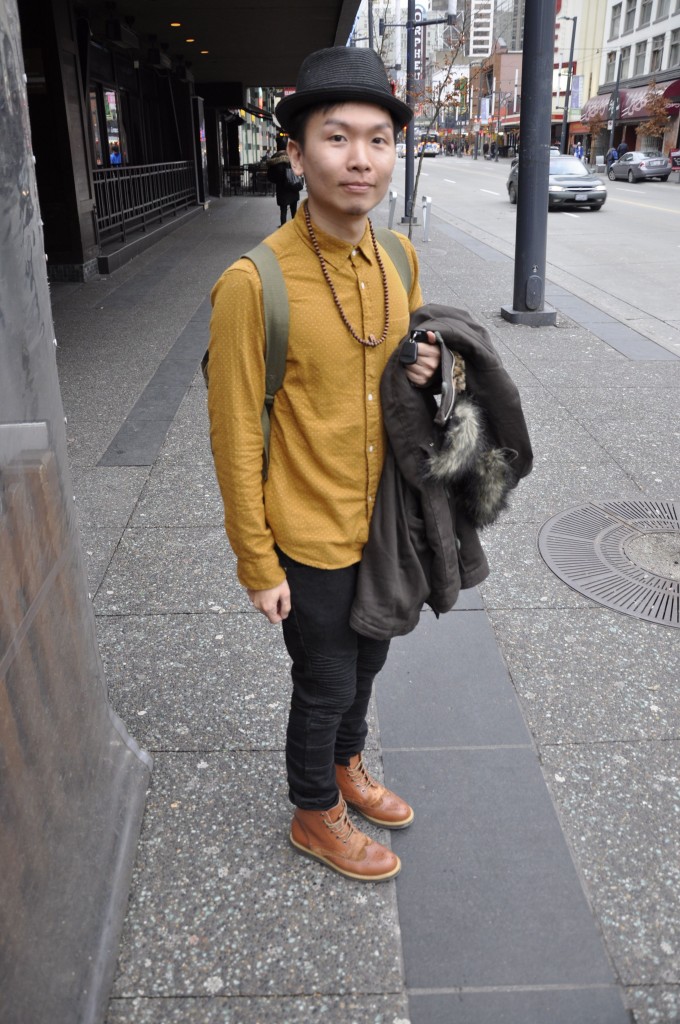 Great street style, nice Winter colour combination.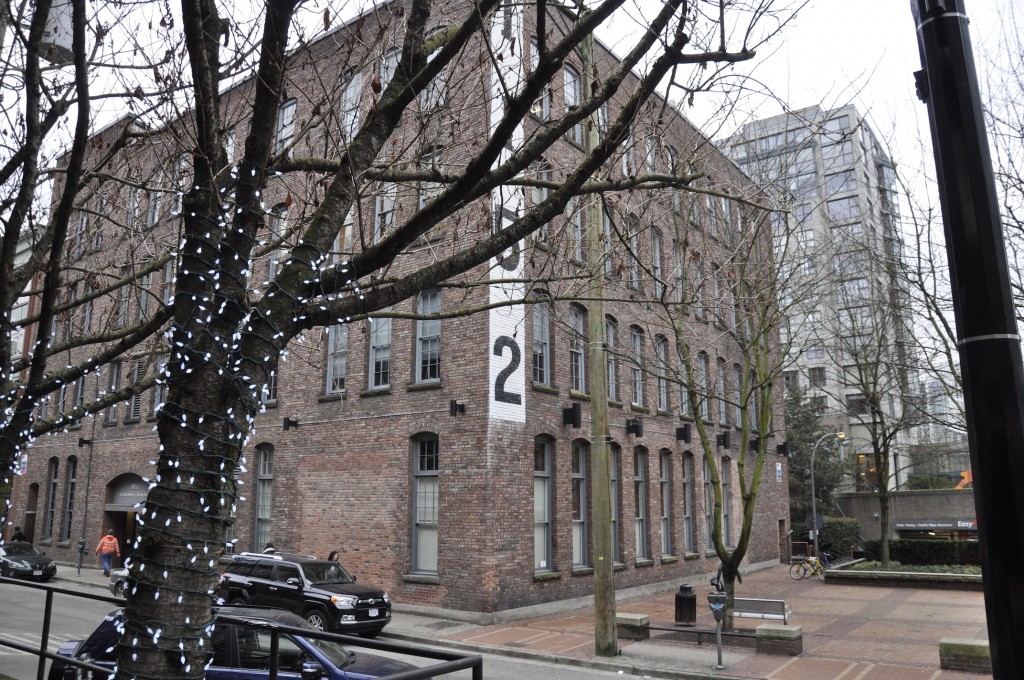 Winter in Yaletown.