Just a few photos from the last few weeks that I hadn't shared yet…some aren't perfect, but they all have something worth looking at.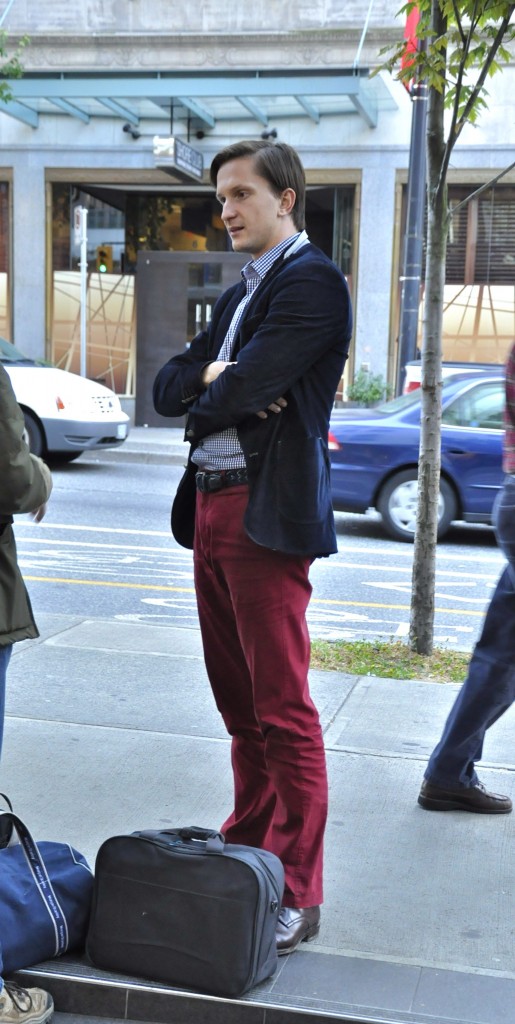 Boldly mixing colours and prints. It looks very British to me, but I like it. Shades of red and burgundy pants are showing up this season and if done properly can be very cool.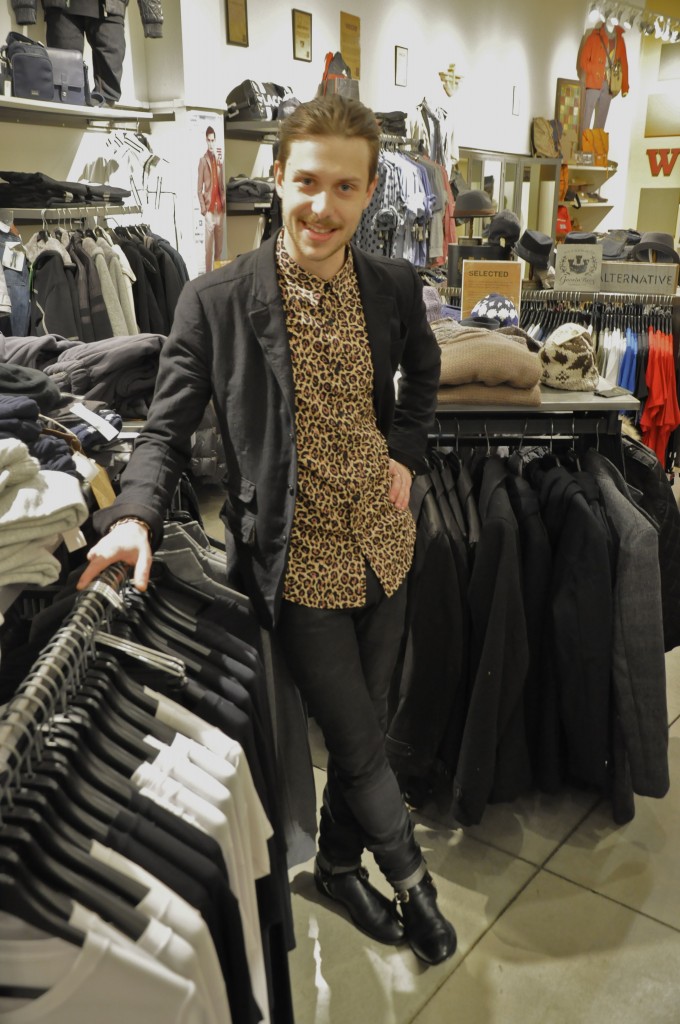 My friend and co-worker Yohji, looking sharp in a Top Shop leopard print shirt and blazer.  Sorry for the over exposed photo!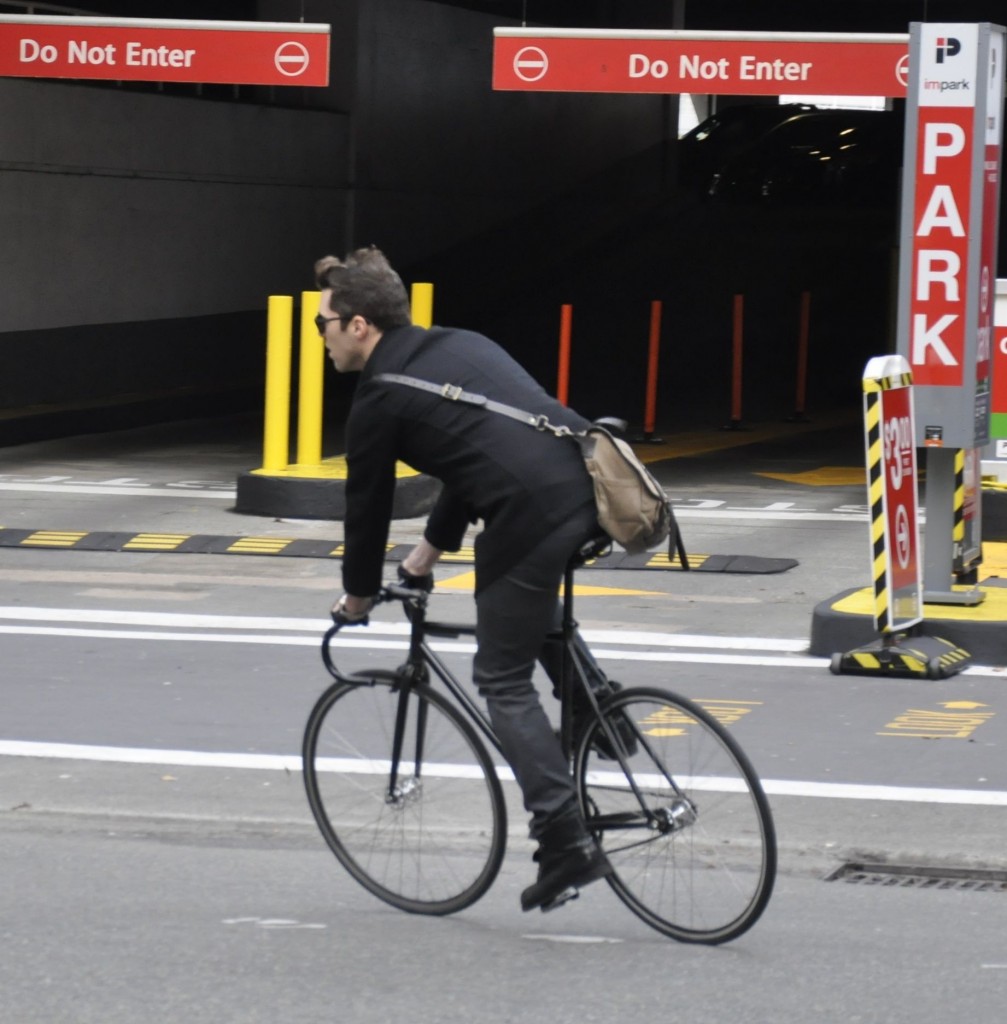 Blurry photo #1 of a well dressed cyclist. Blazer, boots and bag. All very good.
Blurry Photo #2 of a well dressed cyclist. Love that work shirt and cap (maybe Goorin?). Also, you can never go wrong with a clean pair of Adidas. `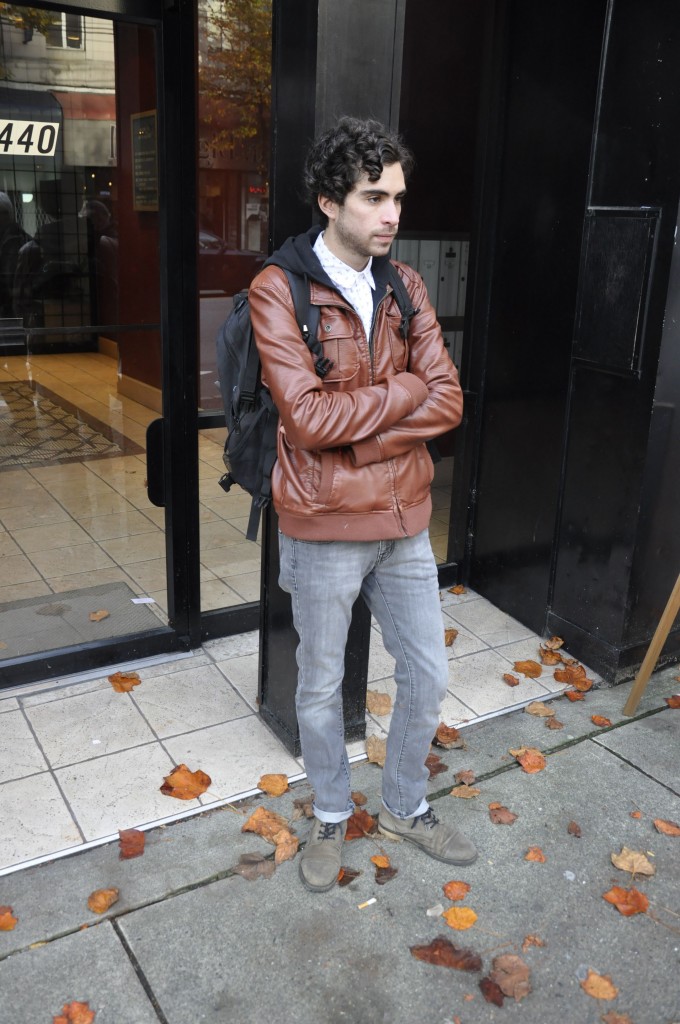 A simply look, with the worn boots and brown leather jacket, but it was the bright white dress shirt with the floral print that made me take notice.
I'm going to be out shooting all day Sunday, so I should have lots of great new stuff to share next week!