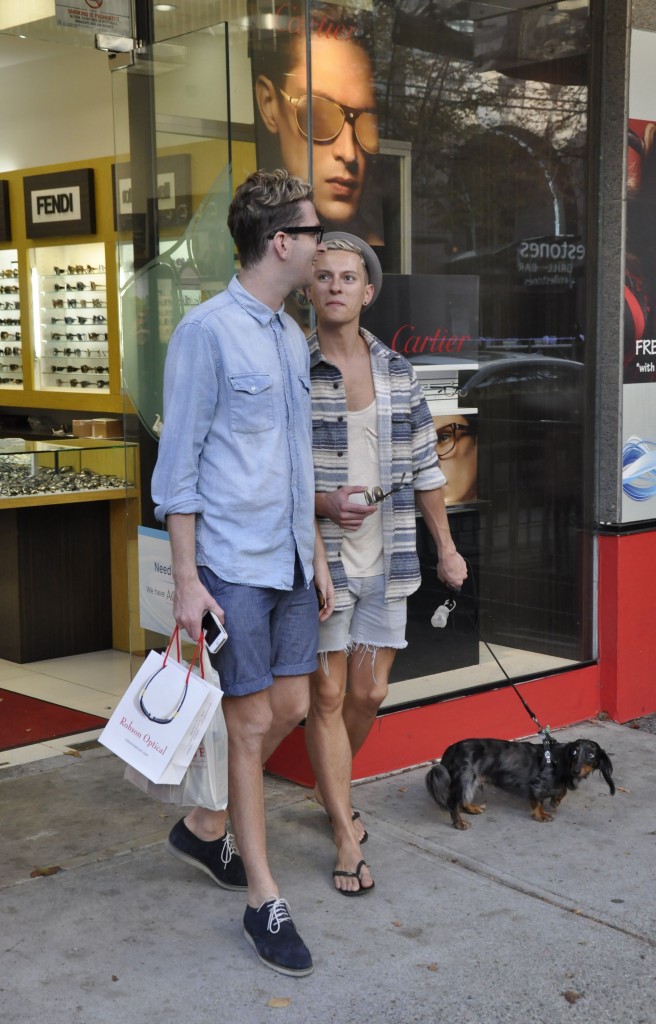 These guys looked great together, and their wiener dog was pretty awesome too. Everyone is trying to get a few more days of shorts and summer style in before the weather turns.  I really like all of the shades of denim going on here.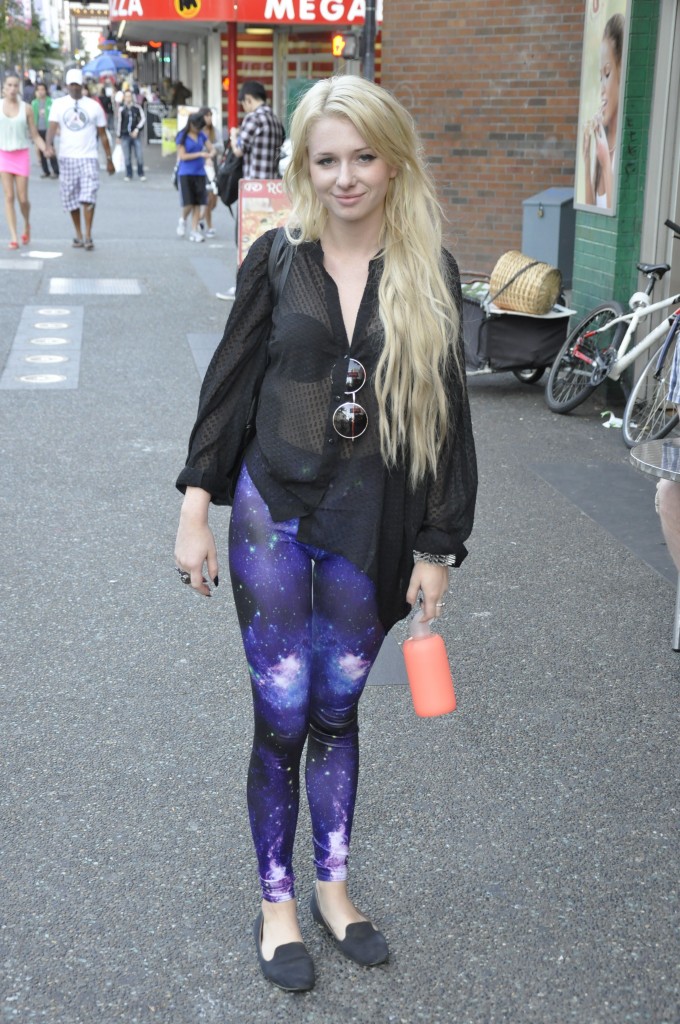 This! I finally found someone on the street with some Galaxy printed tights! These are all over the fashion blogs right now, but as with anything in fashion, it takes a bit of time for it to trickle down to the streets.  I really like them, and this girl wears it well contrasted against her sheer black blouse.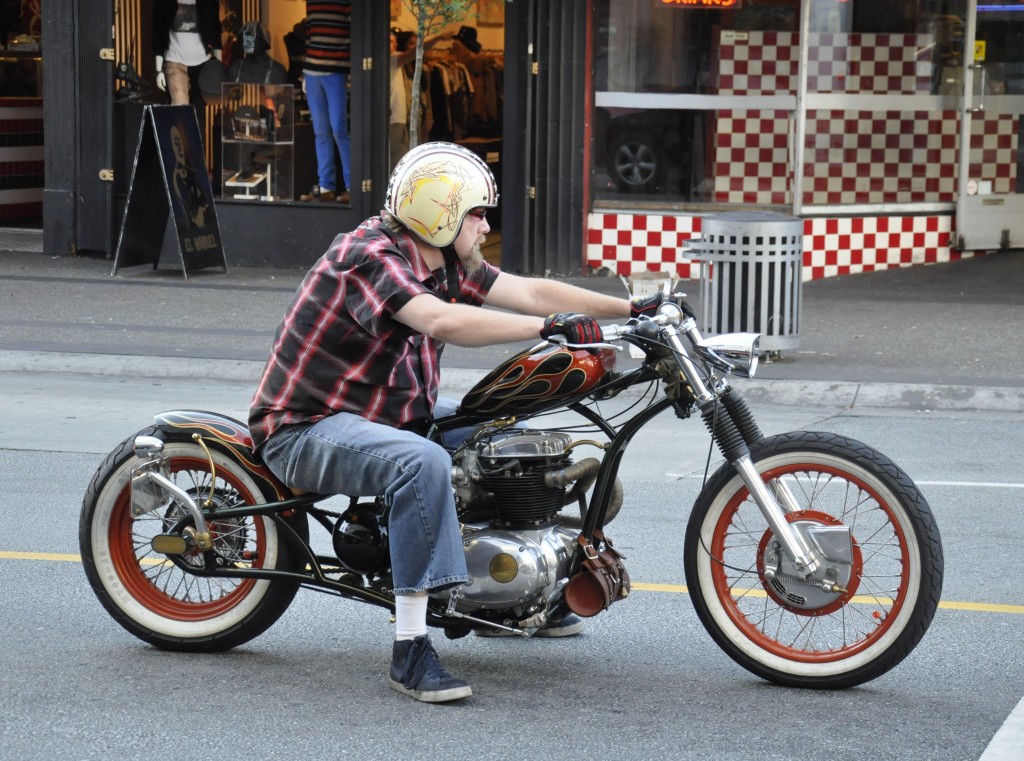 This doesn't really have anything to do with fashion, but, seriously, it's rad.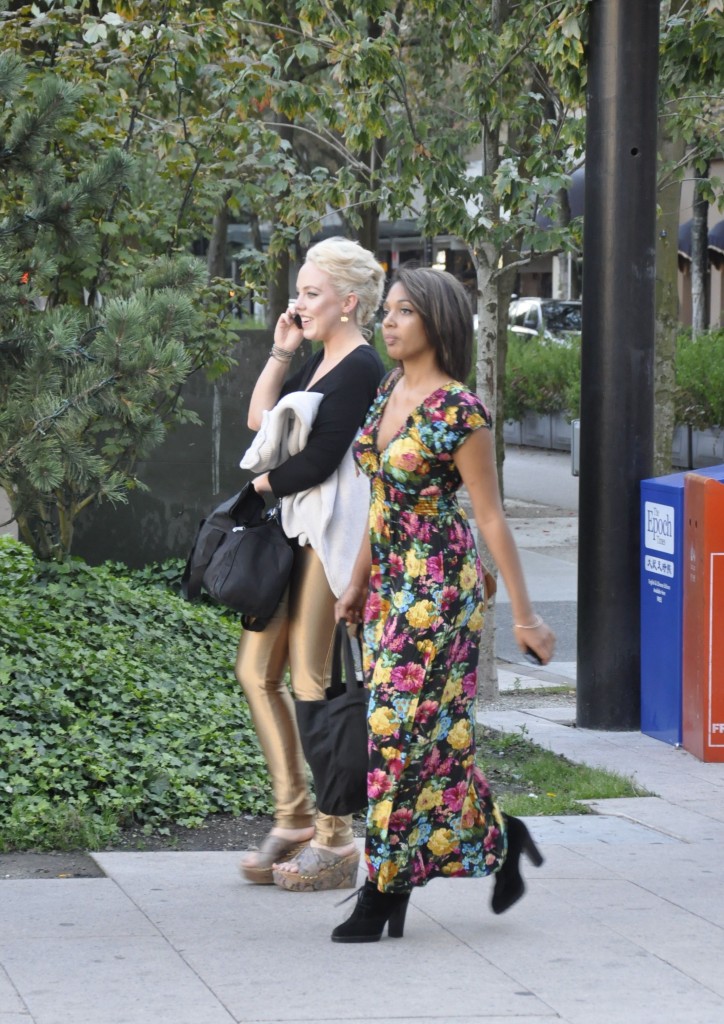 Fall is coming, and that means floral. I saw this young woman on Robson St with a great printed maxi-dress. Nicely contrasted with the black ankle boots.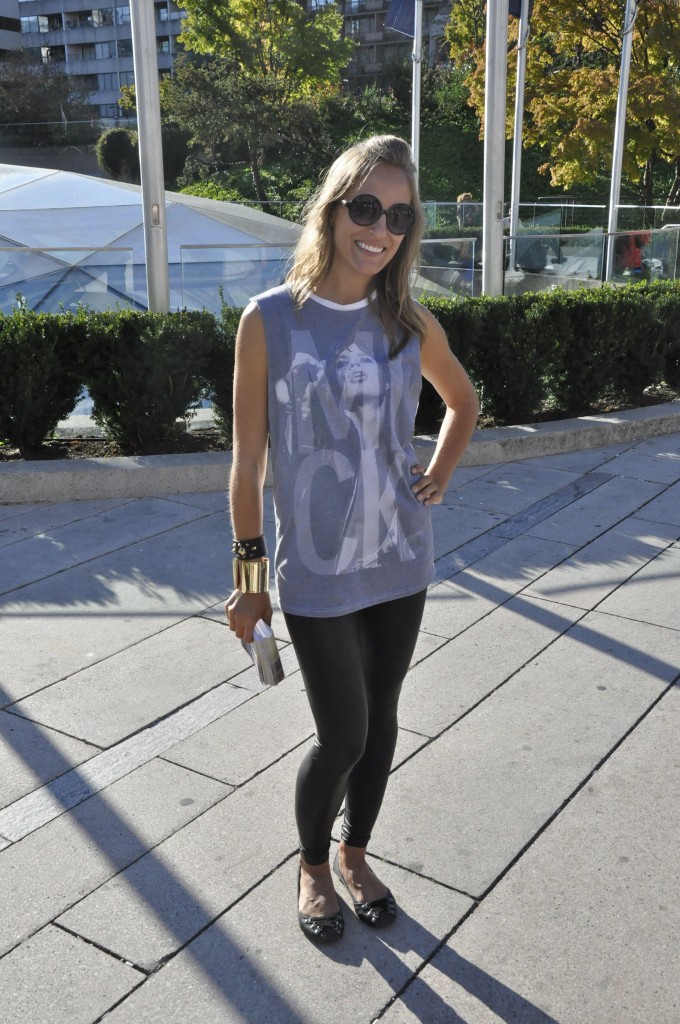 We ran into a couple of girls promoting the new Top Shop in the Bay Centre. I really liked the sleeveless top and liquid leggings paired with some metallic accessories that she was wearing.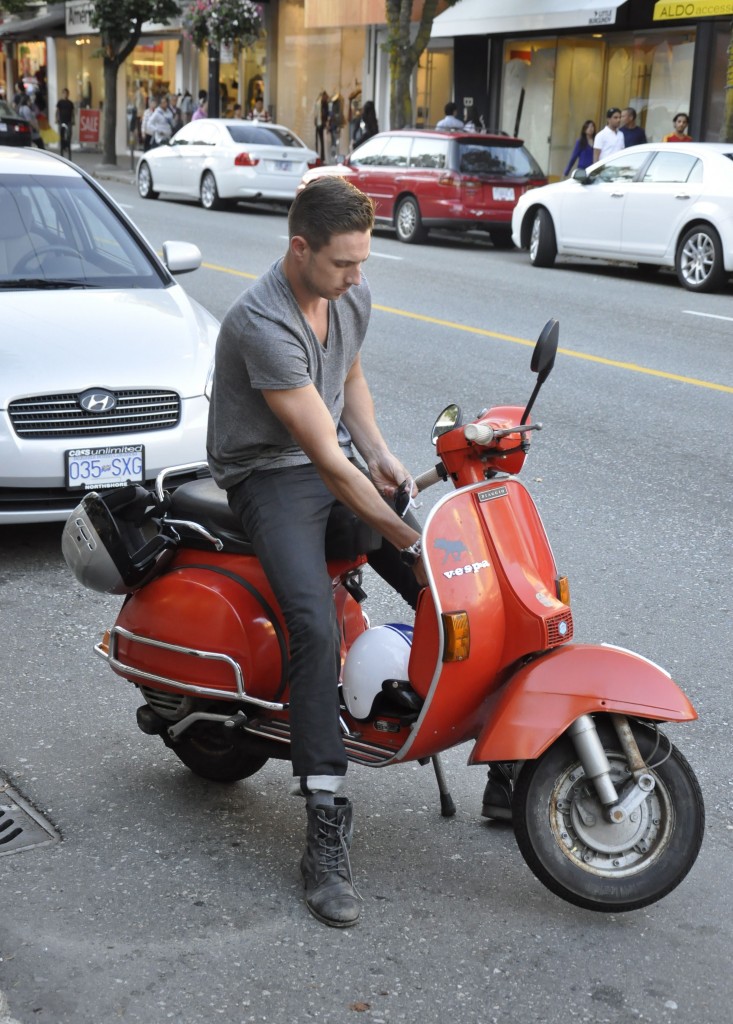 Some selvedge jeans, beat up boots and a Vespa. Looks good to me.
Next post, we visit the Goorin Brothers hat store in Yaletown!