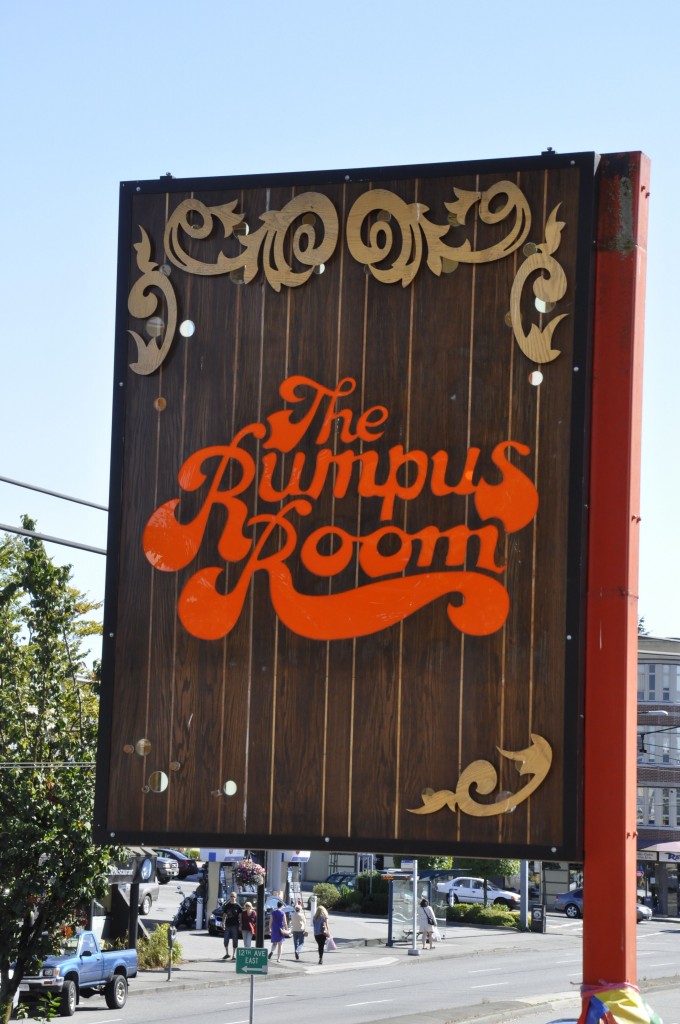 Today went headed down to Main St to visit the Rumpus Room for their one-year anniversary.  This was the second time we'd been there this week, and this time on top of the huge portions of delicious food, there were lots of stylish people to photograph!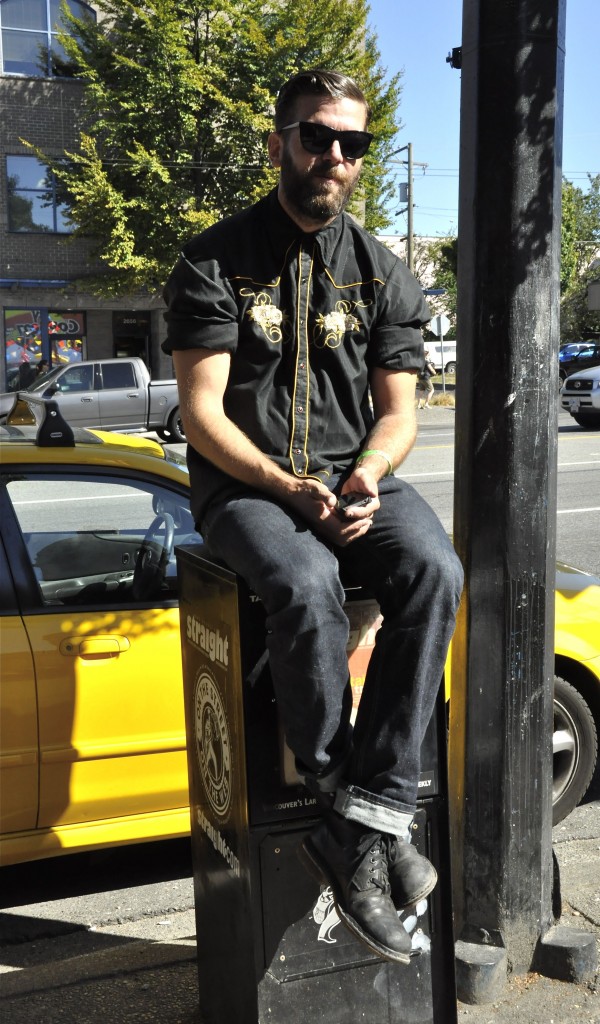 Not only did this fellow have a great look going on with his boots, cuffed jeans, cowboy shirt and wayfarer sunglasses, but his name was Will, and I think that's only the second time in my life that I've met someone with the same name as me.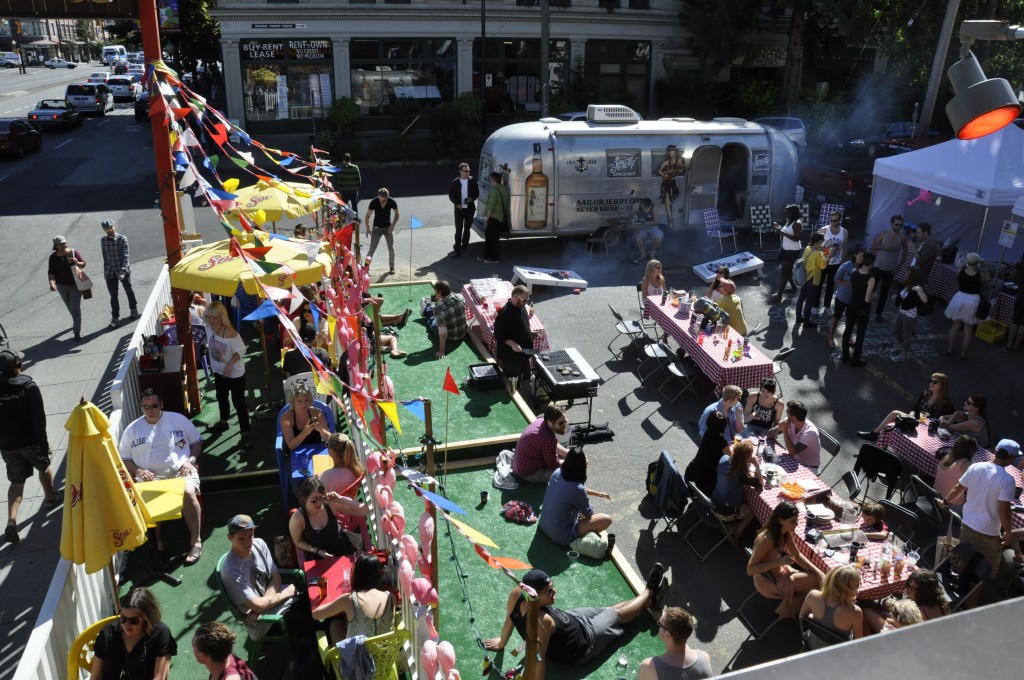 Sailor Jerry's was there with their Airstream trailer and cocktails for the party.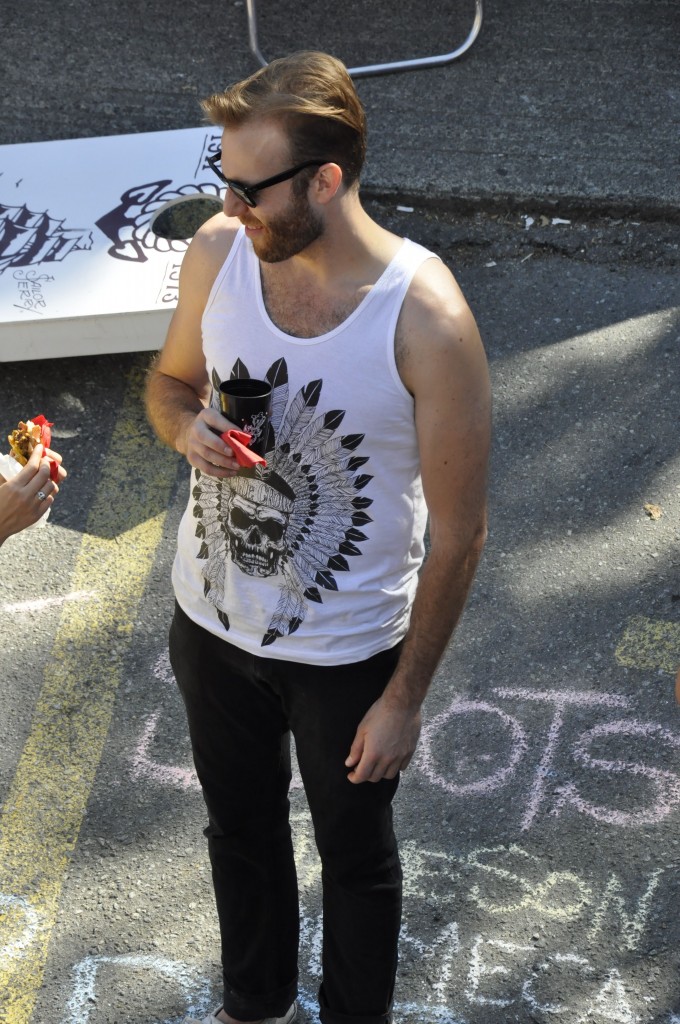 I love this tank top print.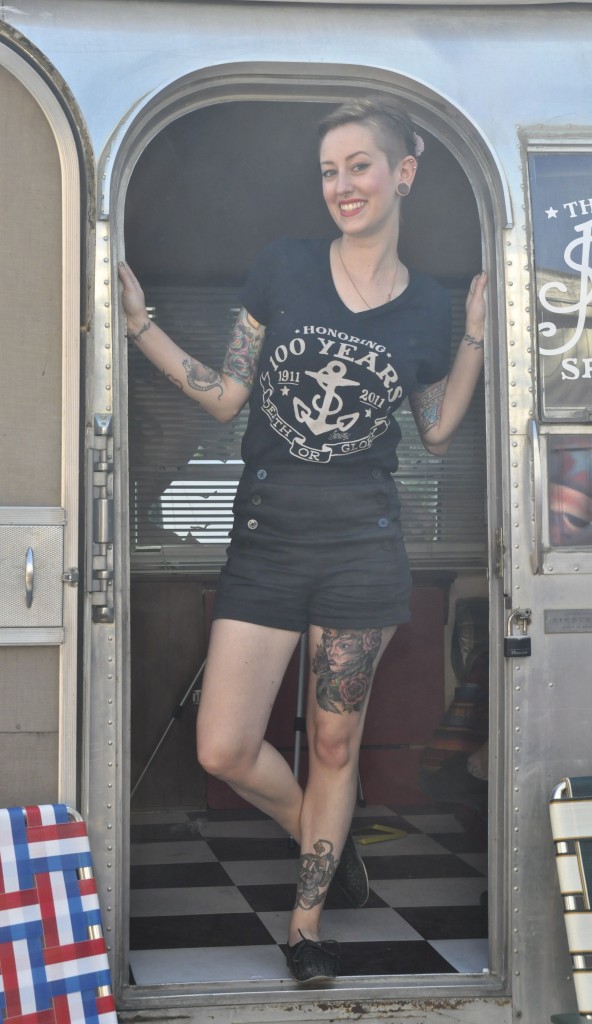 One of Sailor Jerry's ladies with some awesome nautical inspired shorts, a fitted T (and some great tattoos).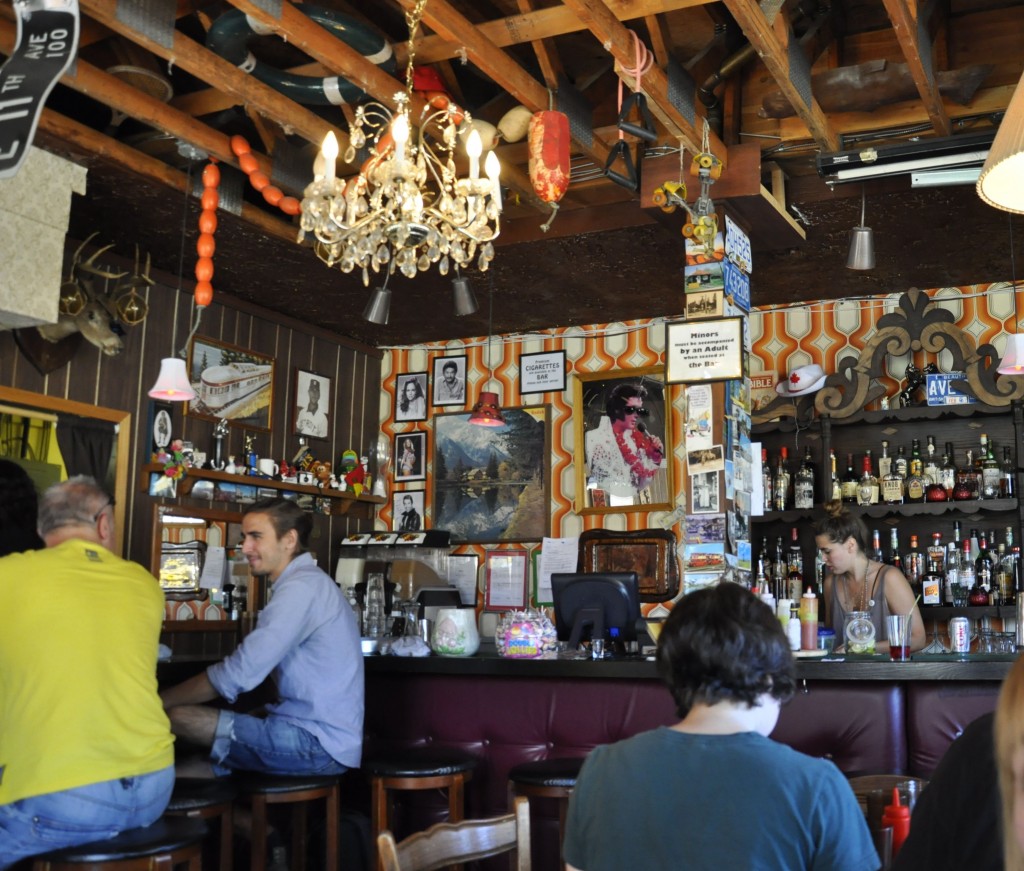 I love the kitschy 70's decor of the Rumpus room! If you go, you have to try either the Peanut Butter Burger (sounds strange, but is ridiculously good) or the Pulled Pork Sandwich which was huge and awesome!
Good times were had by all.