Camouflage is making a comeback this Fall
…and if you want to get in on the trend, heading to the mall is not a great idea. What you want to do is go find yourself an army surplus store, which is exactly what we did.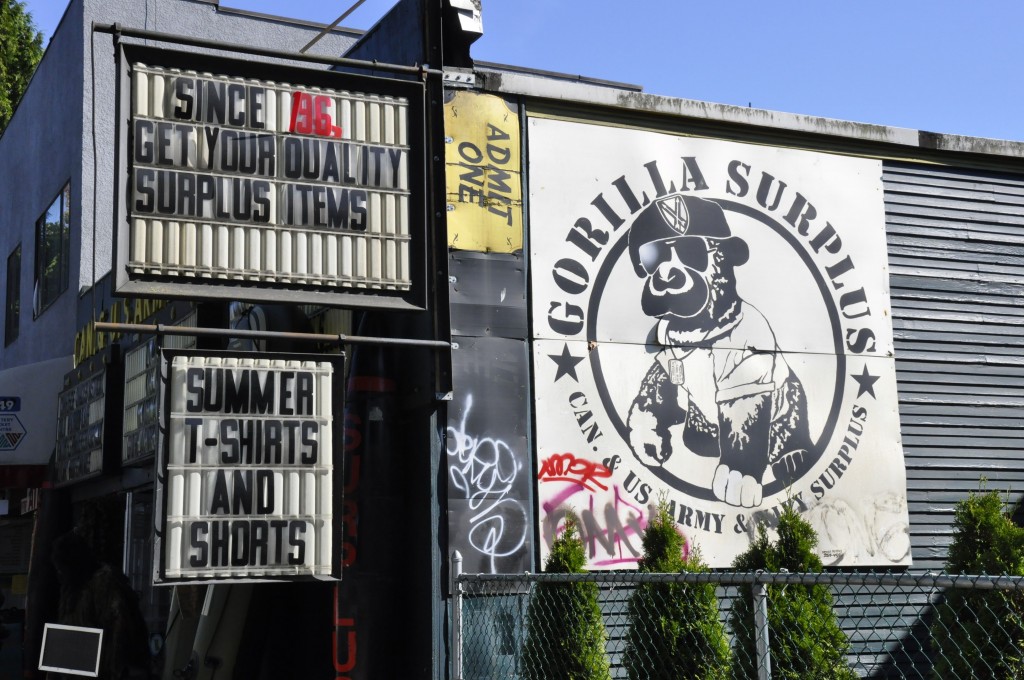 We headed down to Gorilla Surplus on Broadway here in Vancouver's East Side to find some good stuff.  And good stuff we did find!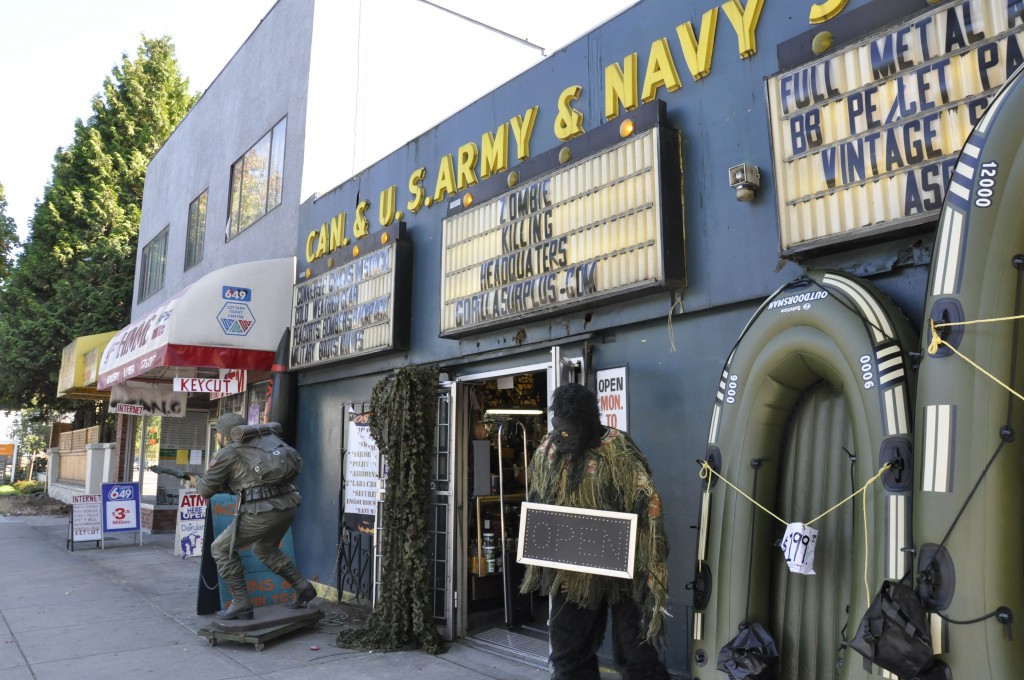 I was looking for a  button down camo shirt, which they had a great variety of, but if I had wanted to, I could have done all of my shopping for the zombie apocalypse here too.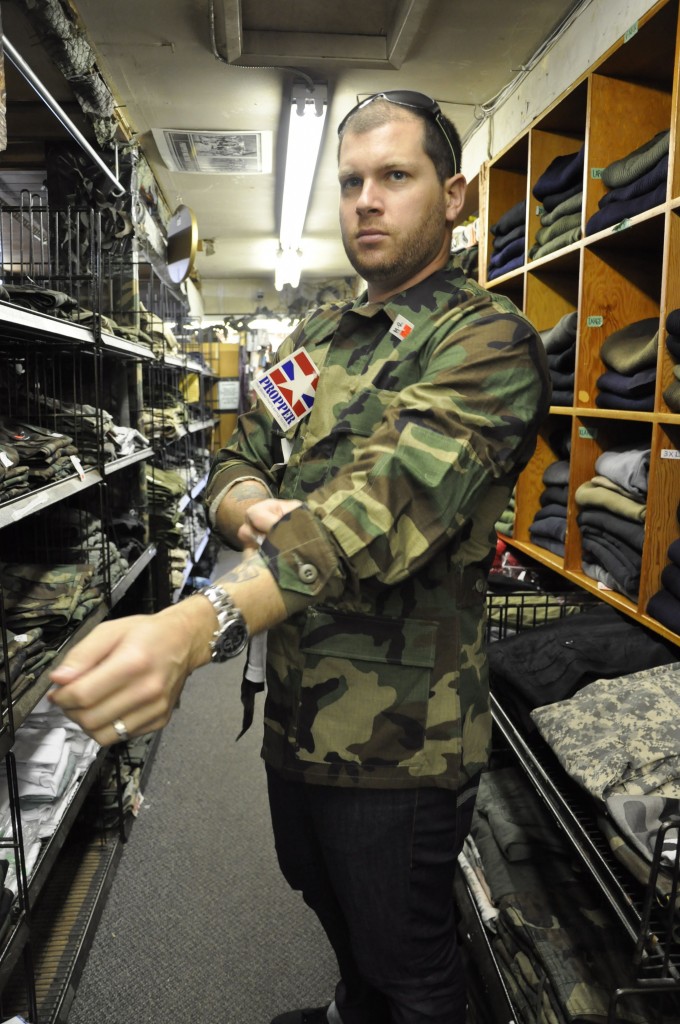 Camo shopping is serious business, apparently.   Good tip: I tried on a few brand-new shirts first, but then I found all the second hand stuff in the back of the store, which was half the price, and where I eventually found the shirt I bought.
So, yeah. Camo. Get on it, people.