Some people get all riled up when bloggers post personal style shots with clothing sent to them by the companies they write about. They think that style bloggers shouldn't be influenced to wear certain clothing because it was free.
Are you kidding me?
If a company is nice enough to send me some free gear THAT IS THE BEST WAY TO MY HEART AND I WANT TO REP THOSE CLOTHES!  If I'm already writing about them I'm obviously already a fan. And I am not a rich man, so rad new clothes are AWESOME.
So, when the generous folks at Trainerspotter asked if I would like something to wear from them, of course I was like, HELL YEAH. I was expecting maybe a toque or a t-shirt… But when I opened up the box from FedEx, they sent me…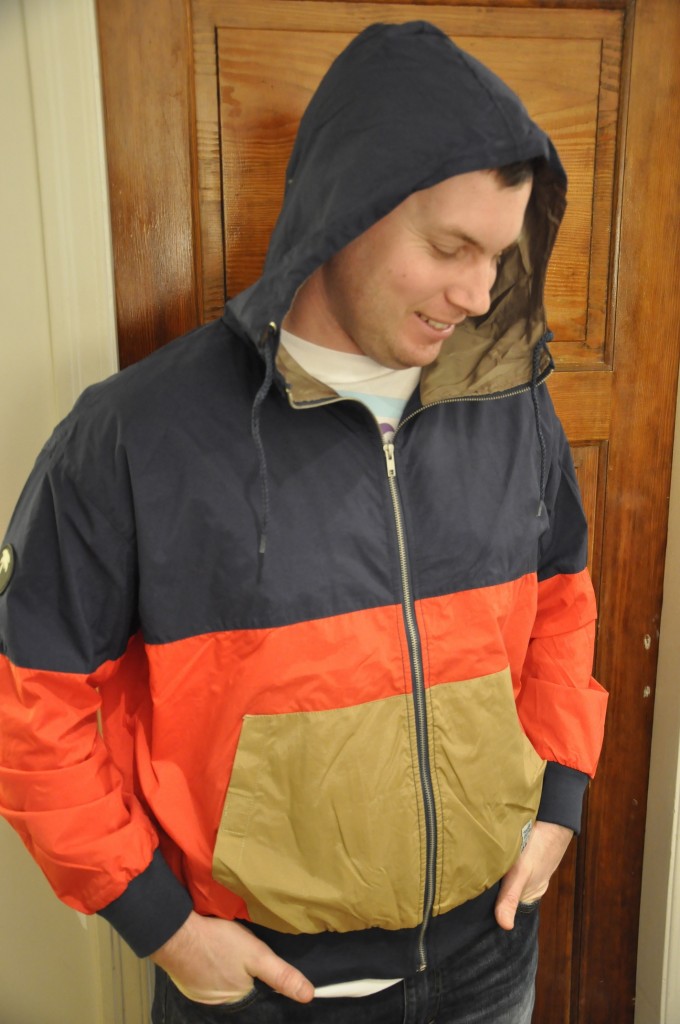 A sweet Windjammer jacket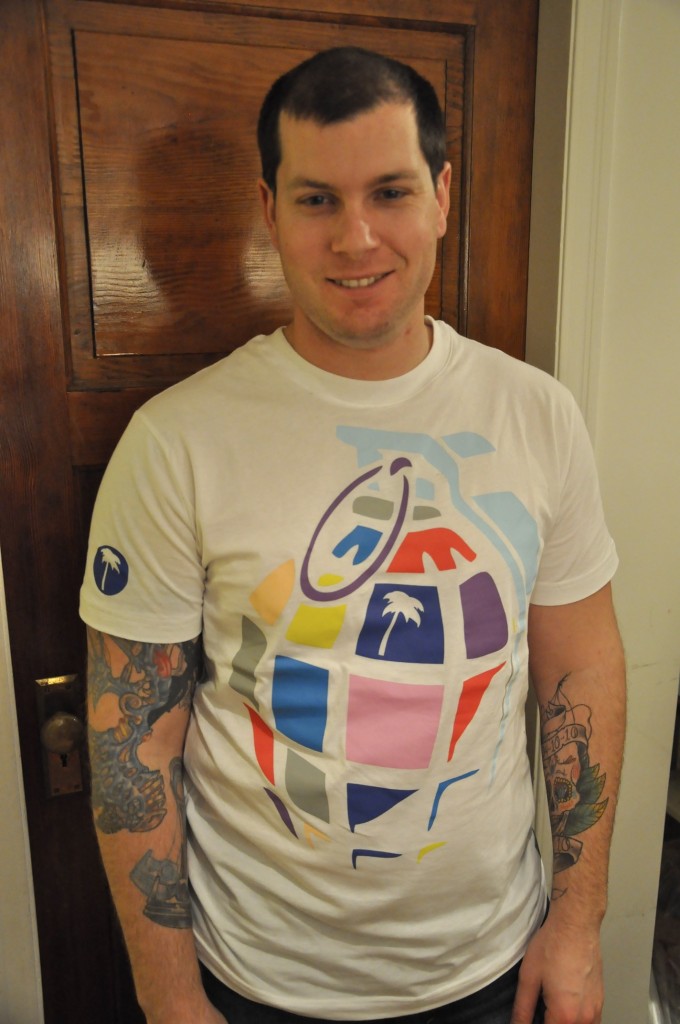 Grenade T in White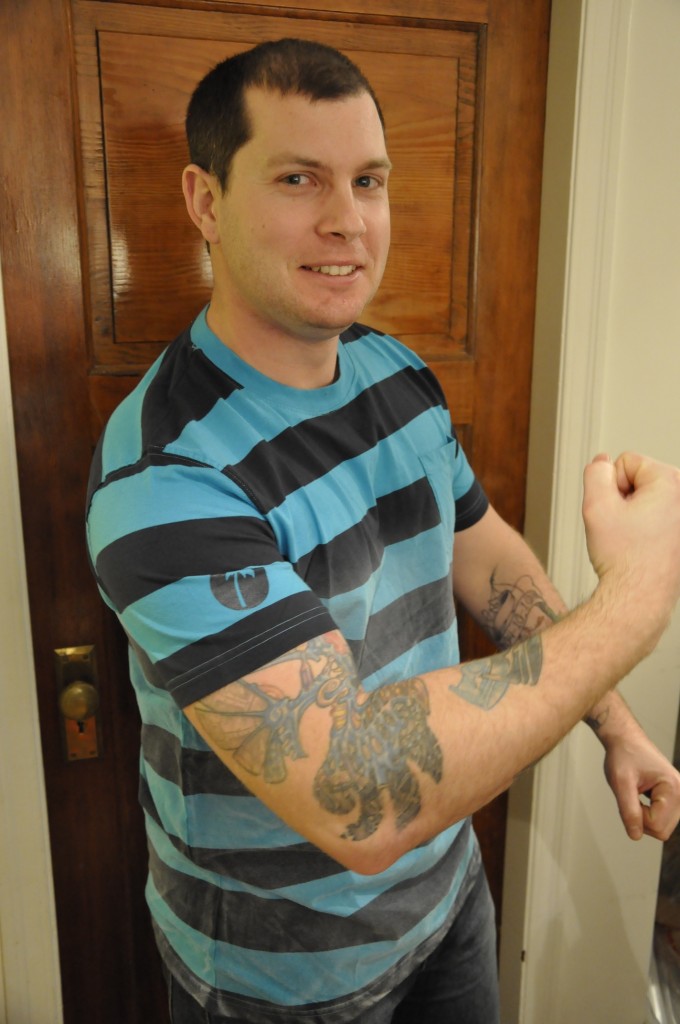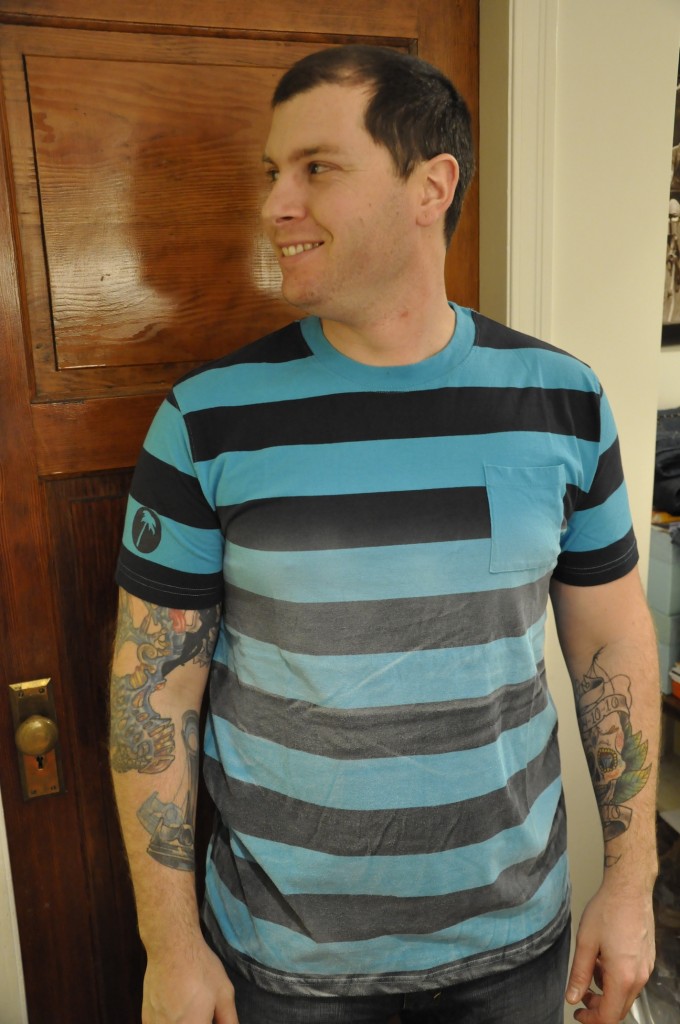 And finally, the Breton Stripe Fade T
They also sent me a beenie (toque) which I will be happily wearing this winter.
Anyways, a big THANK YOU to the folks at TRAINERSPOTTER, and I hope they make their way to being distributed in Canada soon!