From the runways and the streets, fall fashion is here.  I asked my friends what their favorite parts of fall fashion were, and they let me know that everything from the cool days and rosy cheeks to the boots, coats, scarves and hats that come with the darkening days, and even the umbrellas that are an essential part of Fall here in Vancouver.
For inspiring today's post, thank you to Caitlin Ffrench, Jessica Salloum, Jordan Pond, Jill Magee-Fosdick and  Amy Berry!
So, based on their suggestions, I've tracked down some excellent shots from the Fall Runway shows, the best of Lookbook.nu with fashion from the street, and a few other excellent sources.  So, this is Fall Fashion.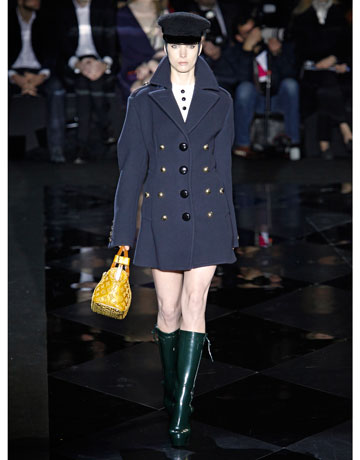 A great example of the Fall military look.  I love the buttons on the coat, the fitted rain boots and the military cap.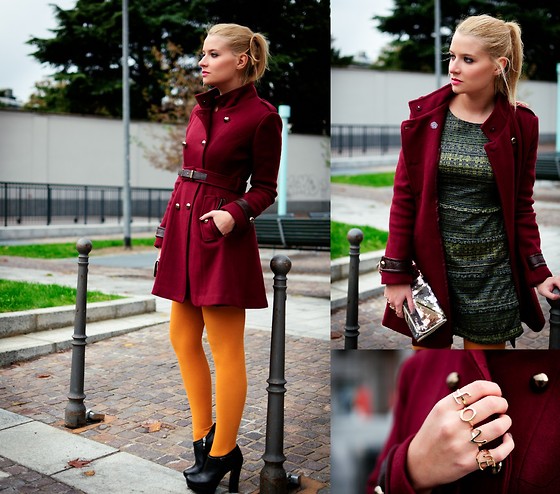 Opaque tights are big this season, and these tights paired with the deep red pea coat are absolutely fantastic.  c/o Lookbook.nu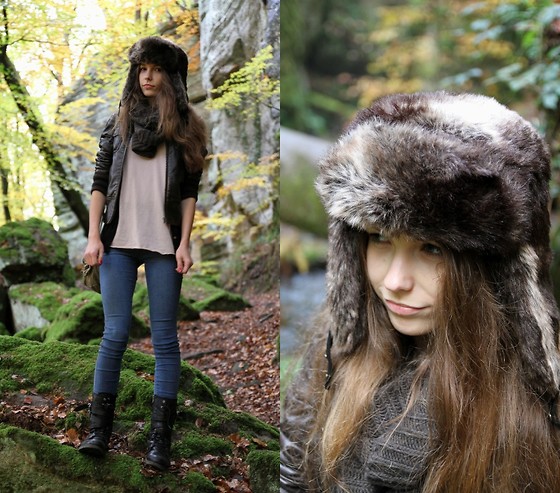 The fur/faux fur hats are big this year, but I think it takes a person with a certain look and attitude to pull it off.  c/o Lookbook.nu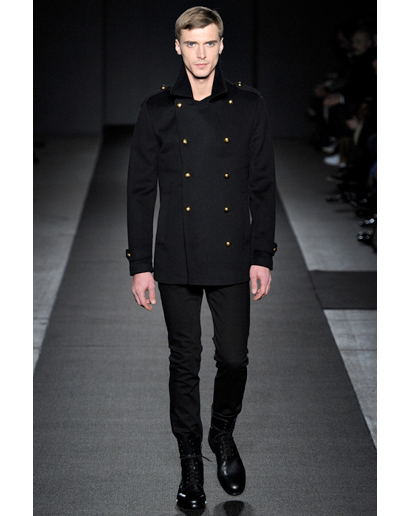 If I was skinny, I would dress like this. Love the military styling. c/o GQ.com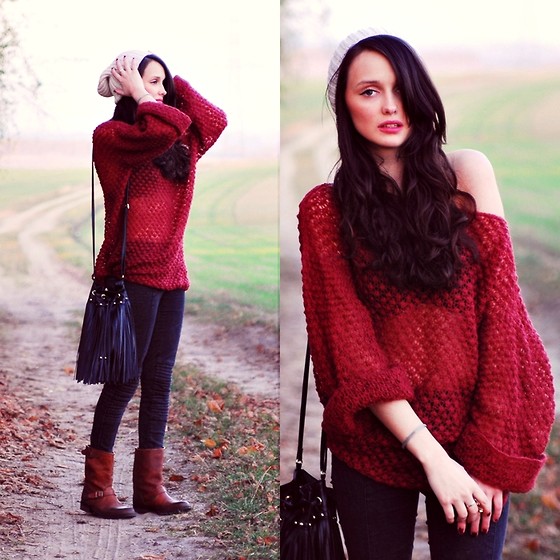 I think this sweater is all the more striking against the pale skin of this young lady.  I would have to say that I think red is my favorite colour of this season! c/o Lookbook.nu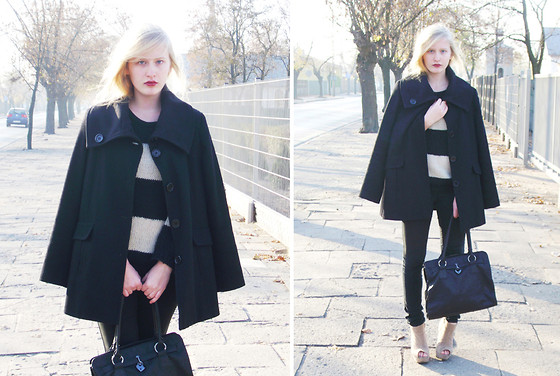 A bit of  a more washed out look, with the contrast of the dark jacket and thick striped sweater.  I like the use of the  jacket as a cape.  Anytime I see sizes playing against each other, like skinny jeans and big coats, I think it's a win. c/o Lookbook.nu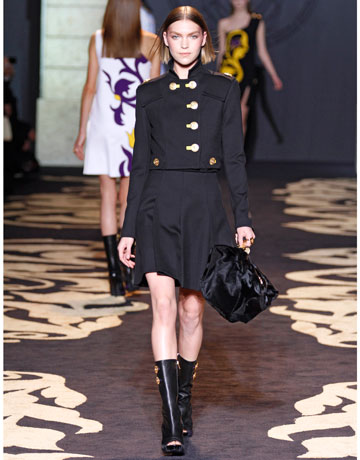 Another great example of the military inspired Fall style.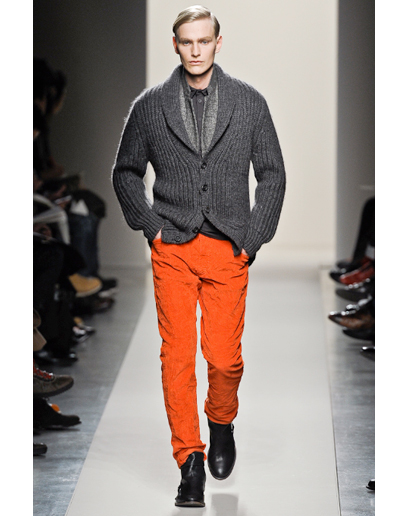 Something that I think every well dressed man should have this season is a wonderful chunky cardigan like this one.  c/o GQ.com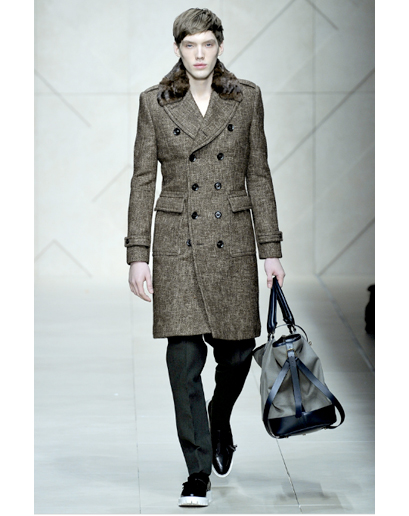 A look from Burberry's Fall Collection. A simple pea coat, but being so fitted a trimmed with fur makes it just a bit more special.  I dig it. c/o GQ.com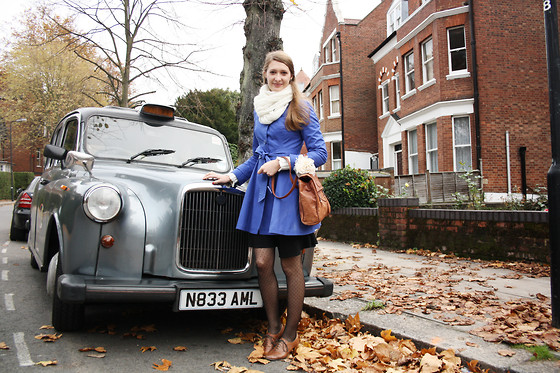 A great mix of colour with the shoes, jacket and scarf. I love any outfit that brings a pop of colour to the darkening fall days. c/o Lookbook.nu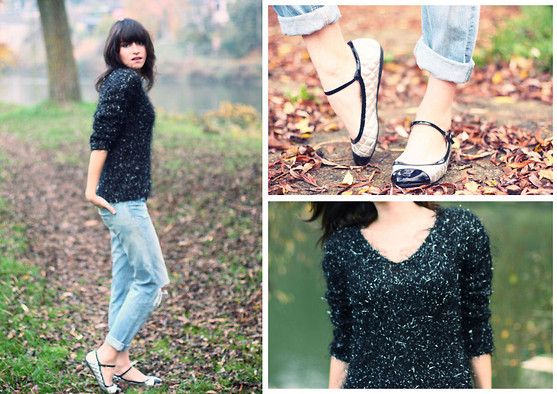 Last, but definitely not least, is this adorable and cozy looking sweater. c/o Lookbook.nu
These were some of my favorite looks for the Fall Season, I hope you liked them too!