I went to the Cheaper Art Show with my wife Jill and our friend Andrea on Saturday night, and there were a whoooole lot of well dressed people there. Definitely a few style trends seen again and again (like cuffed skinny jeans with high ankle boots on guys), but plenty of original stuff as well.
It was a good party, I must say.
Regarding the show:
The Cheaper Show is a massive one night art event where all of the work sells for a uniform affordable price. We remove barriers between talented emerging artists, established artists, buyers, curators, gallery directors and collectors, creating new channels for engaged interaction. The show's format is unparalleled anywhere in Canada. This year's show marks our 10th anniversary.  (read more about the show)
Here are some of my favorite shots from the show: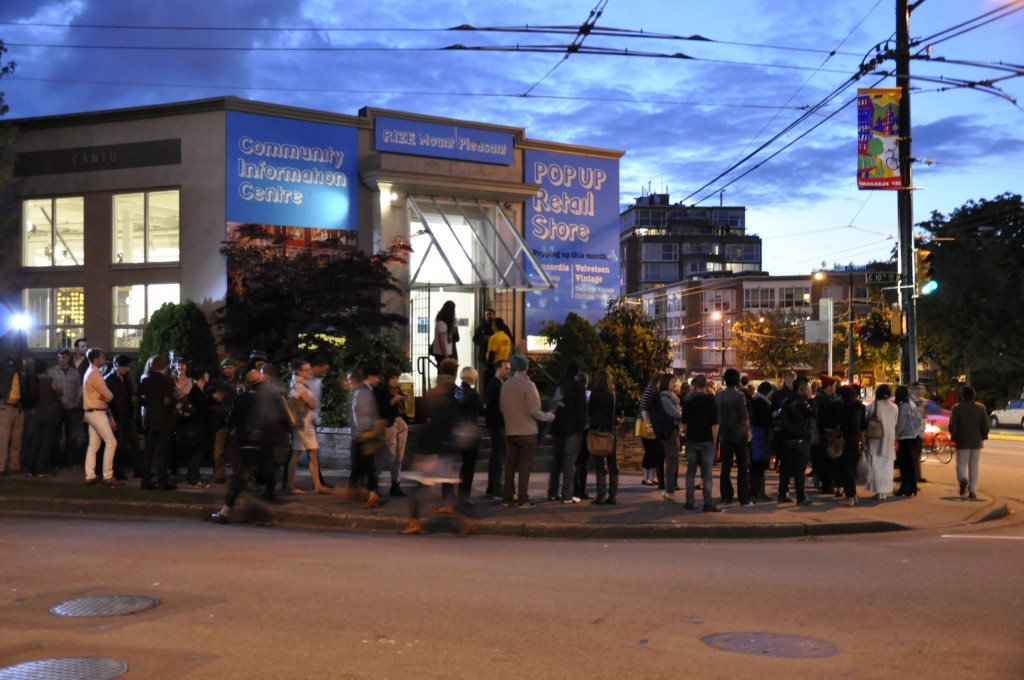 The line was around the block.
The robots that greeted us.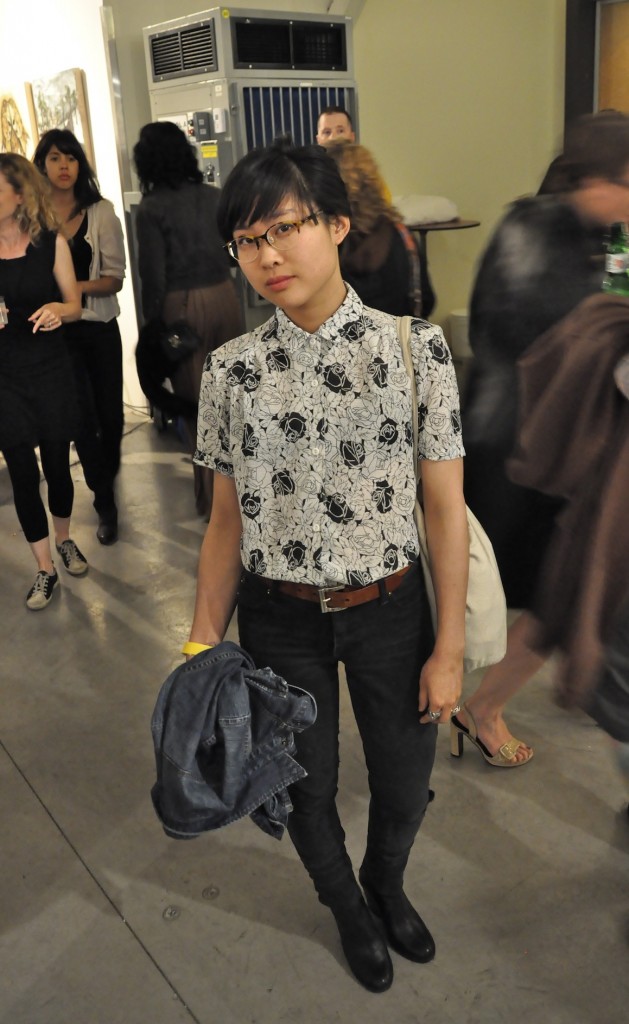 This outfit was simple, but sleek and she rocked is so well. One of my favorites from the night.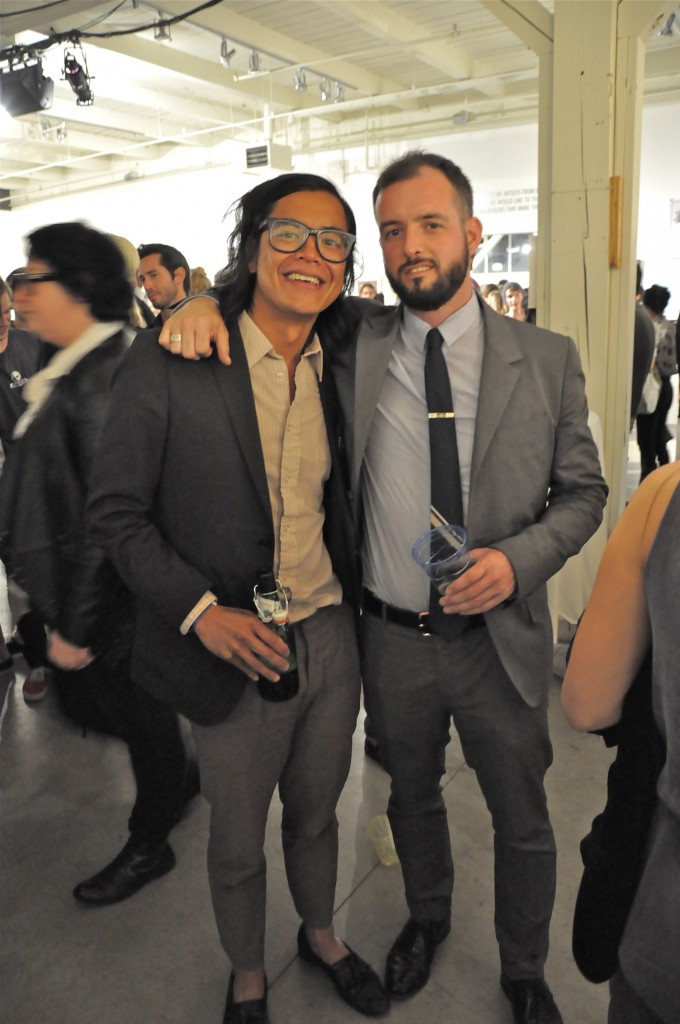 Casual suit awesomeness. I dig.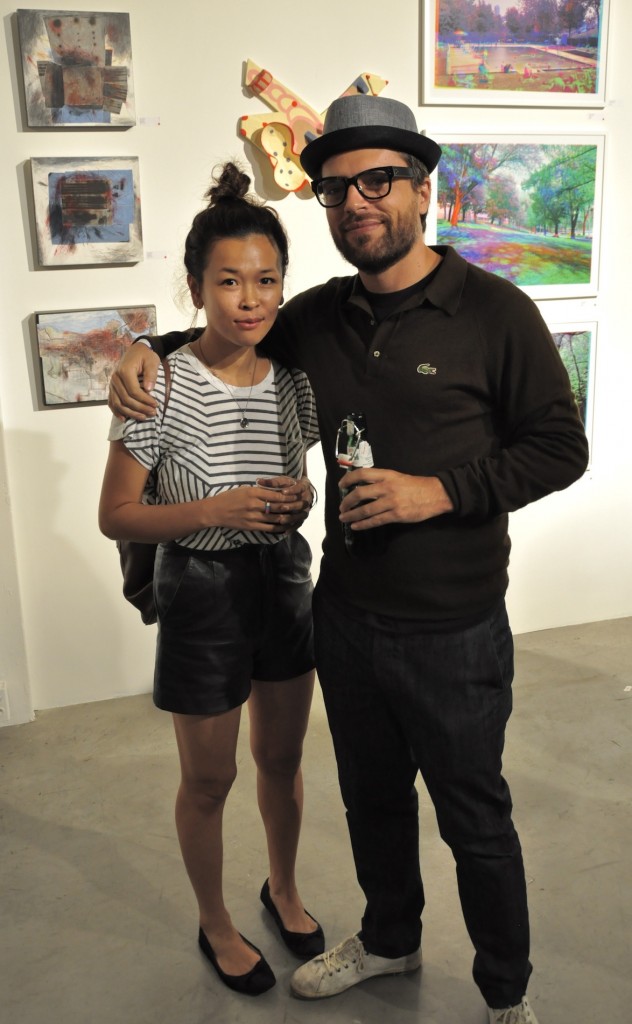 Cute shorts on her, good hat on him.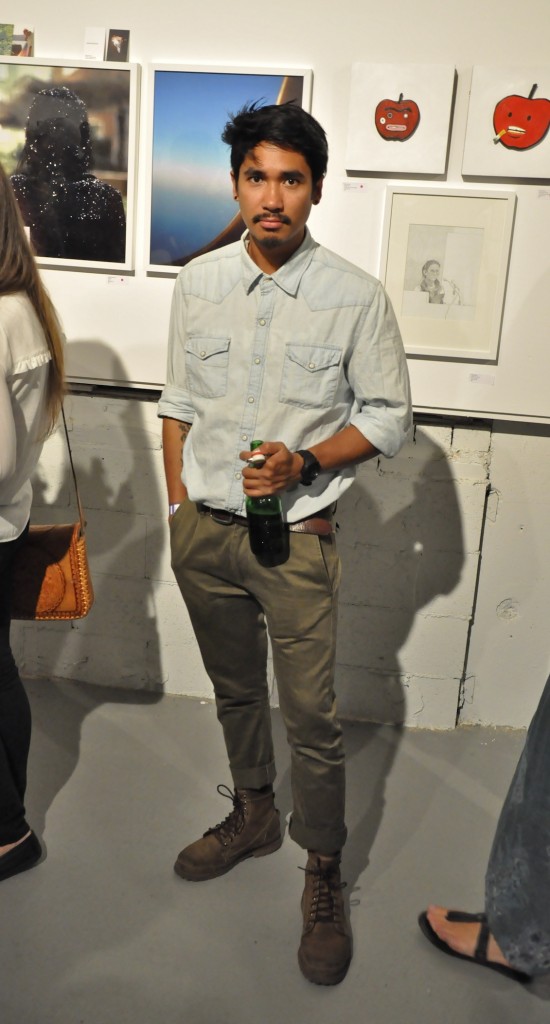 This is probably my vote for best dressed guy at the show. Really simple, but the pants had great pockets on the back that were cut low and looked cool, and the shirt and boots just worked with it all. Great look.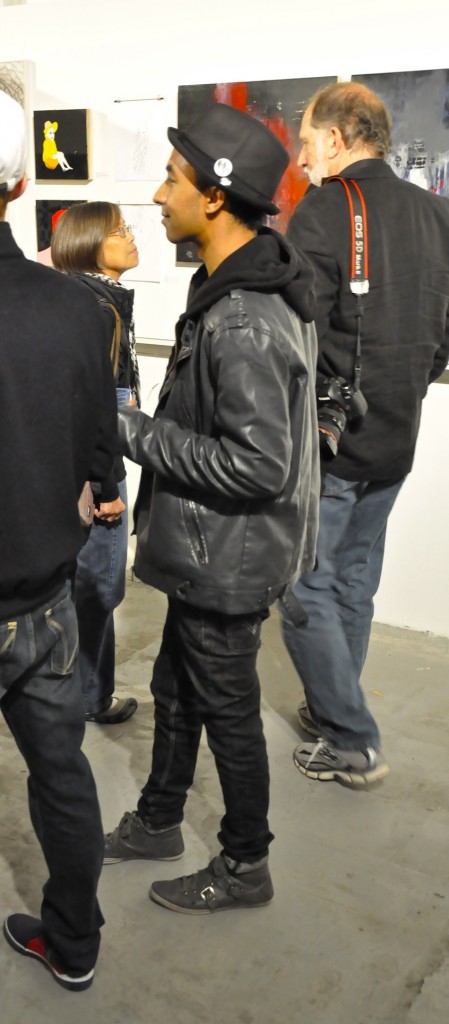 Good boots, good hat, good look.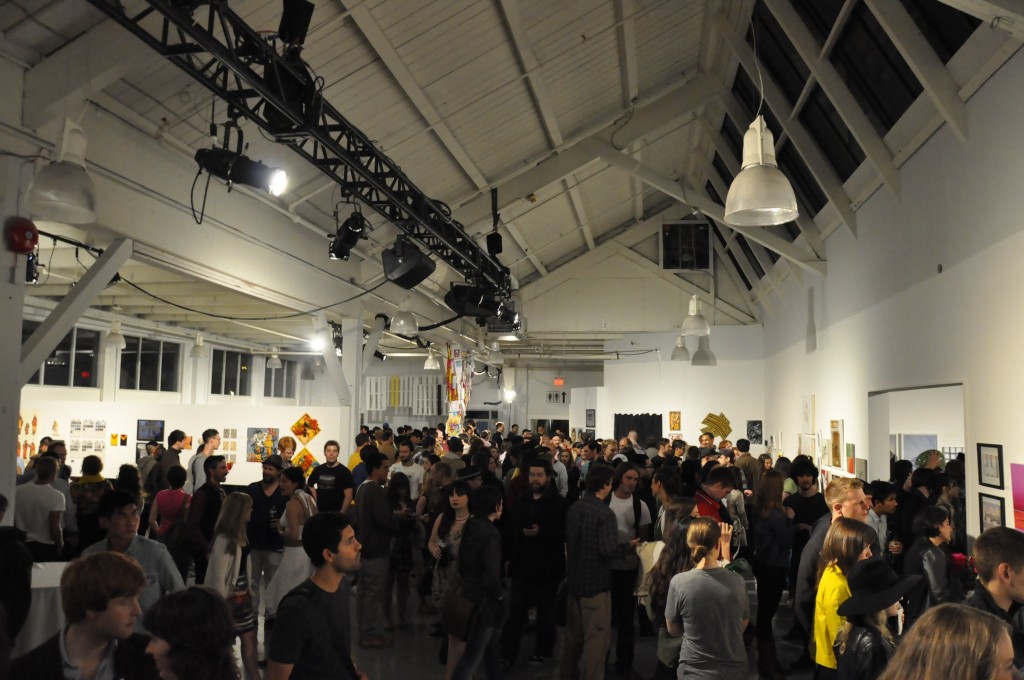 The Mob.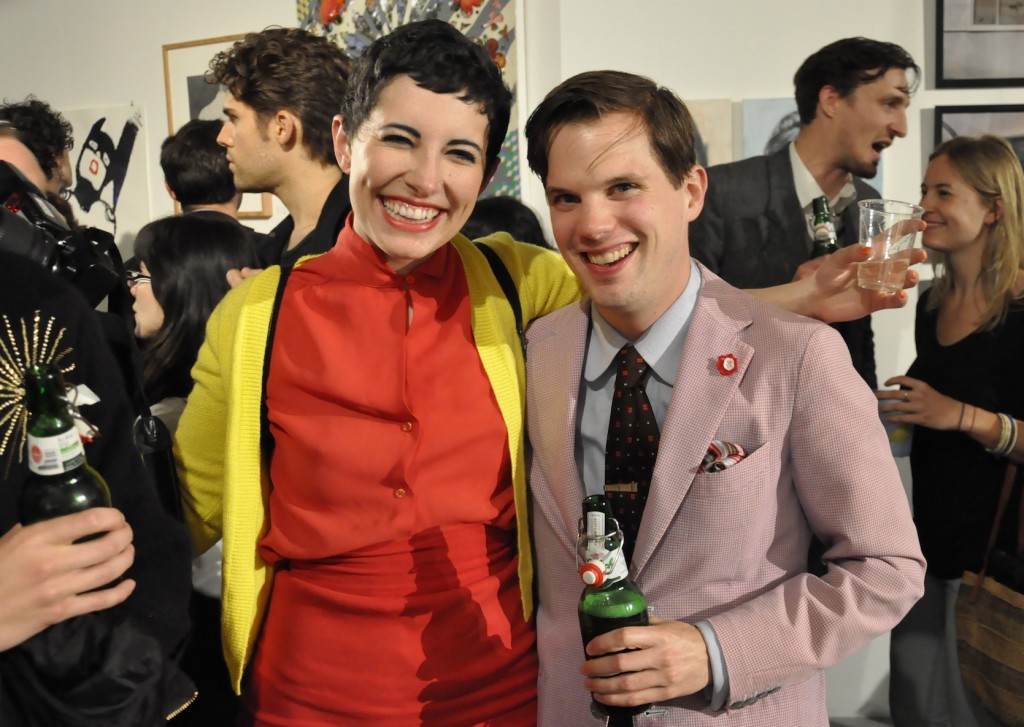 Best smile at the show on her (and ability to wear red and yellow together), best showing of pink on a man on him.
And that was the Cheaper Art Show.