Fashion, Movies and Industrial Music…together at last!
The North American version of The Girl With The Dragon Tattoo will be out soon, and I am excited for the movie, and the Trent Reznor composed soundtrack! I loved the score that he did for The Social Network, and his collaboration with Karen O of the Yeah Yeah Yeahs for her cover of Led Zepplin's Immigrant Song is awesome. Can't wait to hear the rest of the soundtrack.
Check out the teaser trailer with Karen O's cover of Immigrant Song:

…And the obviously NSFW (and only seen in Europe) promotional poster.  I honestly didn't recognize Rooney Mara.  Can you believe that's the girl that's Jesse Eisenberg called a bitch in the beginning of The Social Network? Idiot.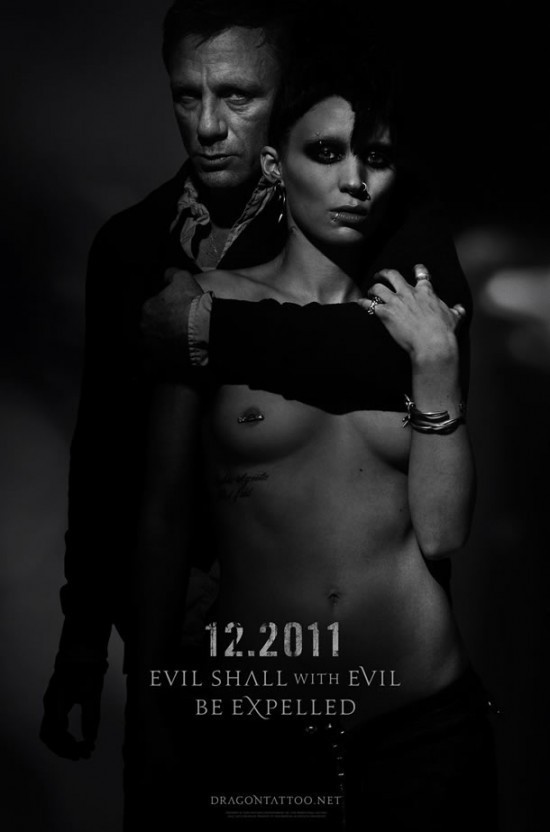 Last but not least, the other great piece of news is that H&M will be producing a line inspired by the movie, which has a great edgy look to it. Trish Summerville, the costume designer for the film, who developed actress Rooney Mara's look for playing Salander, created the capsule collection for the Swedish clothing retailer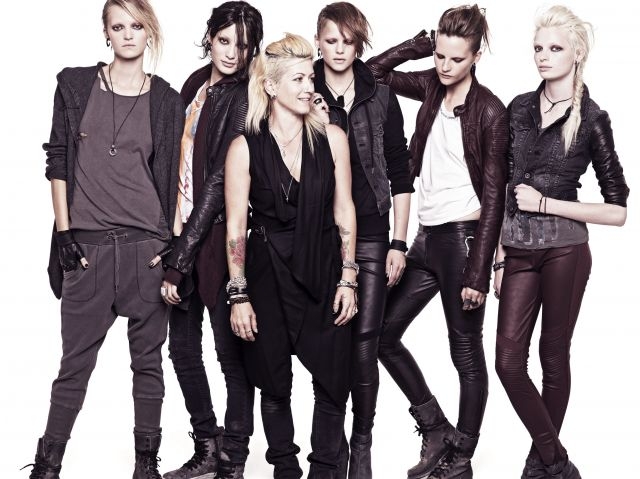 "We put a lot of aged-in washes and finishes, which goes along the lines of the Salander character. In the film, her clothes are quite extreme. They're really worn down, they're dirty," Summerville said in an exclusive interview. "So for us, it was taking that kind of concept and giving it more of a realistic fashion feel."  as quoted by Trish to WWD.
A quick look:
Can't wait for the movie, the soundtrack and the clothing line!