A brief look inside S&R Denim Co production..
People often question why our products cost more than a garment made overseas, and hopefully this will give a little insight into our investment in each piece of clothing we produce.   This is the first of a three part series, in future posts we will go through the production process of our aprons, as well as go into more detail of the actual sewing steps for each product.  This first post is an overview of the entire production process.
We make made-to-order jackets and vests for men and women, all in our small studio here in Vancouver, BC, Canada.  With each order, the customer can choose their fabric, stitching colour, button and rivet colour, hood or collar, liner fabric, and additional pockets.  Every jacket and vest is made from beginning to end by our small team, and even with the standard list of customization choices, each jacket becomes unique based on the combination of details chosen by the customer.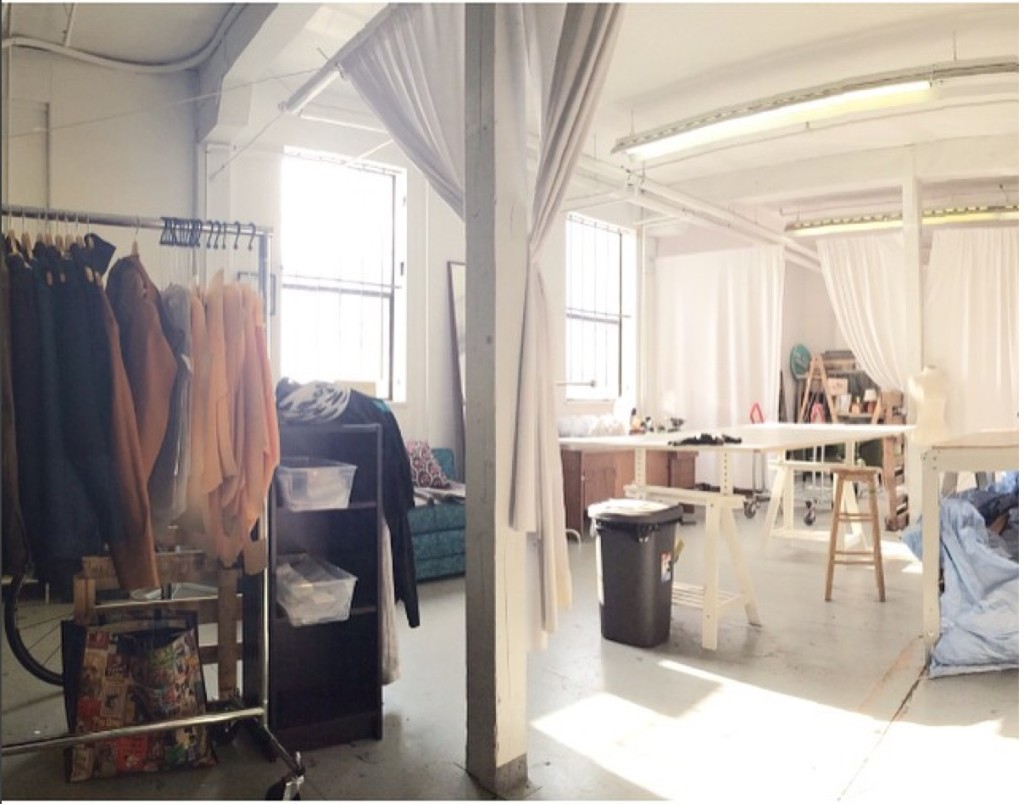 First, we'll jump right to an example of what we make.  Below is our Men's Hooded Denim Jacket in espresso-brown denim with a charcoal denim yoke (shoulders) and light charcoal liner.  This jacket also had the addition of in-seam exterior hand pockets at the hip, as well as interior storage pockets at the lap.
The jacket order comes in either through our website, by email, or in this case the client was from Vancouver and came in for a personal fitting in our studio.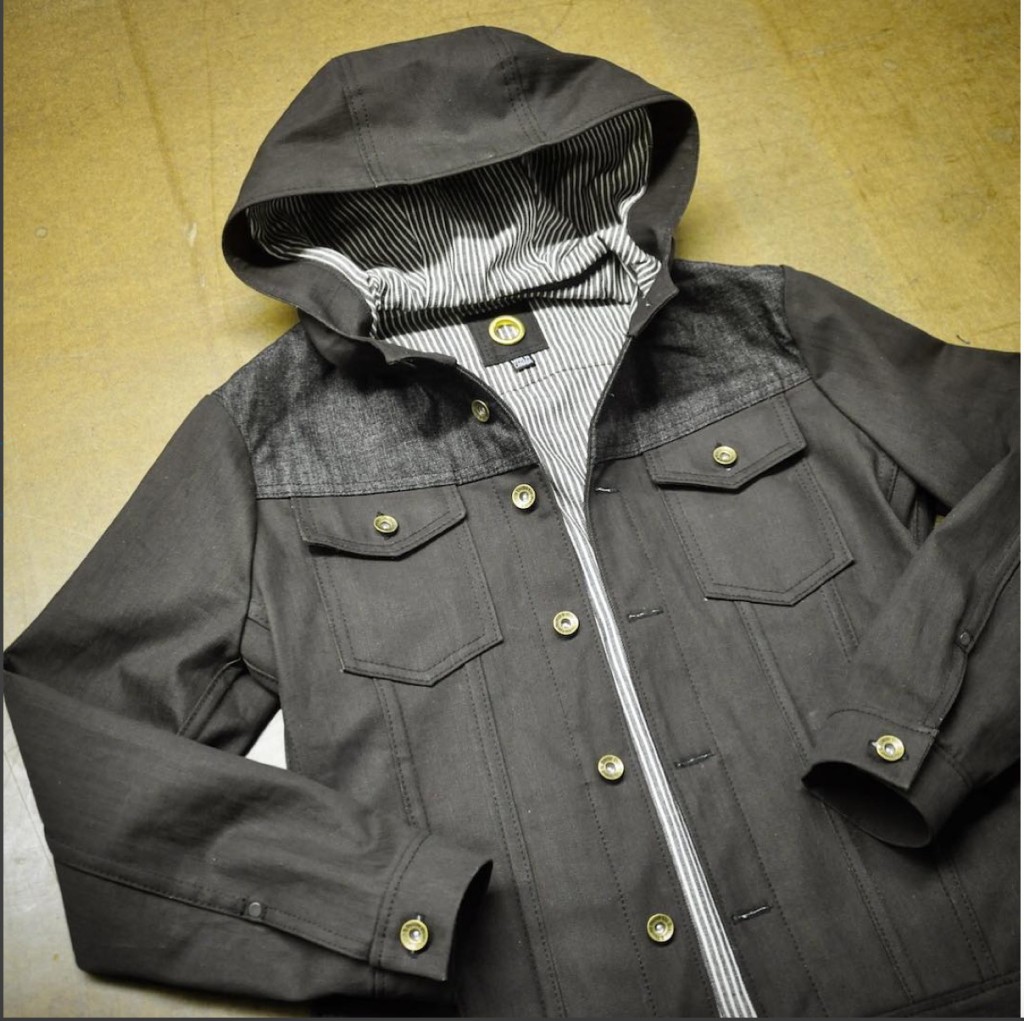 Next, we pull the patterns. We're onto our fourth edition of our jacket and vest patterns,  making adjustments, additions and revisions along the way.  This year we've again revised the fit in the mens patterns, made some changes to the construction of both the mens and womens garments, as well as added new features to all styles such as in-seam hand pockets and interior storage pockets.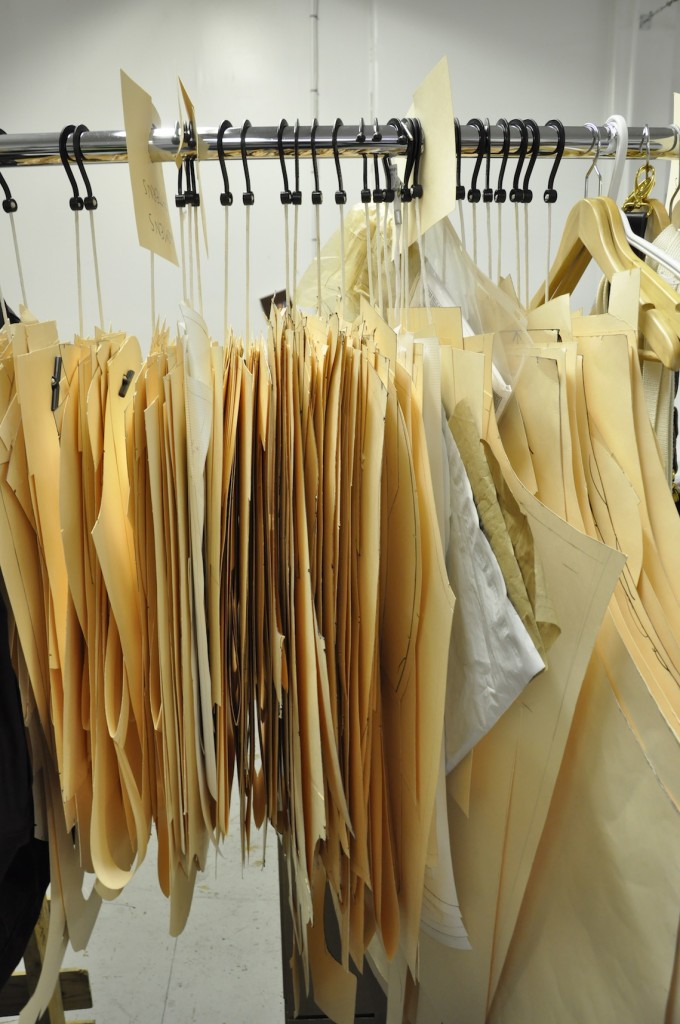 Each pattern group has a number of options, such as collar or hood style, additional pockets and of course sizing.  Before each pattern is laid out for cutting the pieces are sorted into what is necessary based on the customers customization requests.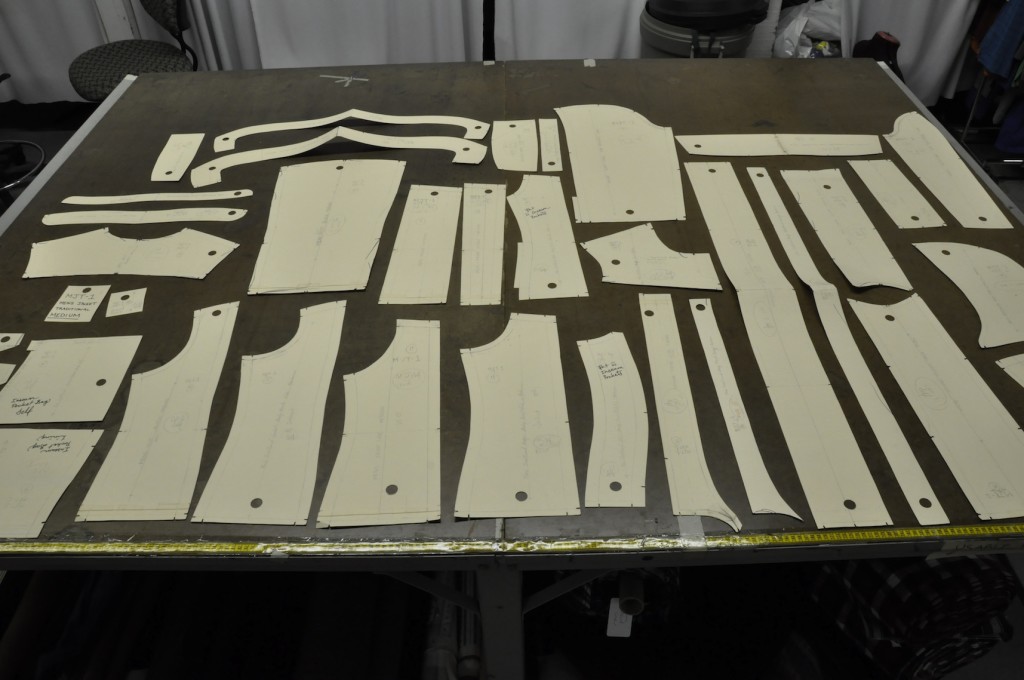 Continue reading →