This Saturday, I attended the Brutally Beautiful Art Show at the Gastown Tattoo Parlor, and it was amazing!  The theme was turn-of-the-century, and people went all out!
A bit about Brutally Beautiful from their Facebook page:
We are Photographer & Artistic Director Amanda Bullick and Hair and Set Stylist Erica van der Basch. We've been collaborating for the past 3 years and our individual perspectives coalesced to form Brutally Beautiful. We love working together and with our clients, united by similar aesthetic inspirations and the art we create.
At Brutally Beautiful, we are passionate about customizing every photo shoot and offering a very calm, creative, harmonious environment. Each session involves a detailed process of research, design and production that leads to boldly original images.
The photography display was fantastic, and much of the original photos can be seen on their site here.  I, unfortunately, did not realize that it was a dress-up party, (though I should have, knowing the girls putting it on), but I have some great photos of some of the folks that did dress up in their finest!
I would say the show was a great success! Here are some of my favorite shots, and, as usual, some are off focus, cuz pro photog I am not…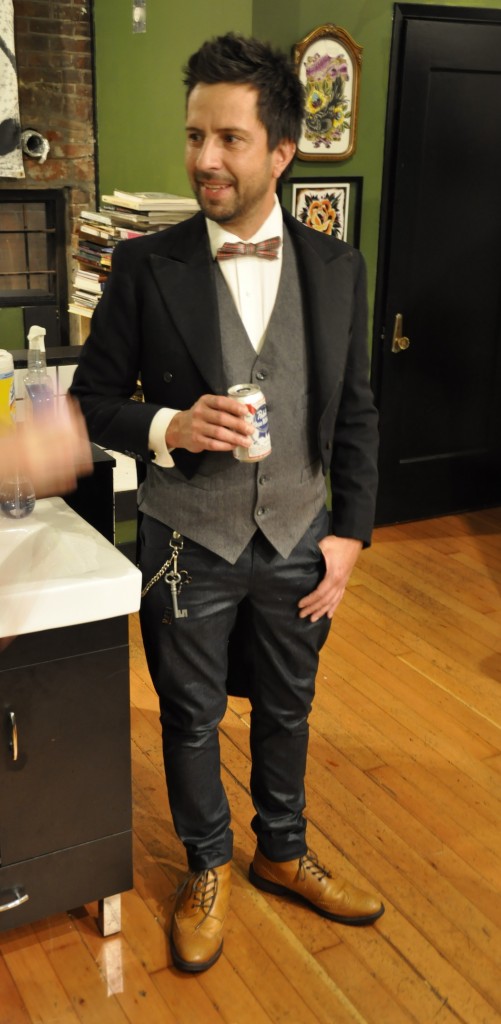 As usual, Jason looks awesome, even at a costume party, he looks dapper as hell. Love those shoes and jeans (I think jeans?).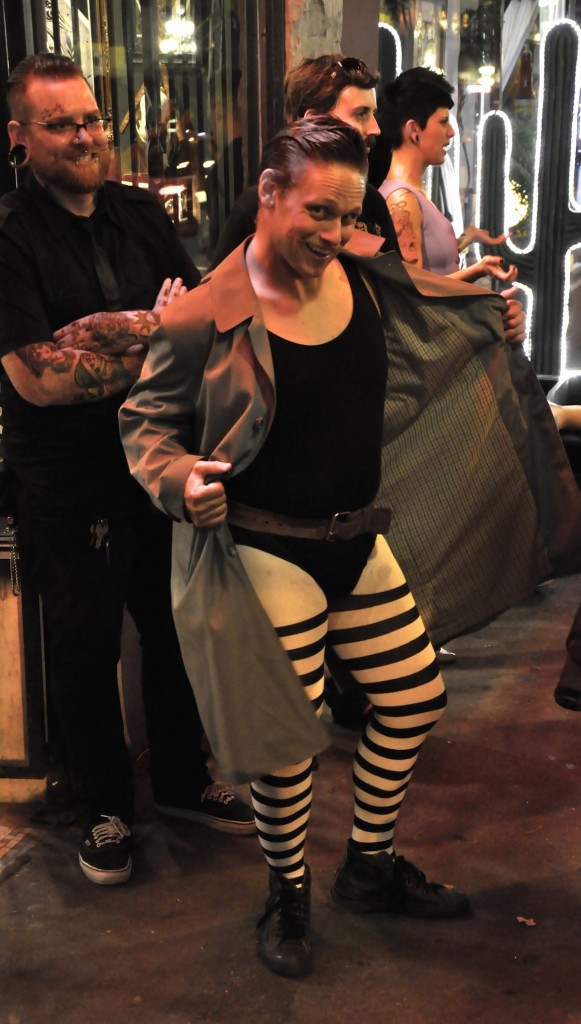 My favorite costume of the night – Jordan P's "Strong Man", which later became the "Flashing Strong Man". Awesome.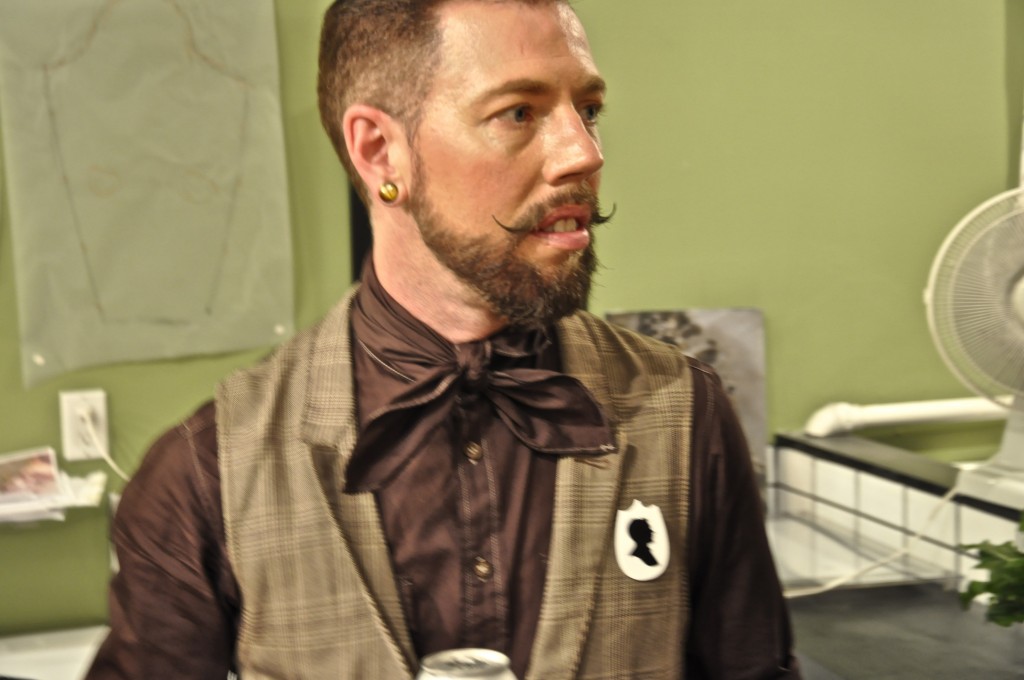 Jason's other half, the always (always) well dressed Patrick, I feel so bad that this shot is out of focus, but anyways, I love the scarf and the custom lapel pin.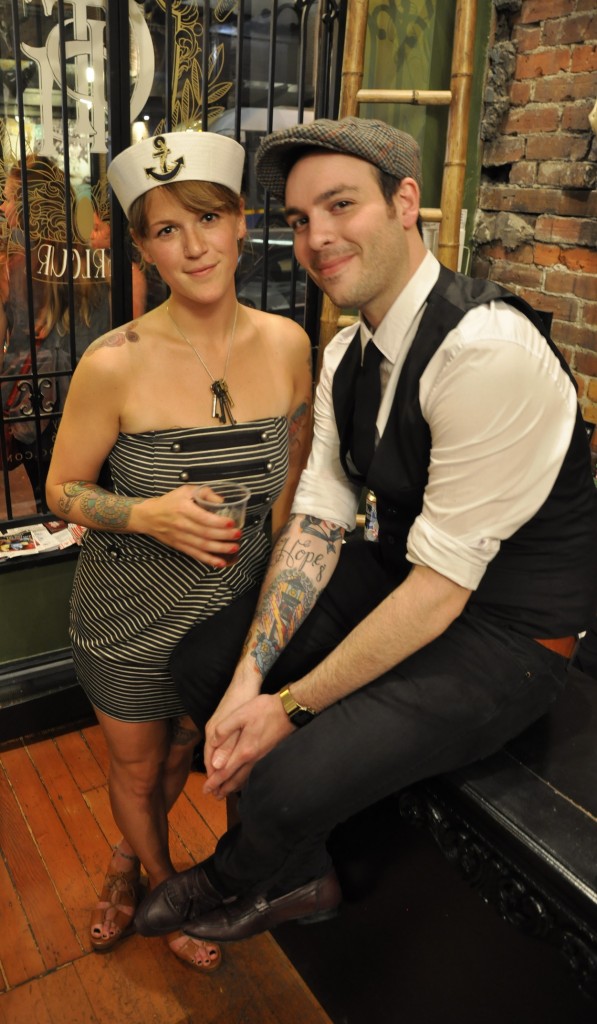 Here we have Matty the Englishman looking right proper, and Renee with her awesome sailor inspired tube top dress. I love that dress, and it could be worn anytime, (without the hat) not just at an 1800's themed party.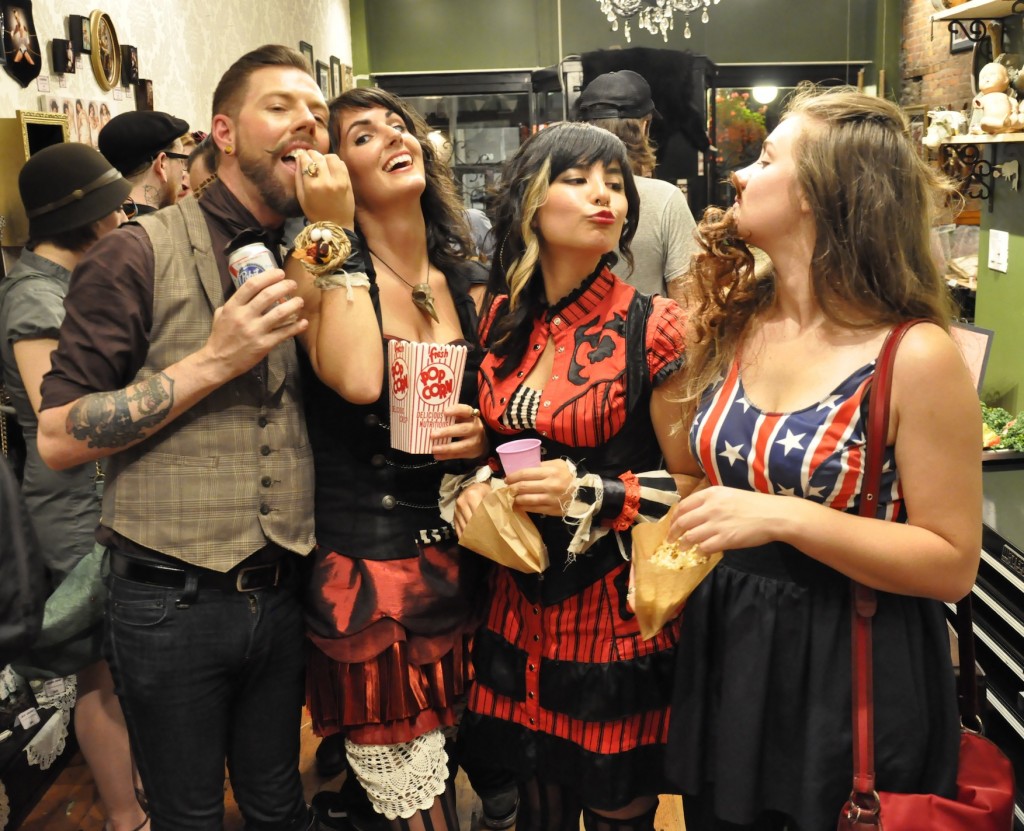 Party Time.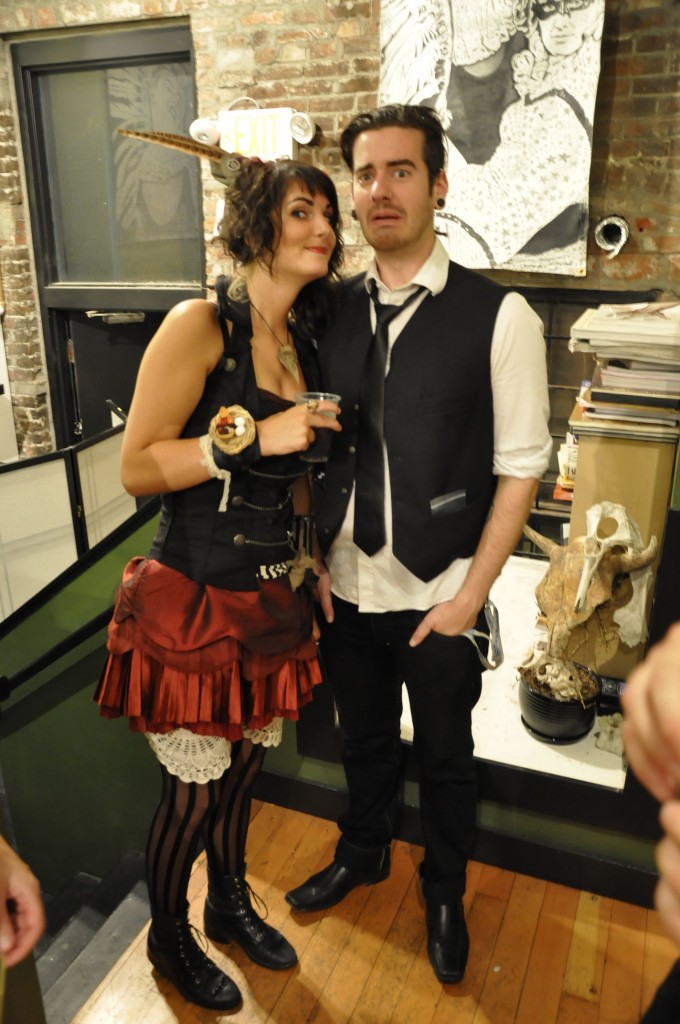 Burlesque girl #1 – Charlene, as I have just learned, collects turn of the century burlesque attire, and provided most of the outfits for the girls last night!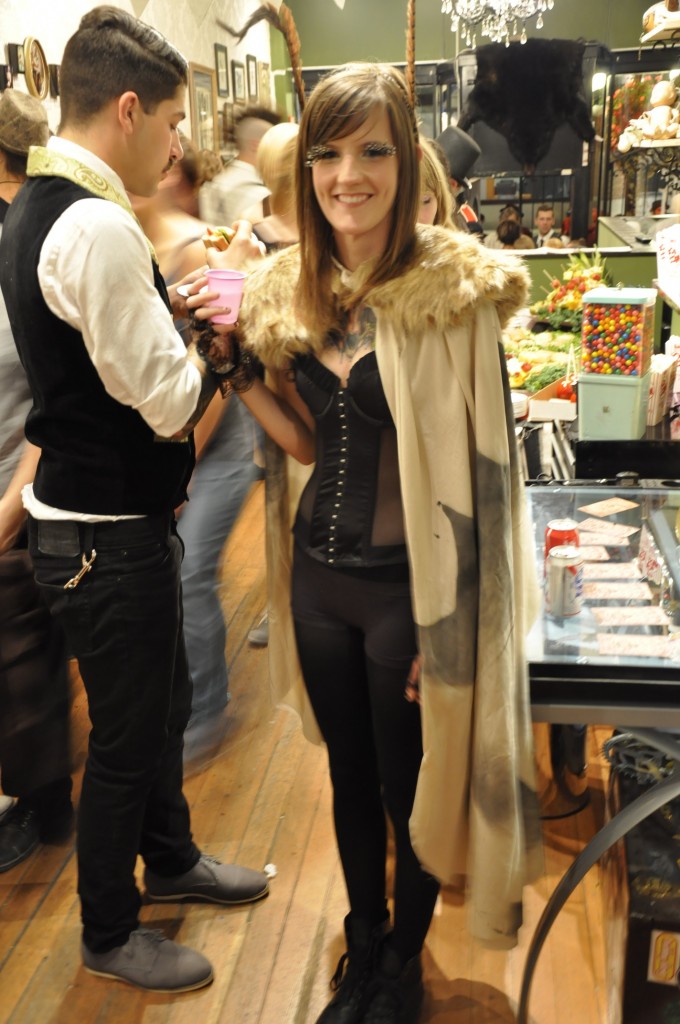 Ah, what side show would be complete without the Moth-Girl, previously known as the getting-married-on-a-boat girl, Kaitlyn. Also, Ryerson on her left in his custom made vest. Rad.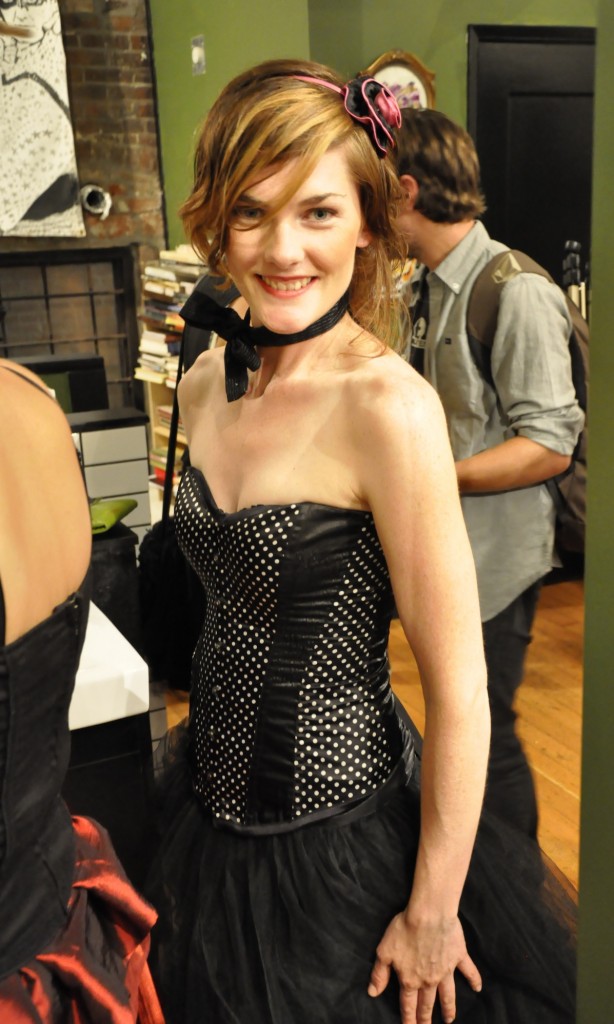 Really cool corset and the scarf and hair flower work great!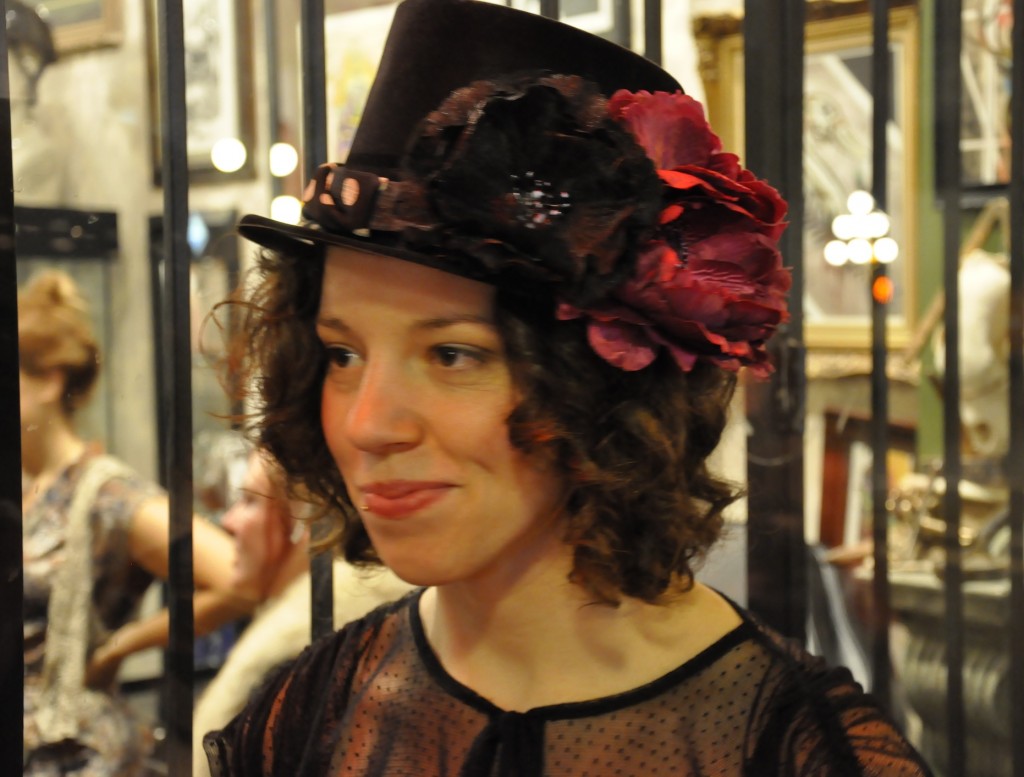 I loved this hat!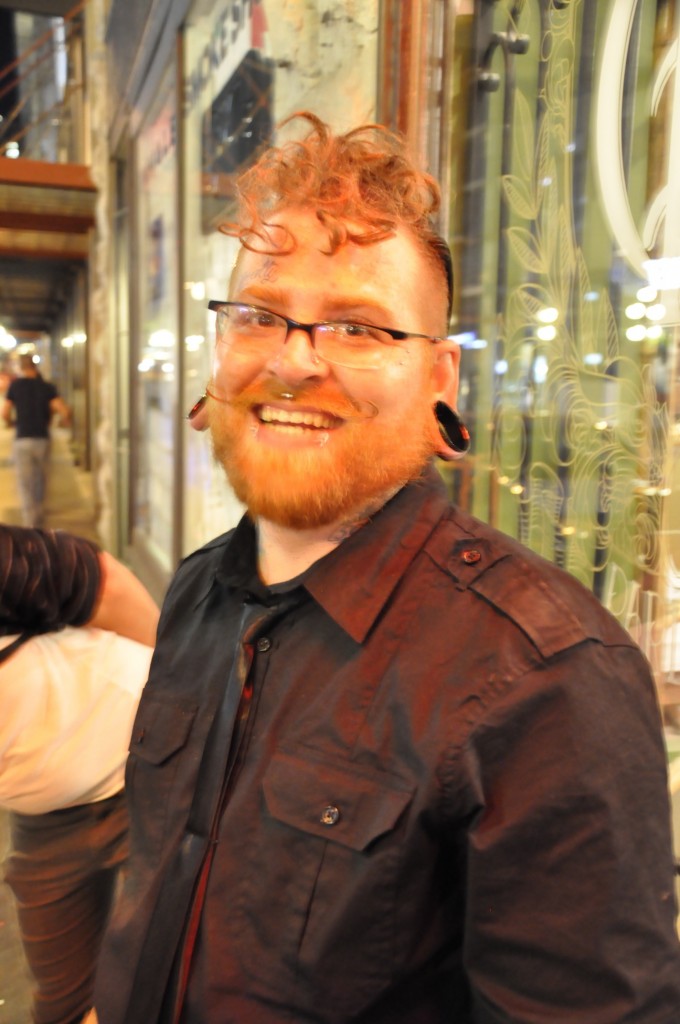 And last, but never least, we have Chris with someones hair extensions on his head, bringing him right back to the mid 80's.  I doubt Chris actually even liked Flock of Seagulls.