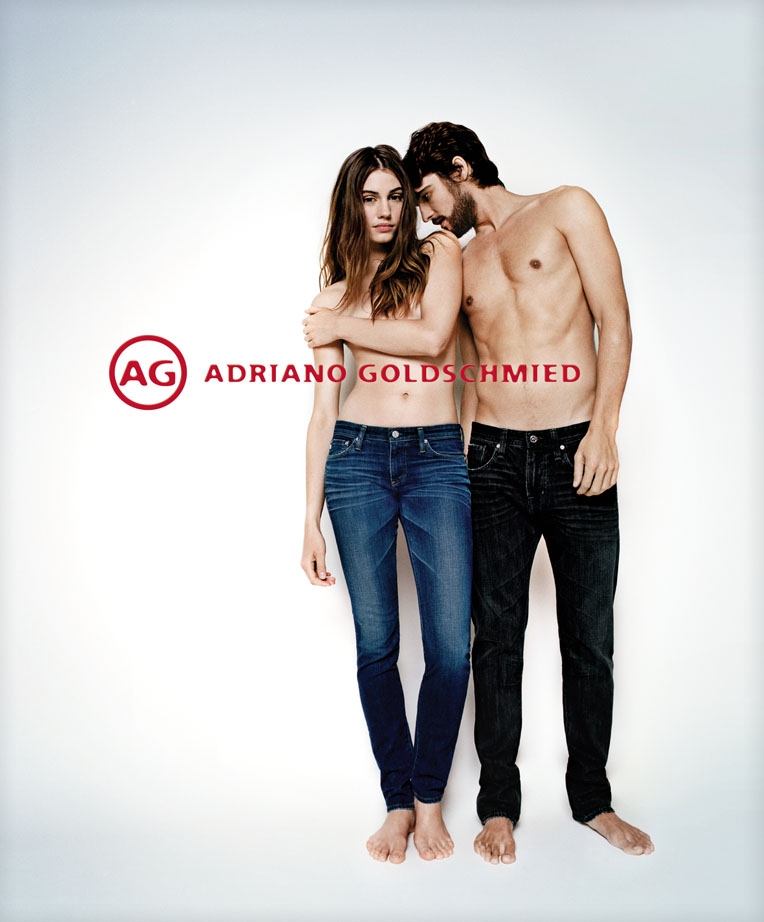 Lets talk about pants. Sexy pants. Jeans to be exact.  There have been a few pairs of jeans that I have acquired that I loved so much that I wore them until the holes became inappropriate and embarrassing to those around me. There have  been a few pairs of Robin's Jeans, some old and trusty Levis, and now a pair of Adriano G's that are the most comfortable pair of jeans I have ever owned, and am currently beating the shit out of.  I am not a skinny hipster, and therefor could not pull on a pair of Cheap Monday's or another pair of jeans made for people that live on vodka and cigarettes.  I need jeans that fit right on a full figured man – a man that prefers whiskey and cake.  What I'm saying is that AG jeans are god damn comfortable, fit perfectly, break in amazingly well,  and look fucking good.  I bought these pants at Cusp on Johnson St, and I cry a  little bit inside when I think about the fact that they only sell women's clothes now and I have no idea where to get my next pair of AG jeans.  Ok, I don't cry inside, cuz I'm not a little bitch, but I would like to find another pair of these kick ass pants. Anyways…
In their own words – here is a bit about the company from their site:
The AG Adriano Goldschmied brand, founded in 2000, partnered long-time denim guru, Adriano Goldschmied, and the industry leader in quality and innovative jean manufacturing, Yul Ku, of Koos Manufacturing in South gate CA.
Starting out as a small boutique line the first couple of years, AG has since become synonymous with great quality, design and state-of-the-art washes.
In the fall of 2004, Adriano and Mr. Ku mutually decided to end their association, with Adriano leaving his namesake company to venture out on his own. Under the direction of Mr. Ku, the AG team has maintained its commitment to the made in the USA label, and is dedicated to the continued development of the brand with the utmost attention to detail and quality.
The ultimate goal for any denim brand is to create jeans with genuine vintage appeal, while maintaining a modern silhouette and authentic washes.
"AG-ed Vintage" utilizes a revolutionary laundry technique, producing jeans that truly mimic vintage jeans that have been worn for years.
Today, AG Adriano Goldschmied continues to grow with the addition of retail stores, and an expansion of new distribution networks throughout Canada, Asia and Europe.
Good Stuff.  And now, the Fall 2010 Lineup: