Over the next couple of weeks, I am going to highlight some of the Denim brands that we have brought into the Denim Hunter web-store.  Some of my favorites are Canadian (like the Naked and Famous jeans we found this week) and many are American born.  Today I want to talk about a pair of jeans that came from the other side of the planet.
This week on our usual adventure around Vancouver looking for jeans to bring back to the Denim Hunter store, we found something SUPER rare, at least around here…. a pair of authentic Neighborhood Jeans from Harajuku, Tokyo.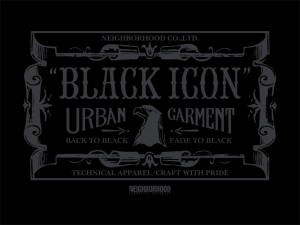 A bit about Neighborhood Denim from their website:
In 1994, Shinsuke Takizawa was involved in motorcycles and the surrounding counter culture when he started the brand in Harajuku, Tokyo.
The concept of "basic clothing created by digesting unique interpretations of elements from motorcycles, military, outdoor, trad, etc. and also suggesting this lifestyle" is the base for all products and projects which NEIGHBORHOOD is involved with, and always lives in the themes for the seasons.
The pair of jeans that we found were of their heavily distressed and manipulated variety, with multiple washes and complimentary stitching. Very similar to the pair shown here.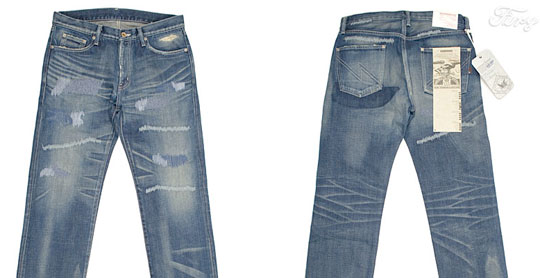 The heavily distressed style may not be for everyone, but the amount of workmanship that went into these jeans is crazy, not to mention the amount of time would have taken to complete all the alterations.  That being said, I wasn't completely surprised (OK, maybe a little surprised) when I found out that these jeans retail for $850.00 Canadian! No, that is not a typo, but I guess they come in limited, hand made runs, so they are not for the faint of wallet.
I think I might just frame them.
Tomorrow, were going to come back to our side of the planet, and have a look at two of my favorite Canadian brands, Fidelity and Naked & Famous!