Terry Richardson is an enigma.
He has photographed every star you care about, and often adds himself to the subject matter of the photo. He shoots raw, original and evocative photographs.  They are often sexual and provocative, but never boring.  Terry sports a mega-creeper style with his facial hair and 80's pervert glasses, but there must be something people (women) find irresistible about him, as there is usually at least one near-naked woman in his presence.   Terry is a photographic-stud. And I believe it.  Obviously, I dig his edgy shooting style, and terry is proof that strange can be very cool.
From his site:
Terry Richardson is an international celebrity as well as one of the most prolific and compelling photographers of his generation. Known for his uncanny ability to cut to the raw essence of whomever appears before his lens, Mr. Richardson's vision is at once humorous, tragic, often beautiful, and always provocative.
Born in New York City and raised in Hollywood, Terry began photographing his environment while attending Hollywood High School and playing in a punk rock band. And he hasn't stopped shooting since. Terry has lensed campaigns for such clients as Gucci, Sisley, Miu Miu, Chloe, and his editorial work has appeared in magazines such as French Vogue, British Vogue, i-D, GQ, Harper's Bazaar and Purple, and his impressive list of subjects includes Daniel Day Lewis, Leonardo DiCaprio, Vincent Gallo, Tom Ford, Jay Z, Kanye West, Johnny Knoxville, Karl Lagerfeld, Pharell Williams and many others.
Terry's work has been the subject of numerous group and one man shows throughout the world, and he has published a selection of books, throughout the world, and he ha published a selection of books, beginning with Hysteric Glamour in 1998, and stretching through his career until his most recent work, a retrospective from Taschen, entitled Terryworld 25th Anniversary Edition.  Terry's work spans a variety of mediums: he has shot music videos and commercials and is currently working on his first feature film.  Whatever the medium, Terry Richardson continues to prove that he is a true American Original.
And now, some of my favorite from Terry Richardson.
NOTE: BELOW THIS POINT ON THE PAGE IS NAKEDNESS.  LOTS OF NAKEDNESS.  DON'T SAY I DIDN'T WARN YOU.
*of course, all photos care of Terry Richardson*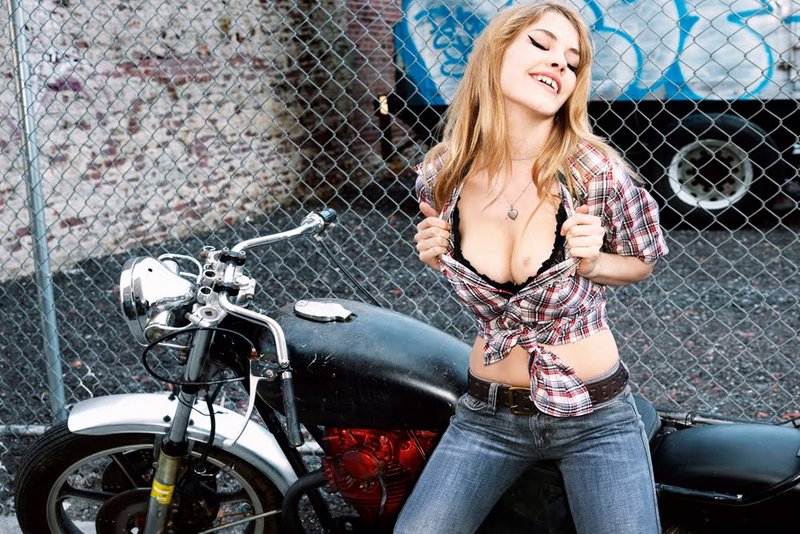 *sorry for the duplicates below, but I am not re-doing all the photos in this post just to edit the gallery.  But really, it's just more skin.