Just a quick post today.  This week I completed a small project for my tattooist friend Mitch of Gastown Tattoo, a waxed denim work apron. I posted last week about the technique of using otter wax on denim to create a waterproof waxed look, and I used the same process here on Mitch's apron. As the wax wears, the apron will develop a cool looking patina.  I also used the same finishing techniques that I use when sewing jeans on this apron. I think it turned out pretty well.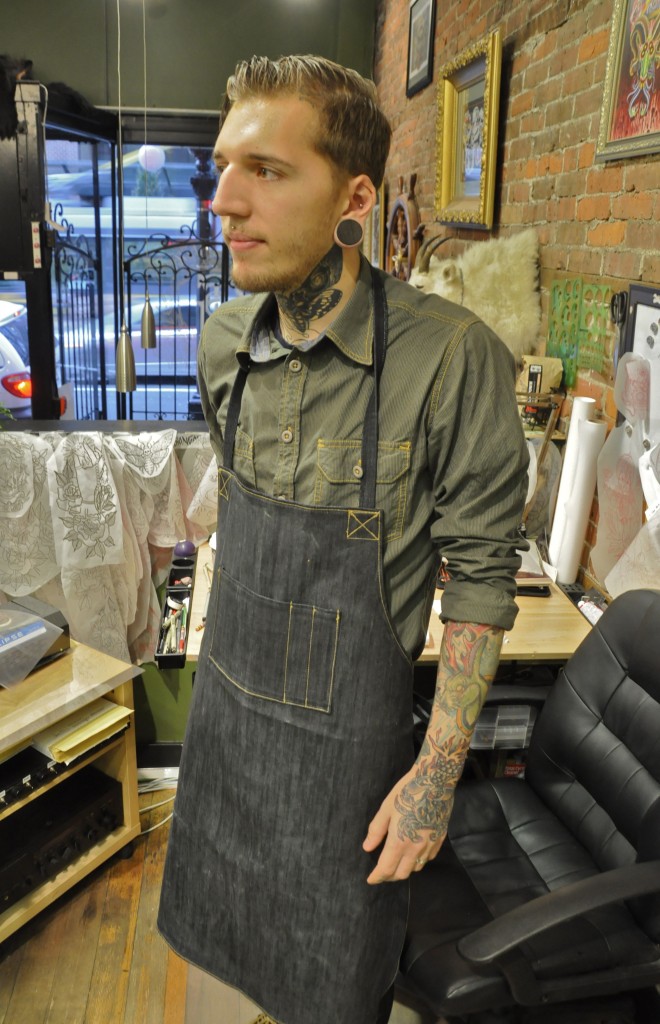 Today, I started working at Boys'co on Robson, one of the top menswear stores in Vancouver, and I'm pretty excited about it! We carry a ton of amazing brands, and I'm meeting lots of great people in the fashion industry.
I have a feeling that my pay-cheques might disappear a little faster, as there are a ton of clothes I'd like to pick up from the store. Today, I grabbed this chambray shirt from WorkShop Denim.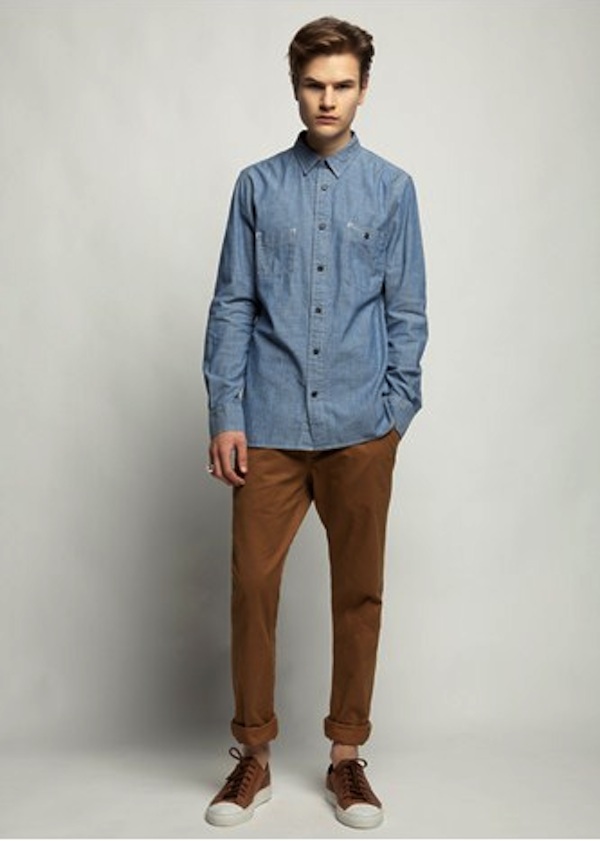 On a final note, I'm going to be hunting down lots more street style looks in the coming week, and I may have made a connection to have my denim line produced….. so more to come on that.
Thanks for reading!