Not to be cliche, but Nick Wooster is a bad-ass.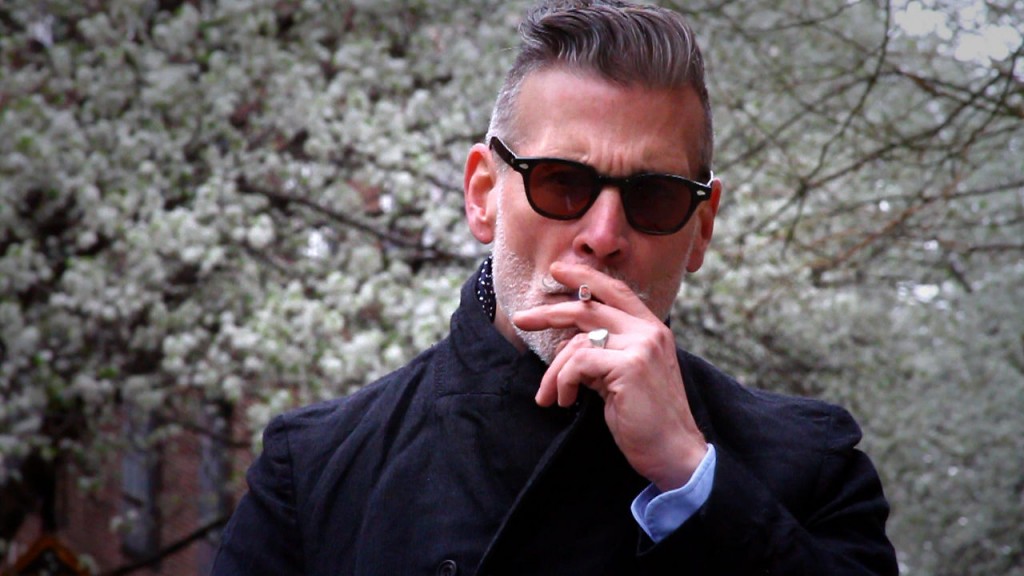 The don of mens street style, Nick Wooster has been in the fashion game for the last 25 years.  From his position as fashion director of mega-brand Neiman Marcus, to advising Thom Browne and the Gilt Group, Nick has made his mark.  Most recently, he has stepped in as creative director for JC Penny, overseeing the areas of brand, trend and design, and hopefully to help rejuvenate the aging company.  Some saw the hiring of Nick by JC Penny as a controversial move, being that he's an openly gay man, which middle class America doesn't always take kindly to, and after the backlash that the company got when they brought Ellen DeGeneres on as a spokesperson. I'm not a conservative middle class American, so this doesn't bother me one bit, and I think it's an excellent move by the company.  There is no questioning Nick's  impeccable and creative taste in style.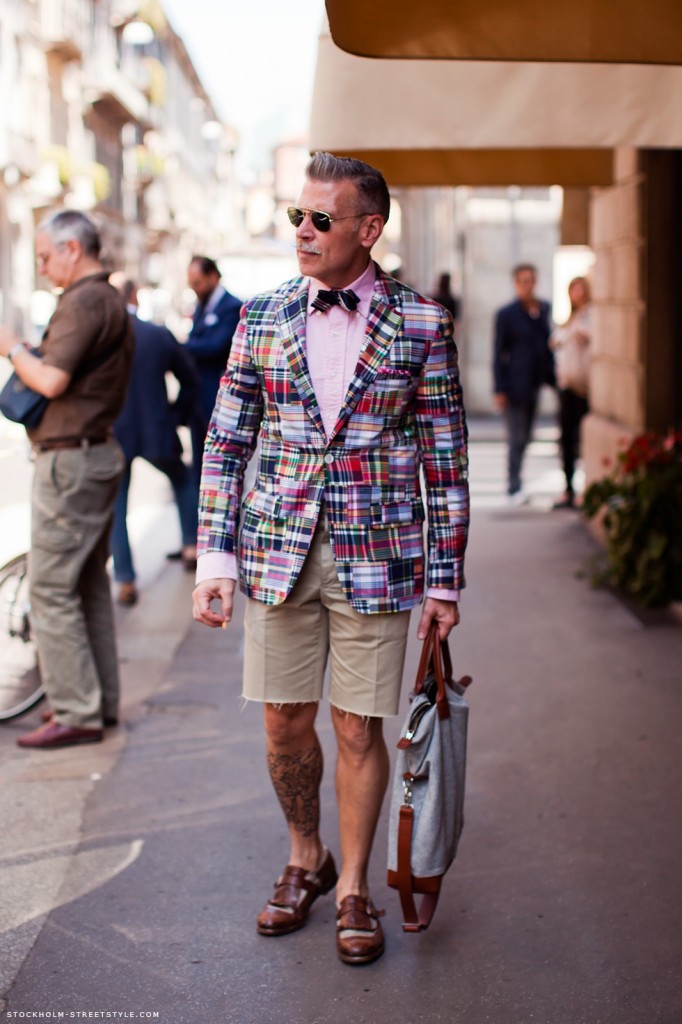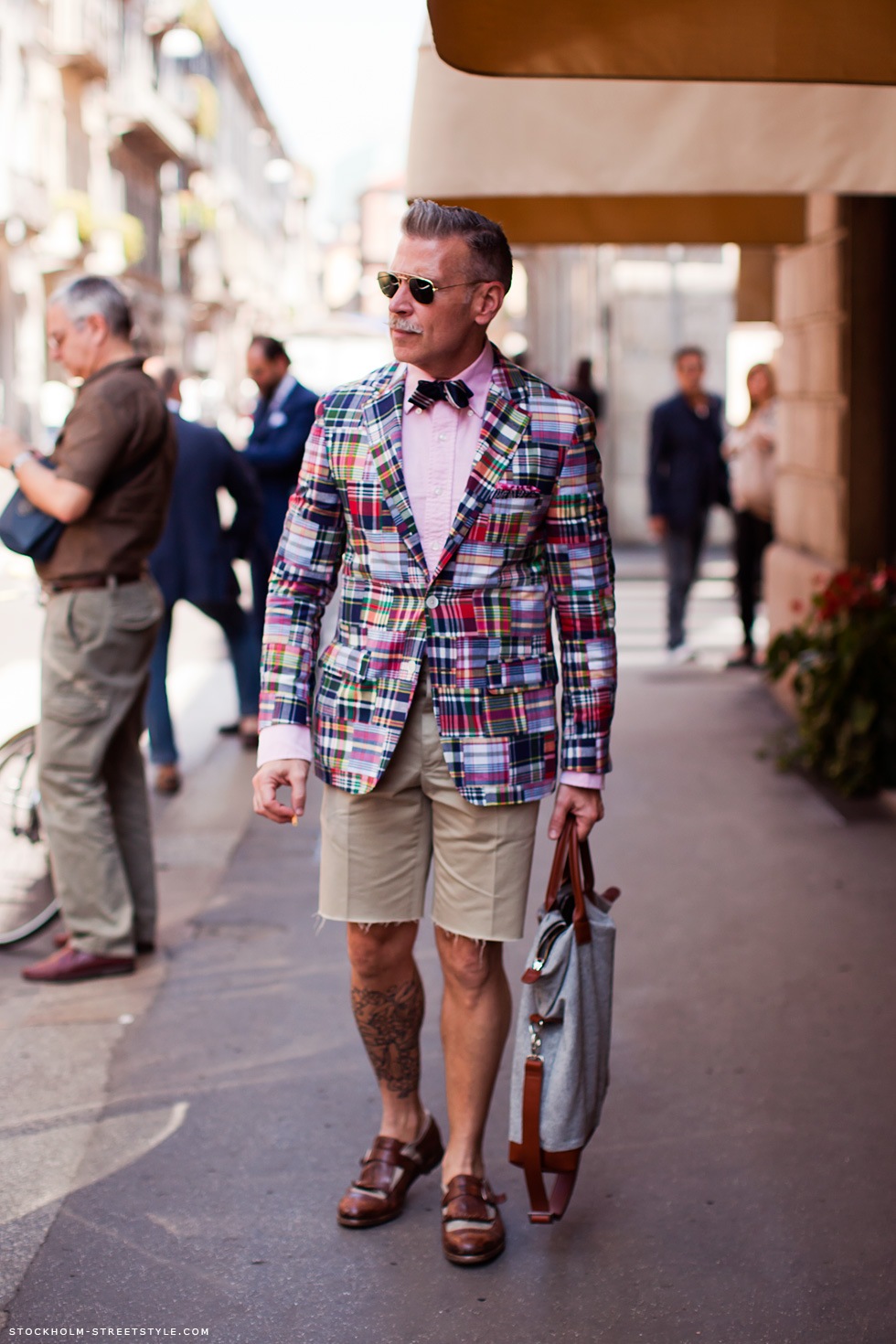 photo c/o Stockholm Street Style
Now, besides his vocational accolades, the main reason I admire Nick Wooster and have no problem referring to him as the proverbial bad-ass, is his unique and bold style. From the full sleeves of tattoos, to the coiffed moustache, and his finely tailored suits, nothing in his look is left to chance. This guy knows what he's doing, and he executes it like a boss. He's a regular on the street style blogs, and been featured in hard copy on the pages of GQ.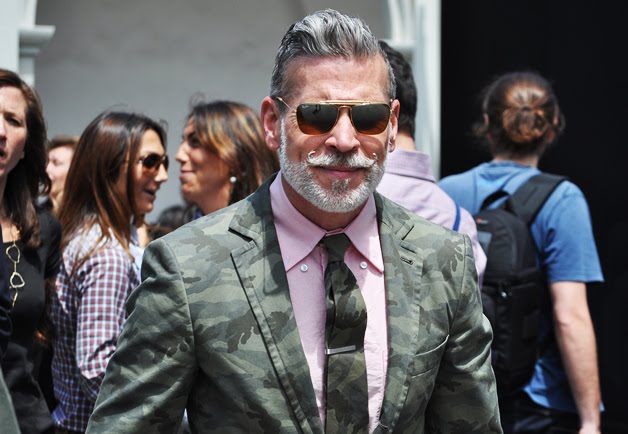 Camo is in right now, so why not a camo blazer? Matching tie? Why not?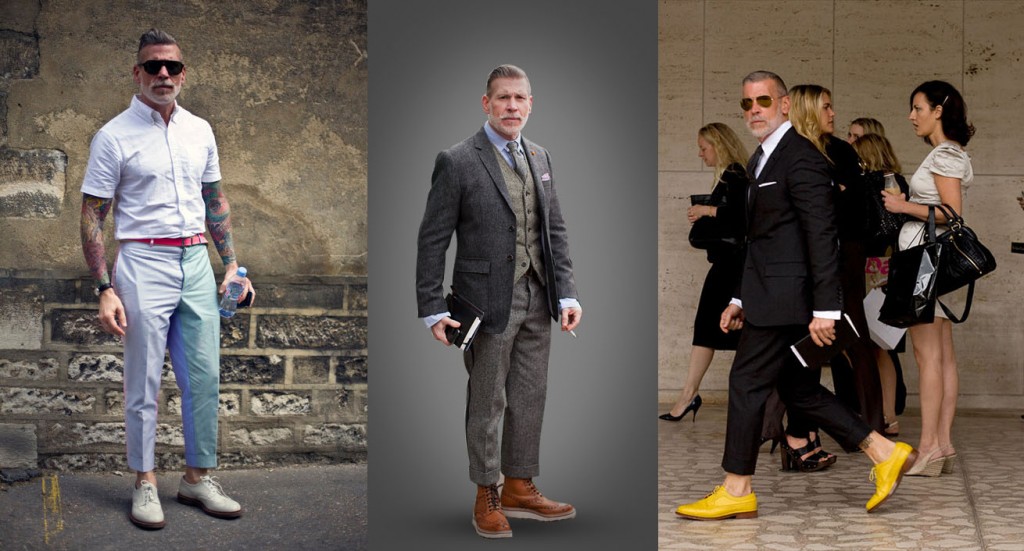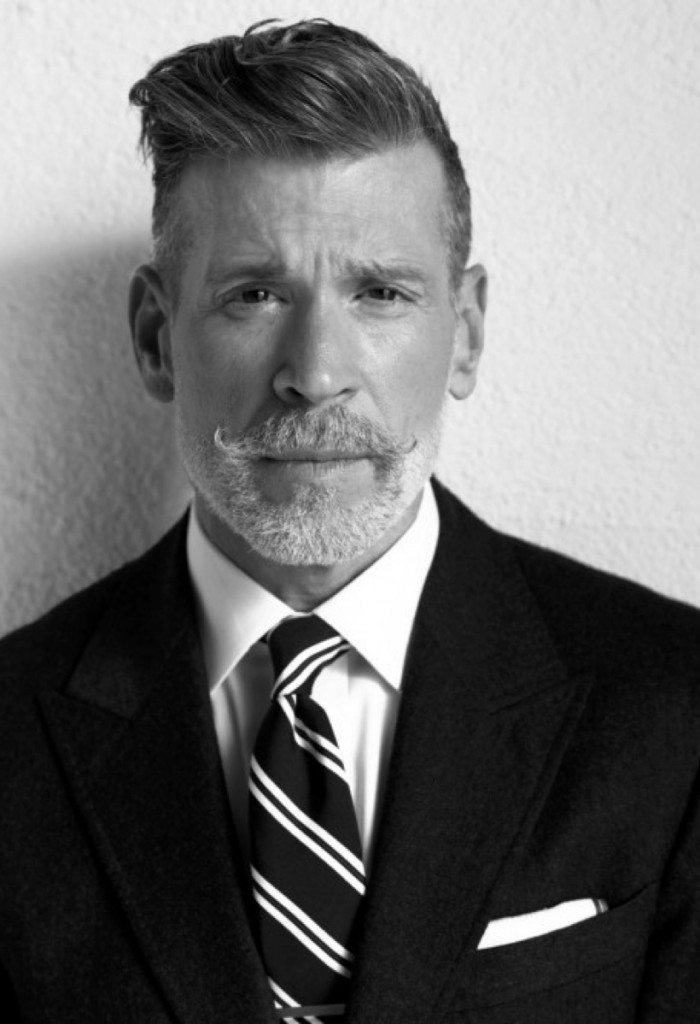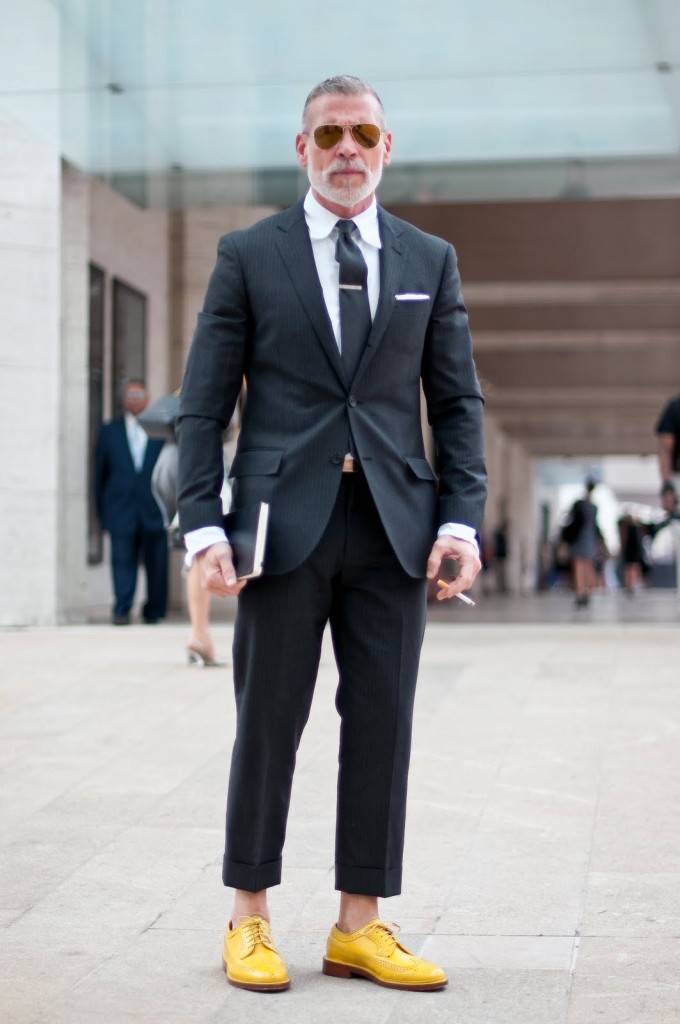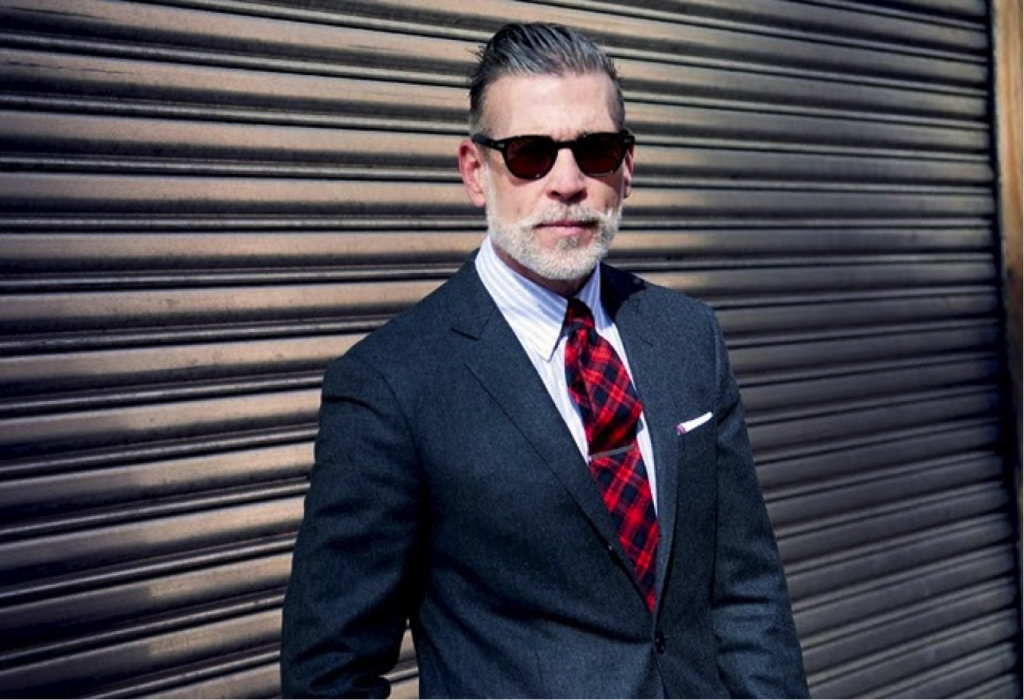 Nick's style game is next level, so watch, learn and respect.  If you want to see more, there is a tumbler dedicated to him (fuckyeahnickwooster.tumbler) and there is a personal page of his with things he loves (good looking clothes and buff dudes) that you can check out here if that's your thing.
I want to be like Nick, and I think I might start with a camo blazer…
Little disclaimer from today's post: these photos have been shared around so much that I can't pinpoint the original photographers, so I'm just going to give credit to The Sartorialist, GQ and Stockholm Streetstyle